Is it a cheesecake or is it a churro?
NO!!! IT'S BOTH!!!
A delicious creamy center with a crunchy cinnamon topping!  I found this sopaipilla cheesecake squares recipe at Rural Housewife and it is fabulous!  The most popular dessert you will ever make and the easiest!  What more can you ask for then that?  Serve this Mexican Cheesecake at your next Fiesta!
For detailed pictures watch the slide show below.
Sopaipilla Cheesecake Squares
The perfect easy Fiesta dessert!
Ingredients
2 - 8 ounce packages of cream cheese, at room temperature
2 - cans of refrigerated crescent dinner rolls
1-3/4 cups sugar, divided
1 teaspoon vanilla extract
1/2 cup butter, melted
1-1/2 teaspoons ground cinnamon
Instructions
Preheat oven to 350 degrees.
Lightly spray a 9 x 13 -in. baking dish with non stick cooking spray and set aside.
Blend the cream cheese, 1 cup sugar and the vanilla until well combined and fluffy.
Unroll one the crescent roll can into the prepared baking dish.
The rolls are almost the same size. Using your fingers press the seams together and spread the rolls to the edge of the baking dish.
Spread the cream cheese over the first layer of crescent rolls.
Unroll the last can of crescent rolls the same as the first, laying on top of the cream cheese mixture.
In a microwave safe bowl melt the butter.
Stir the remaining 3/4 cup sugar and the cinnamon into the melted butter.
Pour over the top.
Bake for 30 - 35 minutes or until the crescent rolls have puffed and turned golden brown.
Let cool completely before cutting.
Store leftovers in refrigerator.
http://www.ladybehindthecurtain.com/sopaipilla-cheesecake-squares/
THIS RECIPE WAS FEATURED ON THESE WEBSITES!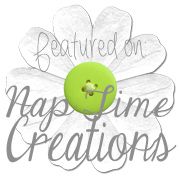 I SHARED THIS IDEA/RECIPE AT THESE PARTIES