11 Things to Pack in your Backpack for Disneyland

11 Things to Pack in your Backpack for Disneyland | Never enter a Disneyland Park without a plan.  You're in the park all day with little ones and having a plan with help with a lot of melt downs.  First, leave your purse at home.  Using a backpack not only allows more room, but is so much more comfortable than a heavy purse hanging to one side.  Use these tips and have a MAGICAL time at Disneyland!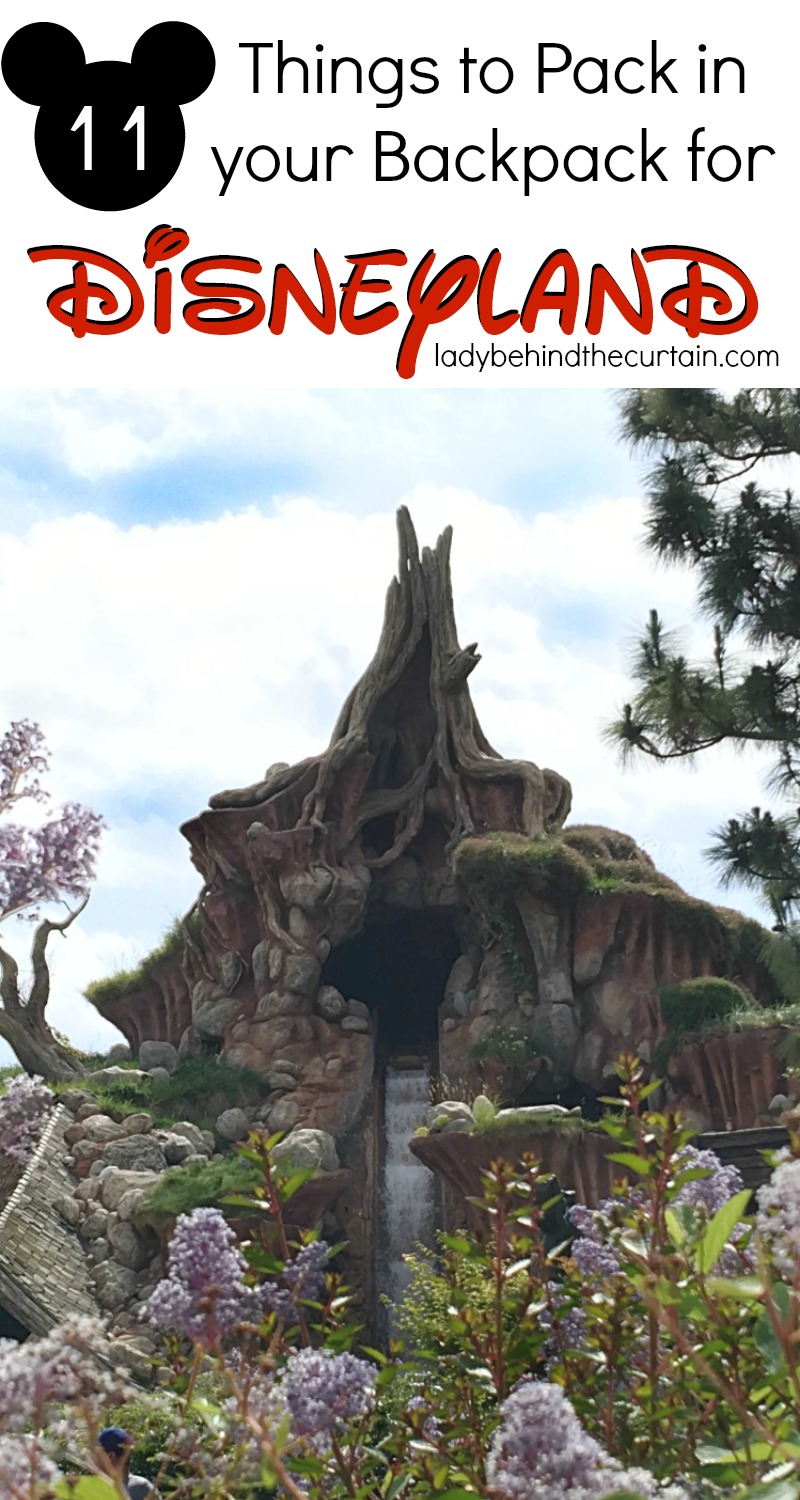 LANYARD
Trust me on this one!  After battling with getting out my FastPass and Entrance ticket for a couple of days I decided to purchase a Lanyard.  Boy did it make life easier.  The Landard not only held my entrance pass and fastpass but also my photopass and locker receipt.  There's plenty of room for some money too!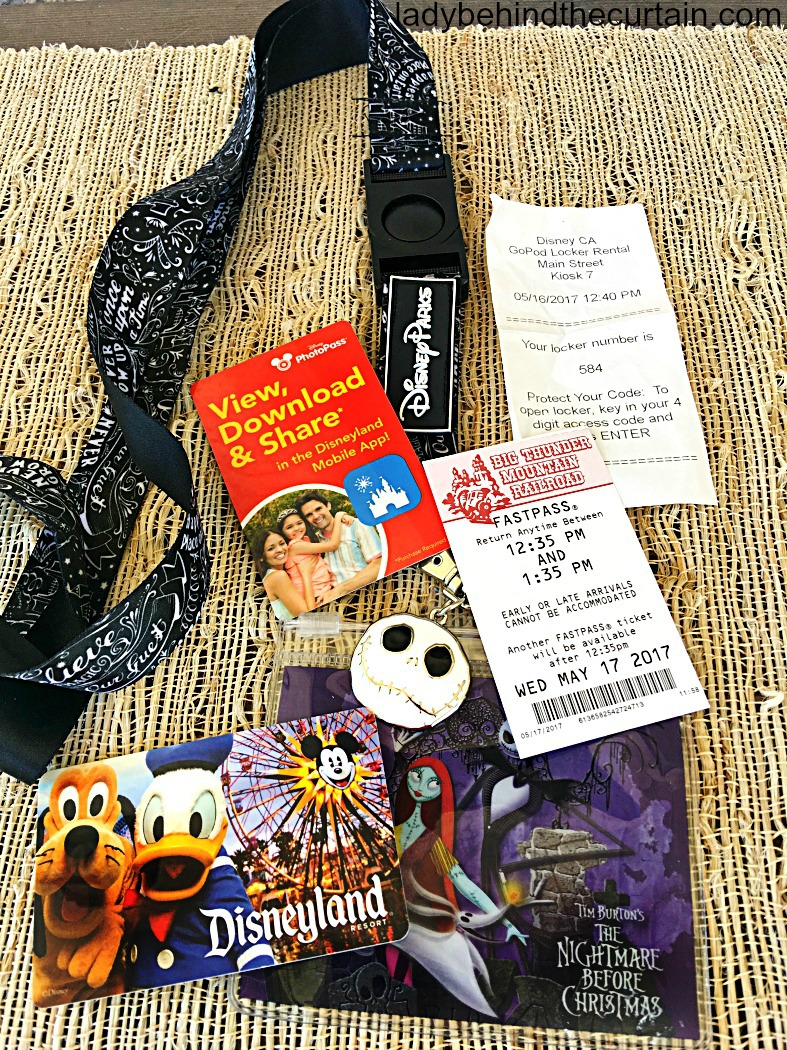 SNACKS
Did you know you can bring your own snacks into the park?  Yes, as long as you stick to the rules (no glass, no alcohol, no fast food).  That's right!  Disneyland will allow snack items like sandwiches, carrot sticks, granola bars, fruit (like apples) and chips just to name a few.  You can even take in coolers as long as they are no larger than 24″ long x 15″ wide x 18″ high.  Basically the size of a 6 pack.  You can store larger coolers in the lockers located right outside the parks.  You may also enjoy your own food at the complimentary picnic area located outside the Main Entrance to Disneyland Park.
WATER
Take in your own bottle of water.  Did you know their are three free filtered water stations through out Disneyland where you can refill your water bottle?  Click here to find out where these stations are located—>>>13 THINGS YOU CAN GET FOR FREE AT DISNEYLAND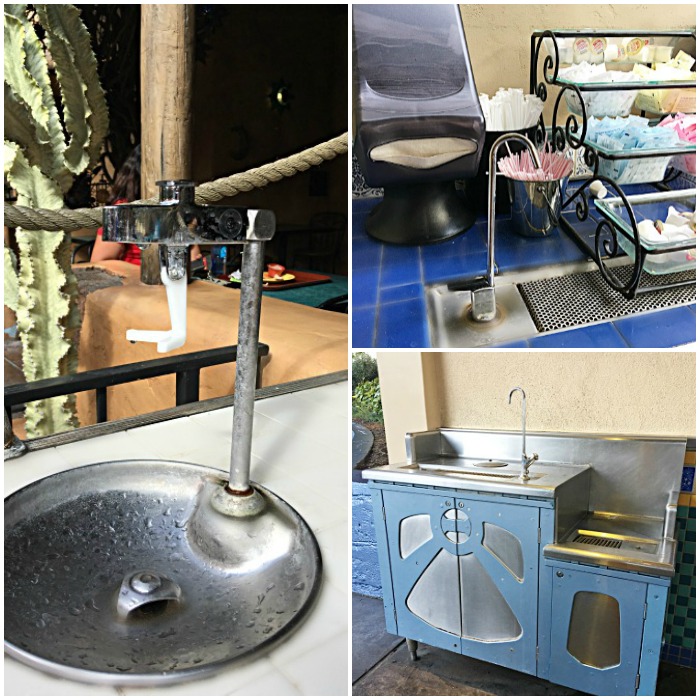 PHONE CHARGER
While their are phone charging stations sprinkled throughout the parks….who wants to sit and wait while your phone charges?  Not Me!  That's why I added a phone charger to this list.  Now that phones have gotten so sophisticated and the camera is amazing I don't bother with a large DSLR.  No one wants another thing to lug around the park.  So, I use my phone for taking pictures and videos.
If you forget to pack a charger for your phone, never fear Disneyland has got you covered….for $30!  Sprinkled throughout the two parks you will find portable phone charging systems kiosks.  There, you can buy a charging system for $30.  The system comes with one fully charged portable battery, one 6″ USB to micro-USB (for most Android devices) One Apple 30-pin to USB cable (for iPhone and iPad generations 1-4) and one Apple Lightning to USB cable (for iPhone generations 5+)  One perk with the purchase of this system is you can swap the battery for a fully charged replacement at any kiosk at no extra cost.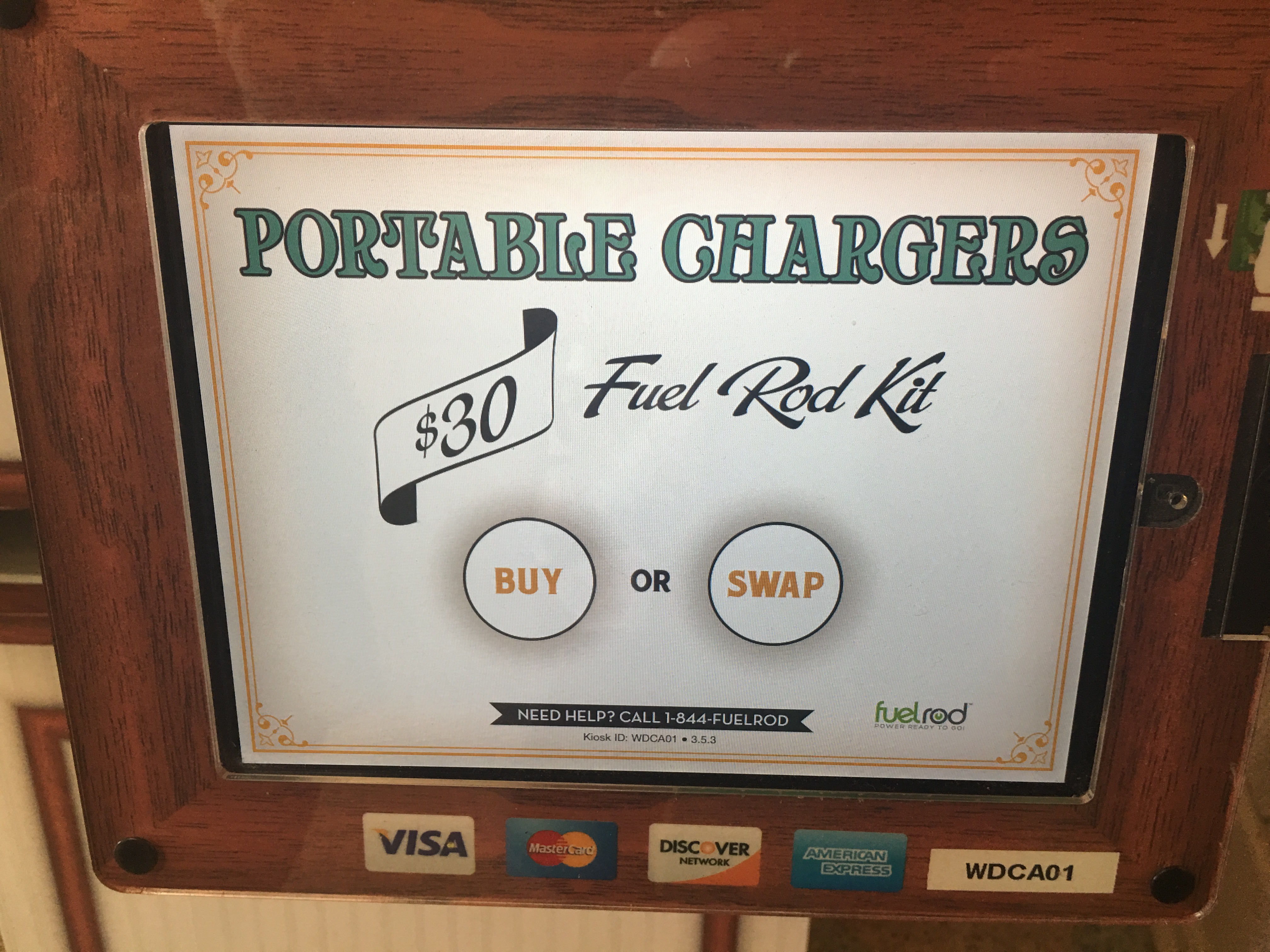 HAND SANITIZER
There's nothing worse then getting sick while you're on vacation.  That's why I pack multiple ways of santizing ALL our hands.  From wipes, sprays and lotion.  I usually have it all.  Click here for my favorite hand santizer—->>>>CLOROX (bleach free) HAND SANTIZER SPRAY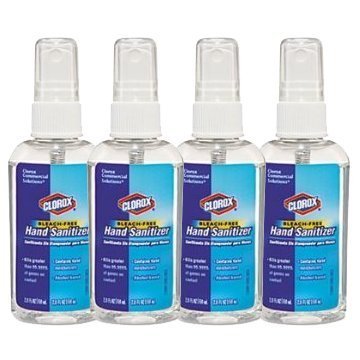 SUNSCREEN
Summer or Winter you should wear sunscreen.  Even on cloudy days.  The California sun can be brutal without you even knowing.  Also….and here's a bonus… Pack a hat or visor!  My favorite sunscreen is the spray on type.  It's not greasy and can easily be applied over and over again.  Click here to view my favorite sunscreen—->>>>BANANA BOAT SUNSCREEN MIST

AUTOGRAPH BOOK AND PEN
Kids think of Disneyland characters like we think of our favorite movie or pop star.  Think about it…..they grow up watching Disney Movies and then get the pleasure of meeting them in person at Disneyland.  So make sure to pack an autograph book and pen, so your little ones can get their favorite "stars" signature.
ZIP TOP BAGS
It wouldn't hurt to throw a few zip top bags in too.  They're great for organizing your bag, keeping your phone dry and holding snack items.
EXTRAS
GUM, HAIR TIES AND PAIN RELIEVER
If you're a gum chewer, bring your own.  They don't sell it in the park.  For those that have long hair, a hair tie is an awesome way to tame you hair while you're being tossed from side to side.  Packing your favorite pain reliever is a must.  Especially on sunny days.
I HOPE YOU HAVE A WONDERFULLY MAGICAL TIME AT DISNEYLAND!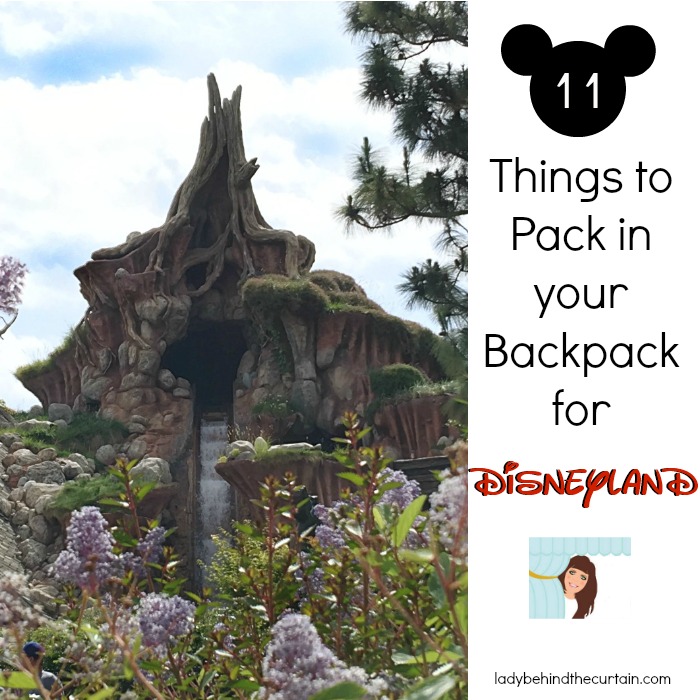 MORE IDEAS FOR DISNEYLAND
6 FUN THINGS TO DISCOVER AT DISNEYLAND  2. 25 THINGS TO BUY AT DOLLAR TREE BEFORE YOUR DISNEY TRIP   3. 13 THINGS YOU CAN GET FOR FREE AT DISNEYLAND
NEVER MISS A POST!
Sign up for my newsletter and receive my recipes in your inbox. Easy to see anytime and saved for safe keeping. Click Here and sign up today! —->>>>CURTAIN CALL NEWSLETTER