69 Must Have Cheesecake Recipes
69 Must Have Cheesecake Recipes. Creamy desserts that consists of two layers, the crust and the creamy center. Not all bottom crusts are a like. From full size cheesecake recipes, mini cheesecakes, cheesecake bars and no bake cheesecakes. It's all here. Scroll down, click the picture for the full printable recipe and ENJOY!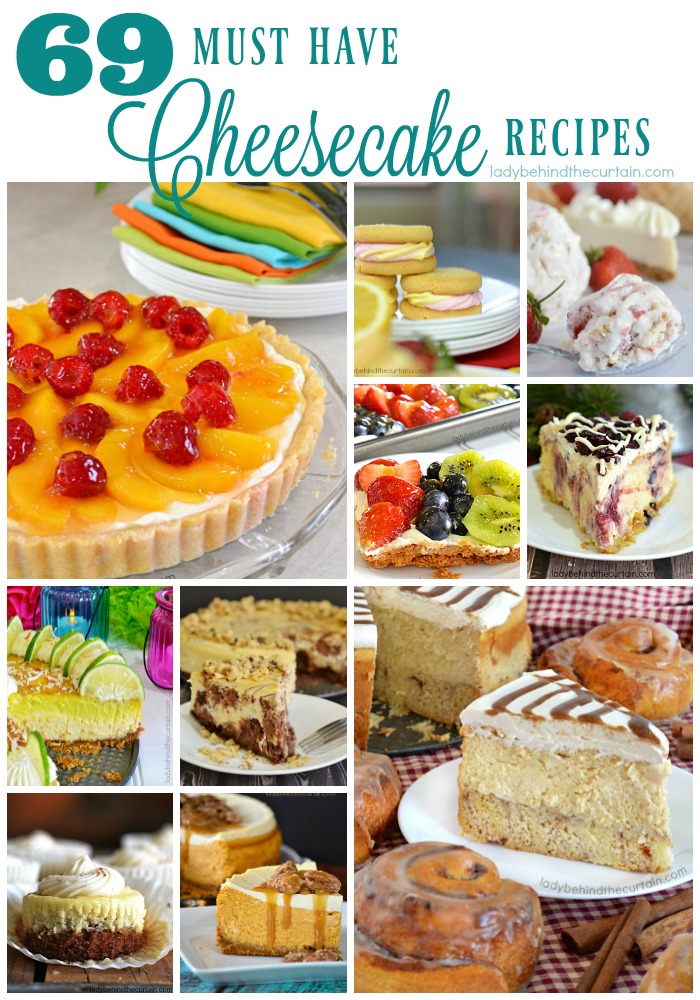 HOW TO FREEZE A FULL SIZE CHEESECAKE

To use the bottom of springform pan: Once the cheesecake is completely cooled and has been in the refrigerator (in the pan) for at least 4 hours preferably overnight. Release the outer rim of the pan, leaving the cheesecake sitting on the bottom of the pan. Wrap the cheesecake with several layers of plastic wrap and a layer of foil.
To use a cardboard bottom: Once the cheesecake has been refrigerated and if completely cooled and firm, use a knife to separate the cheesecake from the pan bottom. Slice it onto a foil wrapped piece of heavy hardboard. Then wrap with several layers of plastic wrap and a layer of foil. (This method scares me)
For a cheesecake with fruit topping: ALWAYS freeze cheesecake WITHOUT the topping. Add the topping before serving
Always thaw a cheesecake overnight in the refrigerator: When partially thawed, transfer if from the cardboard or springform bottom to a serving plate.
69 Must Have Cheesecake Recipes
FOUR CATEGORIES! REGULAR SIZE, MINI, BARS AND NO BAKE. There's something for everyone here! Whether you're throwing a dinner party, attending a dinner party or taking a dessert to a potluck. CHEESECAKE is always at the top of the list. Scroll down to find some classic cheesecake recipes and discover some new ones.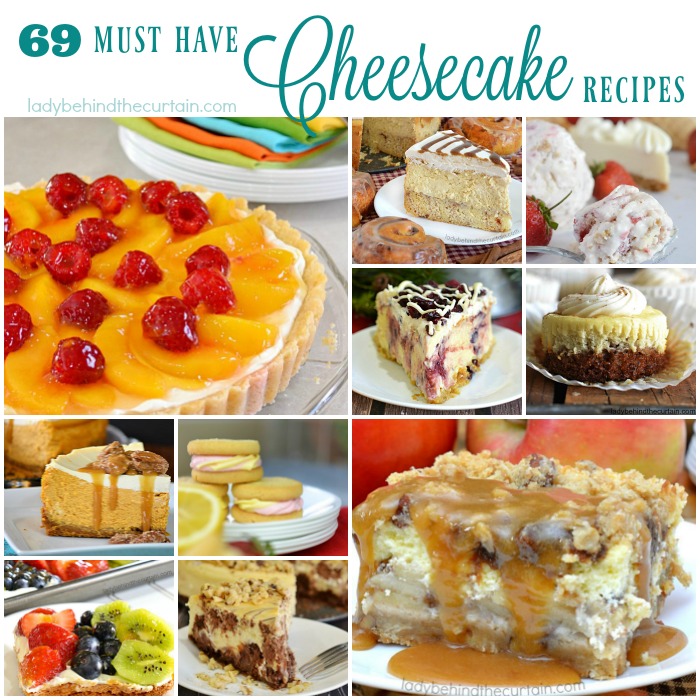 How to Slice Cheesecake
Before slicing hold your knife under hot water—this makes slicing a cheesecake a lot easier.
NEVER MISS A POST