33 Christmas Fudge Recipes
33 Christmas Fudge Recipes | Giving fudge as a gift is a wonderful thing.  This simple gesture brings joy to an elderly persons heart, or a little pep to the Mail persons step and cheer to anyone who receives a homemade gift.  The making of fudge has change a lot since I started making it.  Back then I made it with a candy thermometer and I have a confession…..IT NEVER TURNED OUT!  Not even once!  So I gave up until I discovered that you can make fudge without going through all the guess work of a thermometer.  In this round up you will find that all the fudge recipes are easy to make some only take 5 MINUTES!  Make sure you check out my most popular fudge recipe.  PECAN PIE CHEESECAKE FUDGE…..as good as it sounds it tastes even better.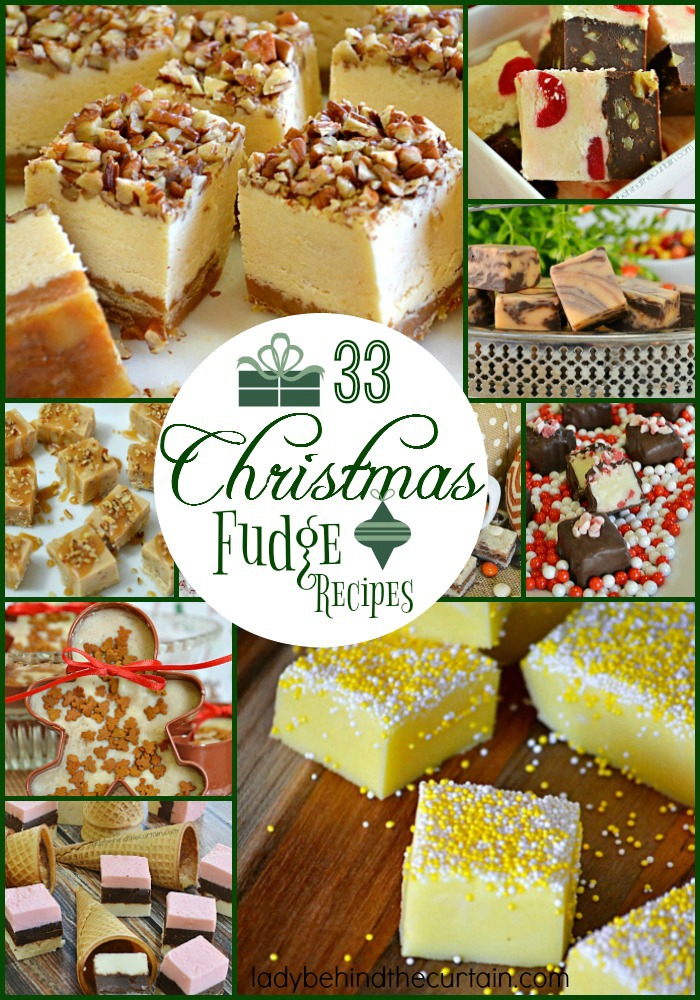 33 CHRISTMAS FUDGE RECIPES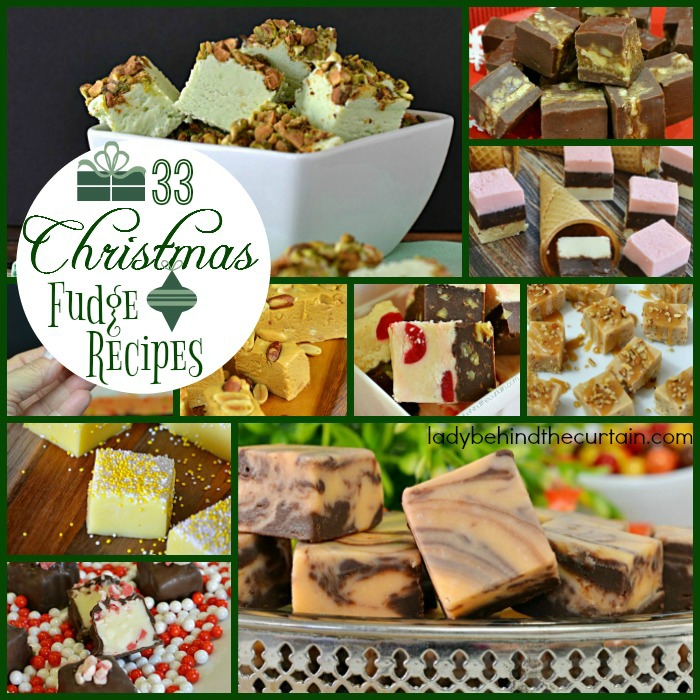 NEVER MISS A POST!
Sign up for my newsletter and receive a FREE ebook "Top 10 Fudge Recipes from Lady Behind The Curtain" PLUS my recipes in your inbox. Easy to see anytime and saved for safe keeping. Click Here and sign up today! —->>>>CURTAIN CALL NEWSLETTER