25 Crowd – Pleasing Casseroles
This collection of recipes is meant to serve as a resource to help you find some awesome casserole recipes from many different bloggers! These photos belong to different bloggers and are not mine. I have compiled them here to create a visual index of their recipes.
Please take the time to pin individual images from their original source by clicking on the links above their name. To pin the entire collection, simply pin the collage image below!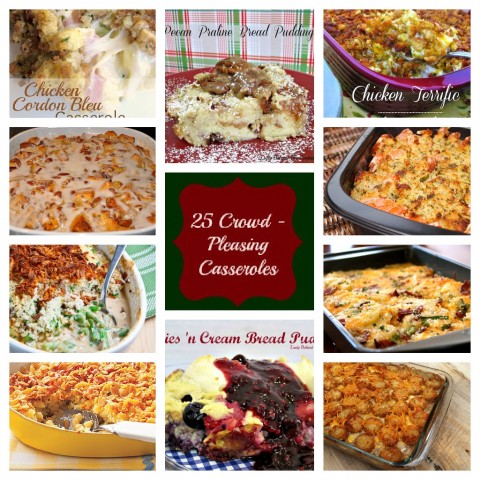 The holiday season means parties, family, fun and of course FOOD!  Why not make your entertaining easy with casseroles!  For breakfast, lunch or dinner a casserole is easy to make, can be made in advance and inexpensive.  Here are 25 choices.  I also have more on my casserole pinterest board.