5 Minute Marshmallow Candy Treats
5 Minute Marshmallow Candy Treats | Heart shaped, strawberry flavored marshmallows dipped in melted candy and sprinkles.  One taste and you will swear you made your very own mini Valentine's Day peeps!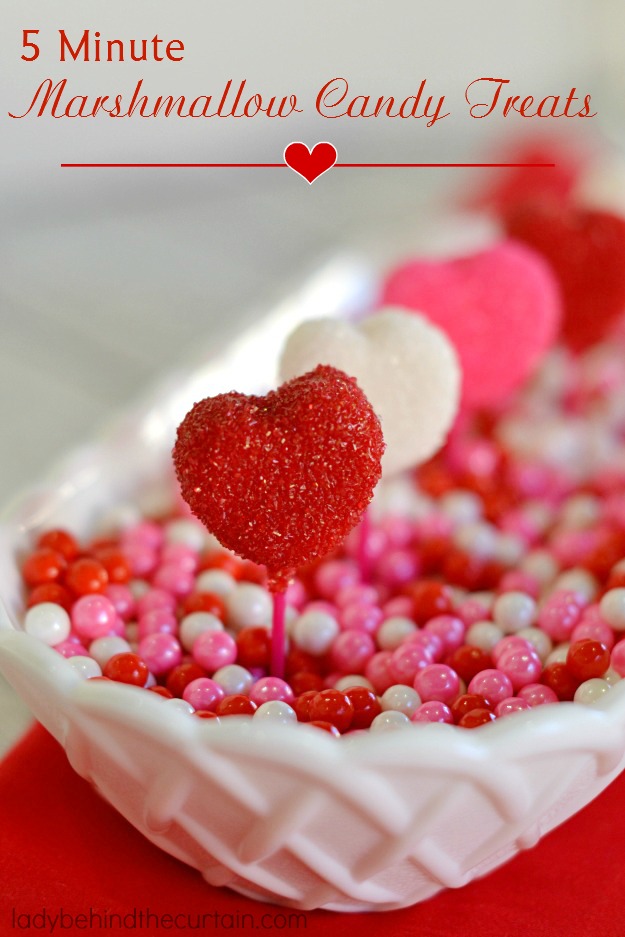 ♥THE PERFECT LITTLE BITE!♥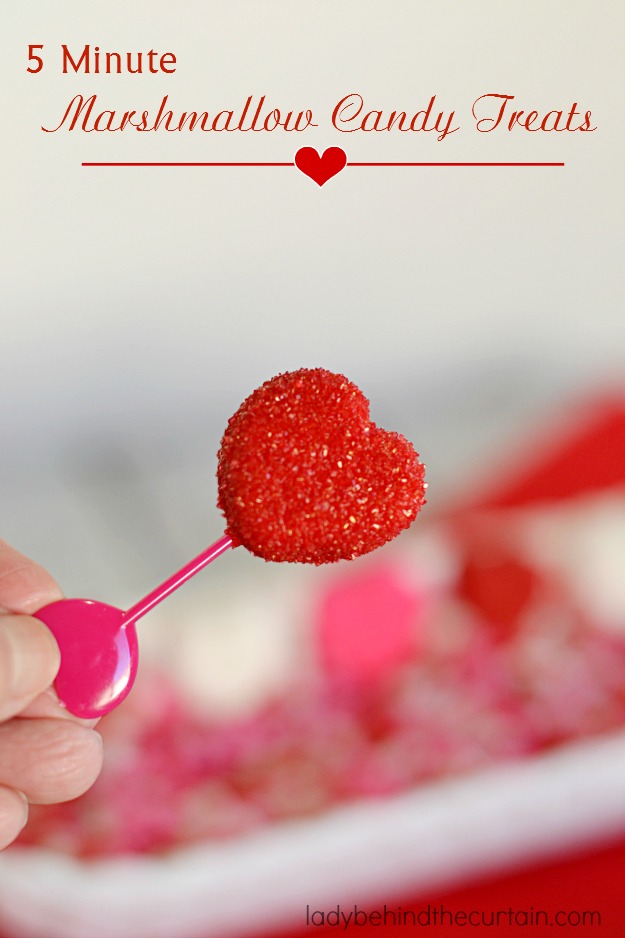 I found a cupcake kit at The Dollar Tree and loved the heart shaped picks that came in the package.  So I decided to skewer the marshmallows with the picks.  It kind of made them look like arrows.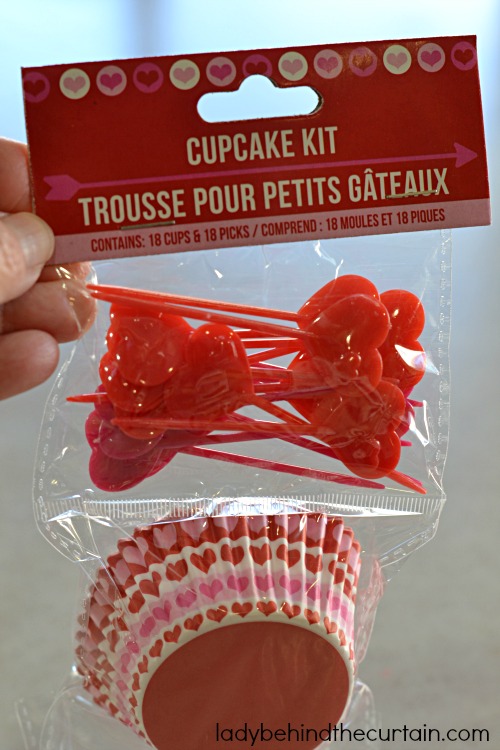 Once you have skewered all the marshmallows.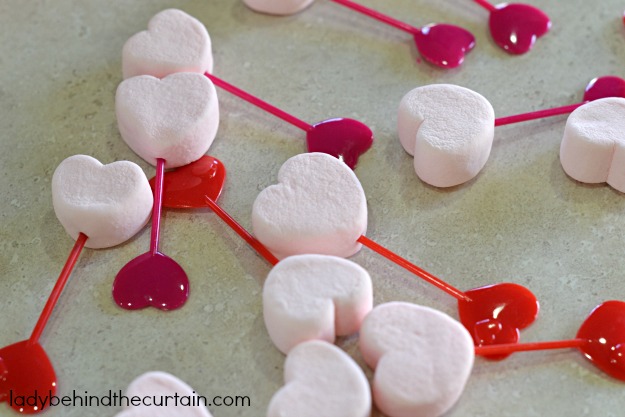 Dip in dark, milk, white or colored melted candy (I used white, pink and red).  Tap off any excess ccandy.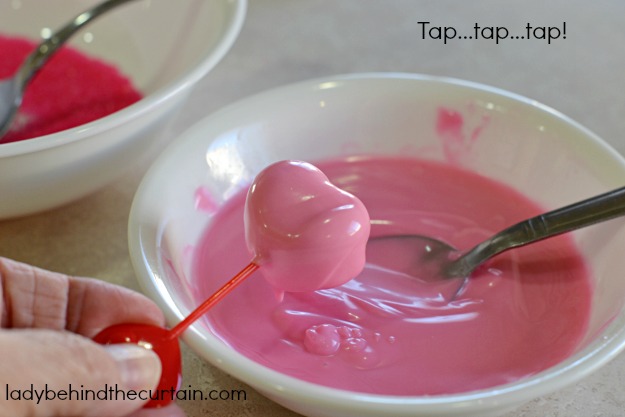 Shower with colored sugar sprinkles.  TIP:  You will get a lot better coloring if you use the same color of candy and the same color of sprinkles.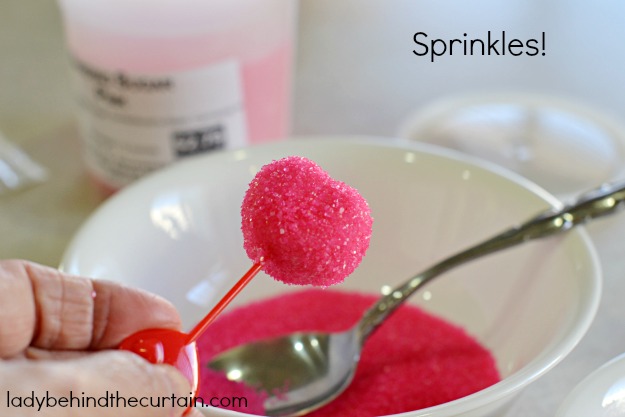 Lay on a cookie sheet lined with wax paper to dry.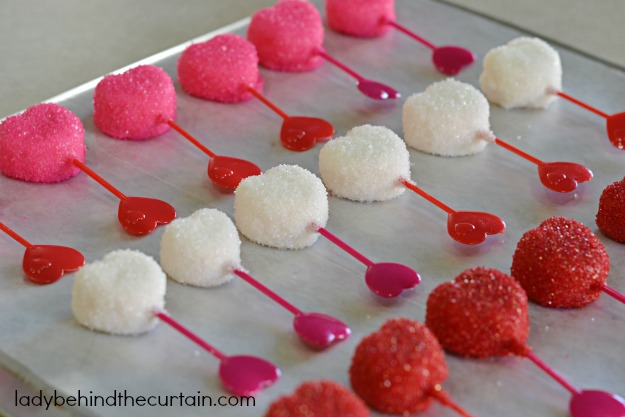 Package up and attach to each of the valentine's your kids will be handing out at school.
If you're making these for a party you can also make my Dark Chocolate Raspberry Dipped Marshmallows.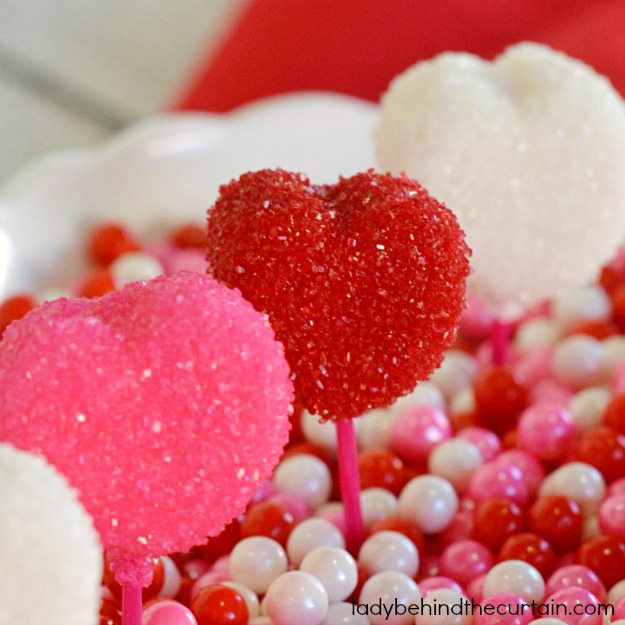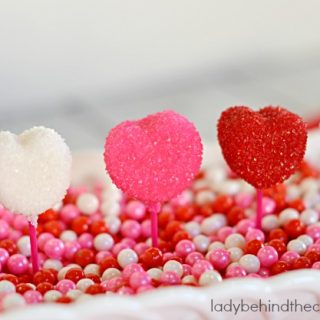 5 Minute Marshmallow Candy Treats
Ingredients
heart shaped marshmallows
candy melts (dark chocolate, milk, white or colors)
NOTE: Sorry I don't have amounts you'll need about 1 cup of chocolate per 18 to 20 marshmallows.
1 tablespoon shortening
sprinkles
Instructions
Skewer marshmallows with cupcake picks.
Line a cookie sheet with wax paper.
Add candy and shortening to a small microwavable safe bowl.
Microwave 1 minute and 30 seconds; stir for 30 seconds or until the candy is smooth and creamy.
Dip marshmallow in melted candy making sure to include the part of the cupcake pick that is inserted into the marshmallow.
Lightly tap on the edge of the bowl to let any excess chocolate dip off.
Immediately add sprinkles and place on prepared cookie sheet to harden.
MORE RECIPES USING MARSHMALLOW

1. EASTER MARSHMALLOW POPS  2. CHOCOLATE MARSHMALLOW RASPBERRY PARFAITS  3. MARSHMALLOW FROSTING