68 Of The Best Easter Recipes
Lady Behind the Curtain
Posted on
by
Sheryl
68 Of The Best Easter Recipes. From Bread Pudding, Muffins, a delicious juicy Maple Blackberry Orange Glazed Ham, Cheesecake and cute Easter treats this Easter Round up is filled with recipes for breakfast, lunch, dinner and desserts! Take the guess work out of putting together an Easter Menu. Scroll down to find some incredible Easter Recipes.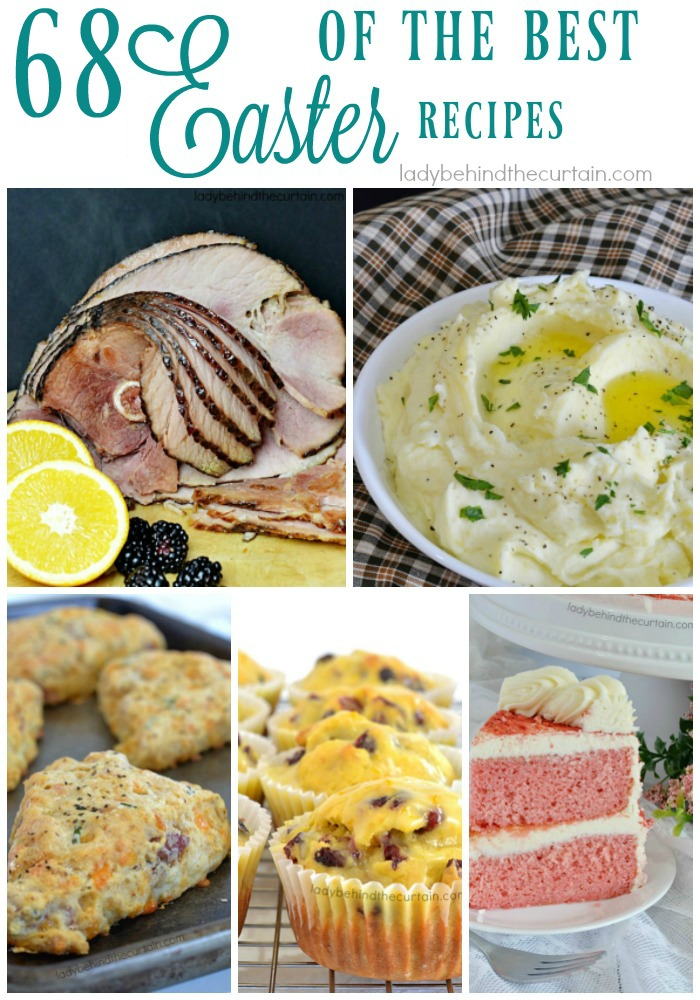 Bonus Content
68 of the BEST EASTER RECIPES
Easter Brunch/Breakfast Recipes
This list is full egg dishes, scones, muffins, bread pudding and many other recipes. Listed to help you create the perfect Easter Brunch.
Easter Lunch/Dinner Recipes
Whether you're taking a dish to a potluck or having everyone over for Easter, below you will find a list of great tried and true recipes that EVERYONE will love!
Easter Dinner Rolls
Easy dinner roll ideas for a busy day. Use frozen store bought yeast rolls to create all but one of these fun rolls…OR….make rolls from scratch the night before, store them in the refrigerator and bake the next day.
Easter Dessert Recipes
Leave your guests full and satisfied. Create a dessert table with an array of dessert selections. From Grandma's Coconut Cream Pie to the perfect Pistachio Cheesecake. These amazing Easter Dessert Recipes are exactly what your Easter Celebration needs!
ENJOY!♥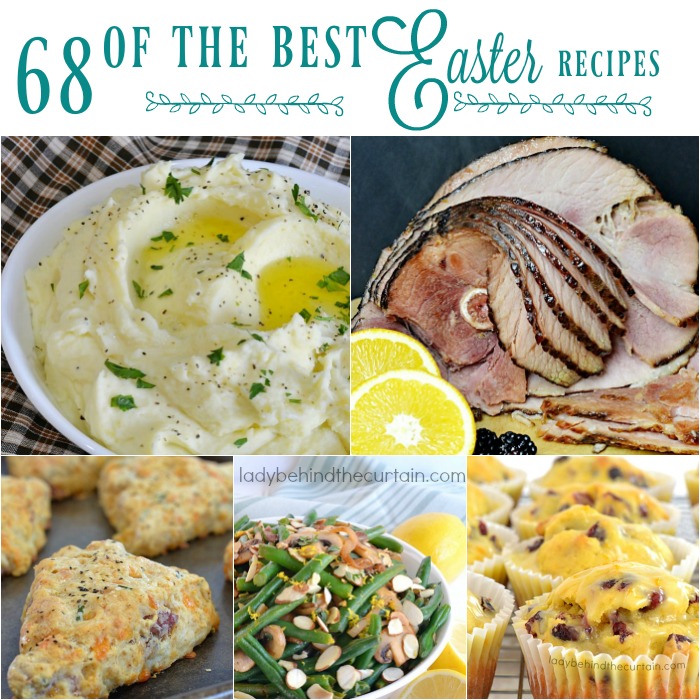 NEVER MISS A POST