A Simple Christmas Table | I love the simplicity of our Christmas table this year.  For the most part I used items I had around the house.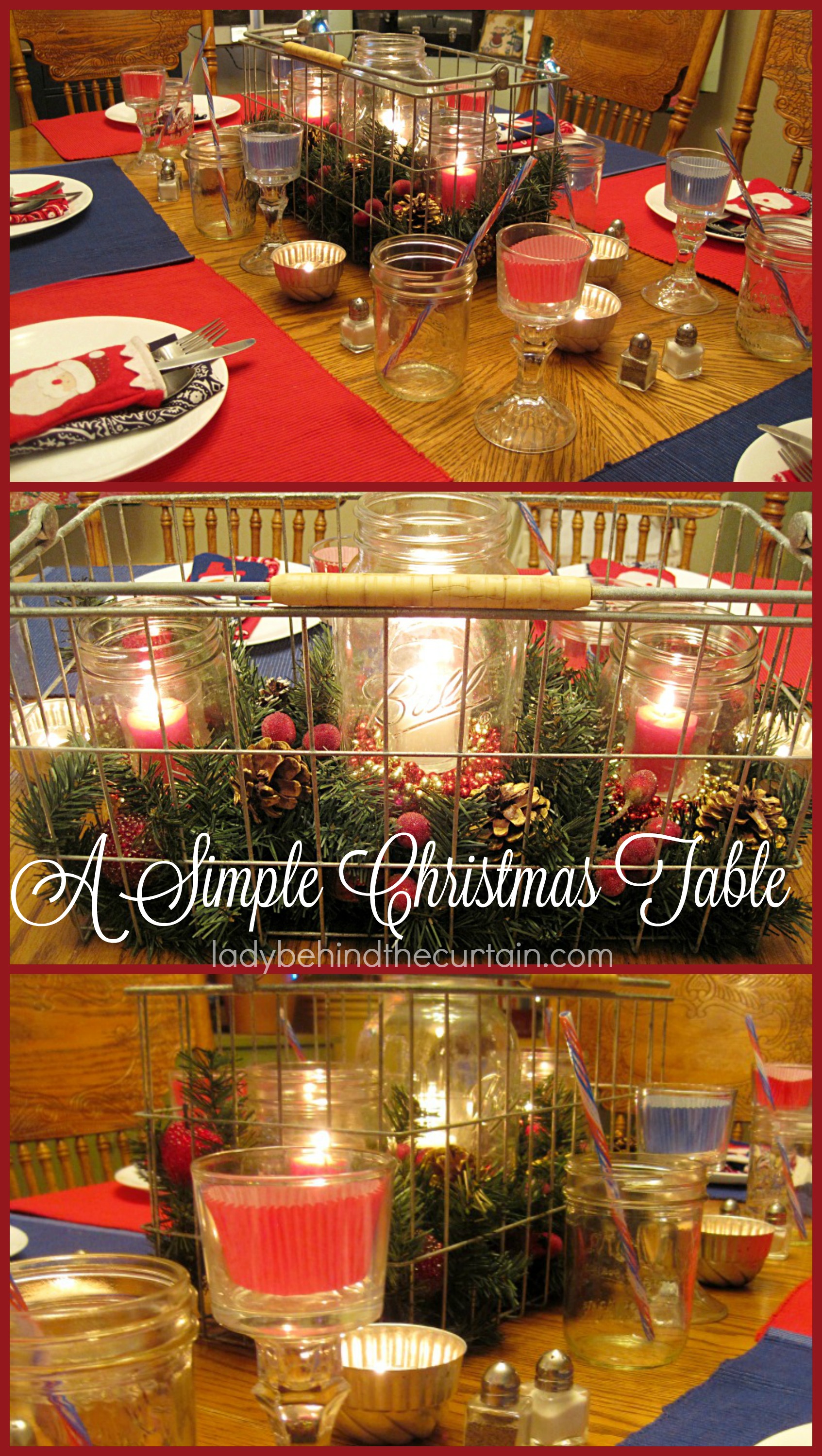 This is what started the whole color scheme of blue and red.  Two colors I have NEVER used for Christmas before.  I couldn't resist these cute felt stockings I found at the Dollar Tree.  And so the designing began.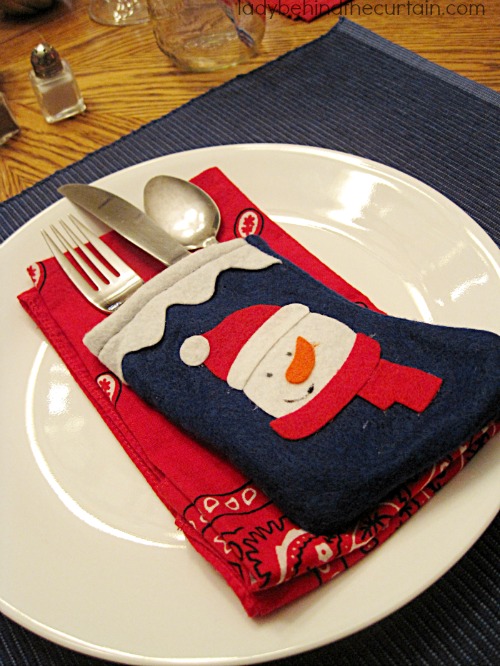 I already had the blue and red bandannas, the mason jars and the straws.
The containers with the red and blue cupcake liners in them are going to hold a "special" treat for everyone.  (shh… don't tell but it will be divinity) I made those by gluing a candlestick and a votive cup together from the Dollar Tree.
I know the salt and pepper shakers are funny.  My family loves to make fun of me for putting them out.  But hey, I have them so why not use them.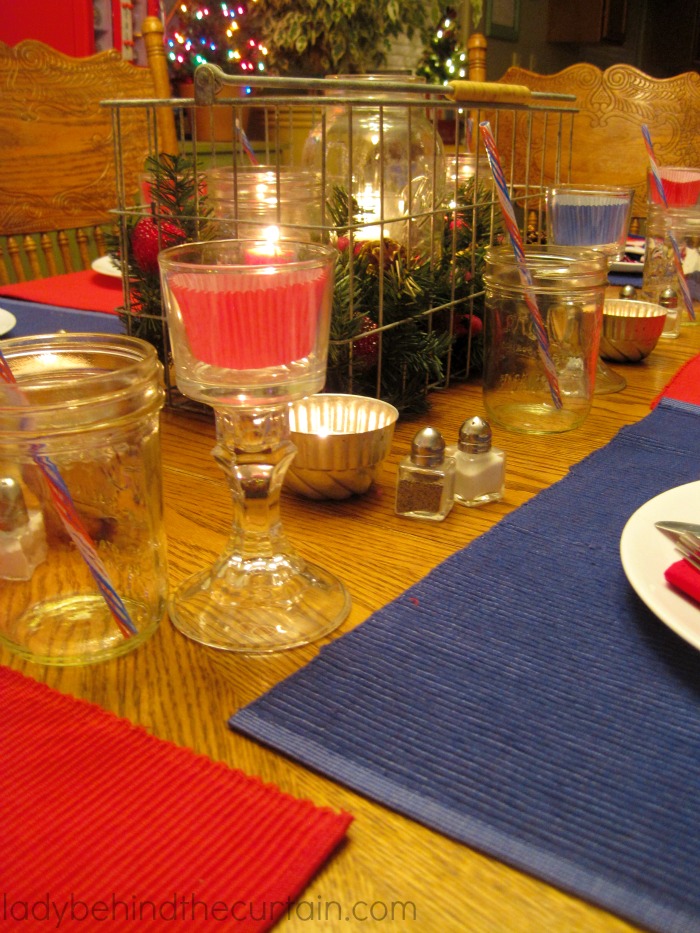 These are jello molds I found at the Goodwill Store ( I already had them).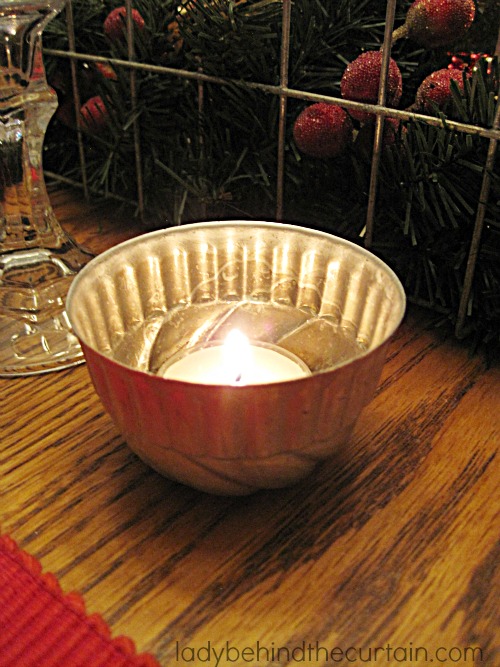 The centerpiece is a wire basket I bought at the Rose Bowl Swap Meet.  I love baskets!  Well, baskets and mason jars.  HA!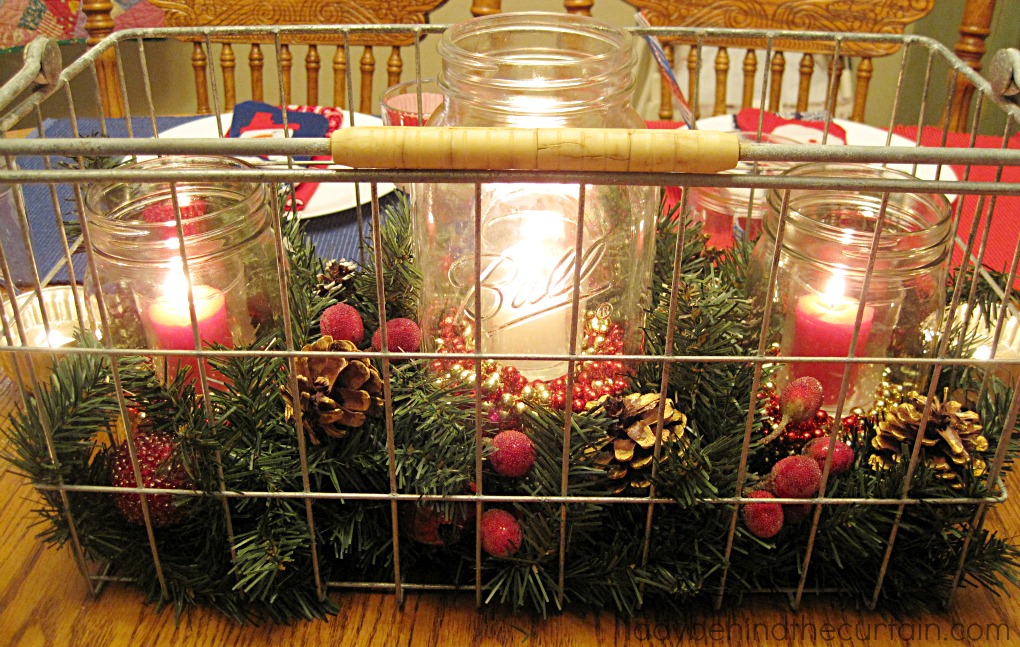 So the motto of this post?  When wondering what to do for your Christmas or any Holiday table look around your house.  You're sure to find some unique items you can use.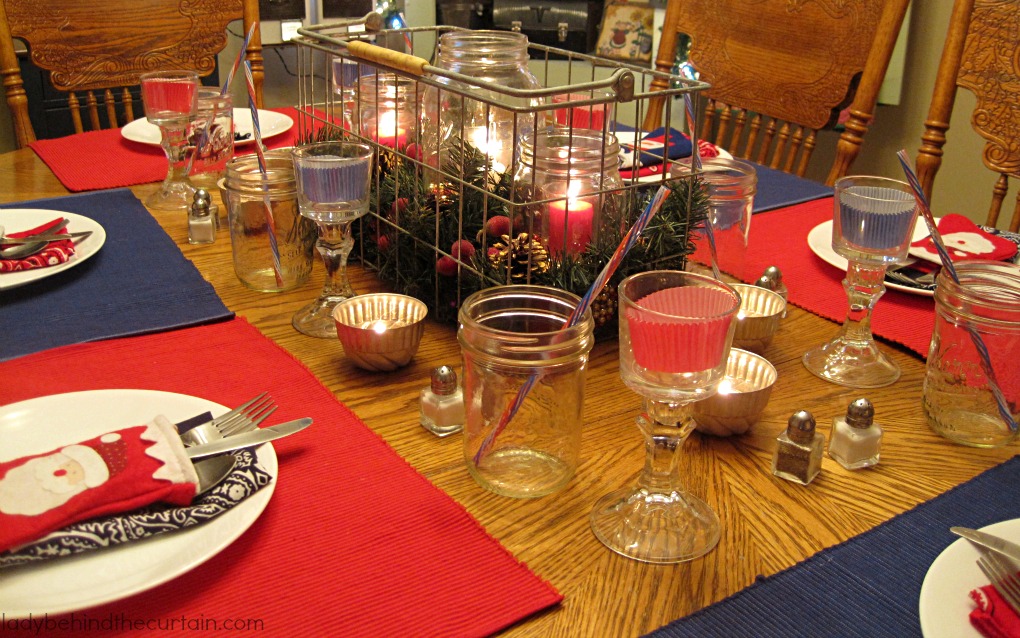 HAVE FUN CREATING!!! And MERRY CHRISTMAS!!!