Apricot Grilled Cheese Sandwich
This Apricot Grilled Cheese sandwich is savory, creamy and sweet all at the same time.  I discovered the perfect pairing of dried apricots and Havarti cheese when I did a pairing post (New Sargento Tastings Pairing Party).  I make this sandwich for our weekend lunches.  It's easy and tasty too!  I'm good at planning the weekly dinner menu but when it comes to weekend lunches I usually forget.  I make sure I always have the ingredients I need to make this Apricot Grilled Cheese.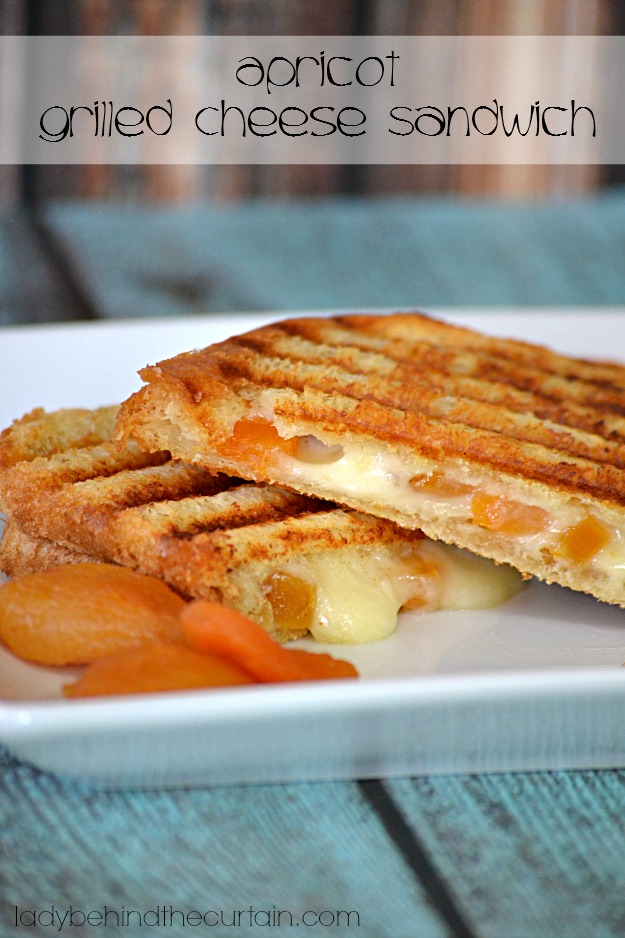 Have you ever tried a touch of sweetness to your grilled cheese?  It may sound weird but I promise it is GOOD!
Add a layer of cheese and sprinkle chopped dried apricots.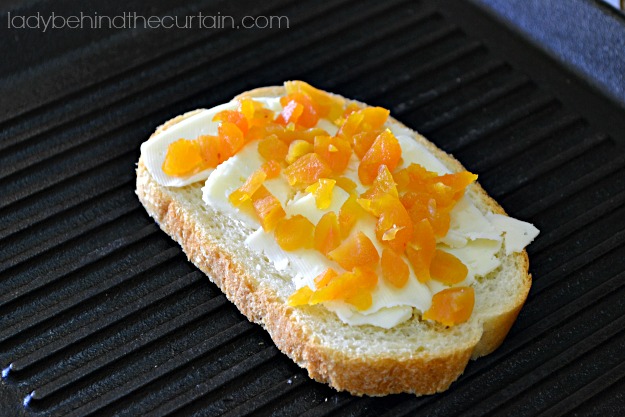 Top with another layer of cheese (I used Havarti).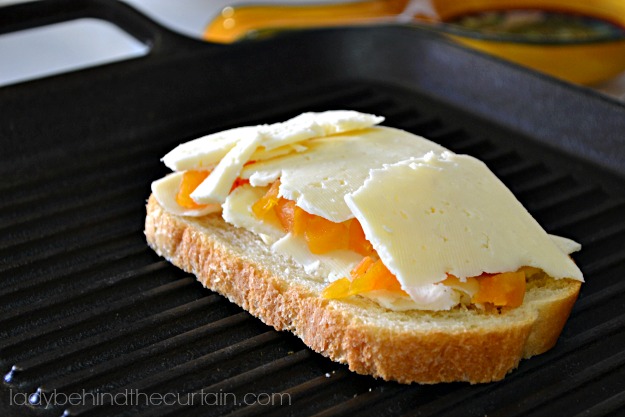 Make your own Panini Press by using a heavy skillet.  Protect the skillet with piece parchment paper.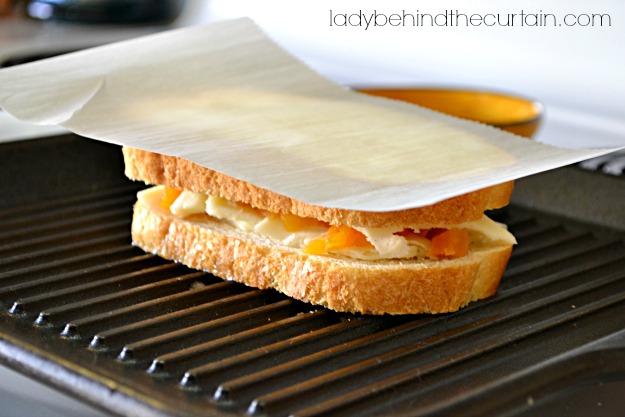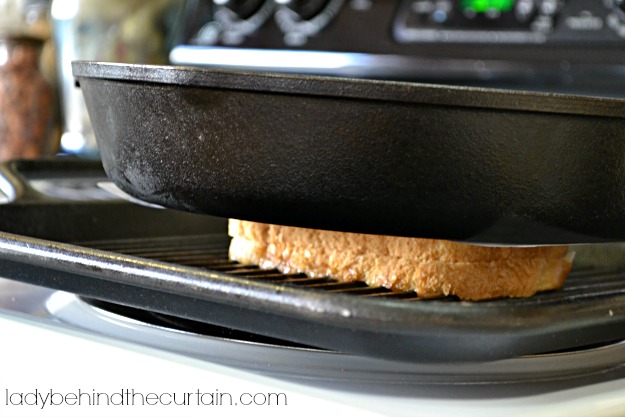 You'll end up with a crunchy buttery sandwich.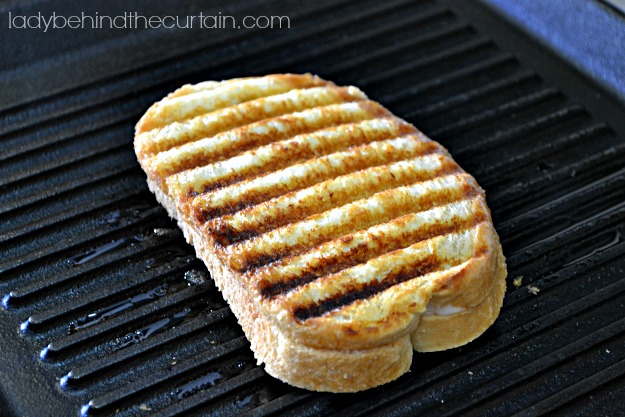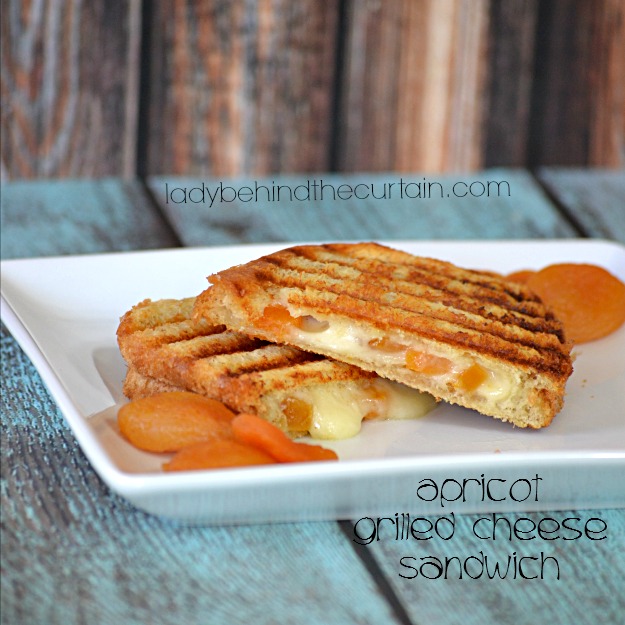 Create your own Recipe Box and save your favorite Lady Behind The Curtain recipes.  Make a Meal Plan with your favorite recipes and ZipList will automatically add the ingredients to a Shopping List.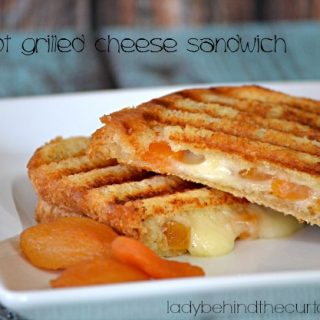 Apricot Grilled Cheese Sandwich
Yield:
Makes 2 Sandwiches
Ingredients
4 ounces Havarti cheese, sliced
1/2 cup dried apricots, chopped
4 slices sourdough bread
butter
Instructions
Butter one side of each slice of bread.
Lay one slice of bread (buttered side down) on a cast iron grill pan.
Add cheese, apricots and another layer of cheese.
Lay another butter slice of bread on top of the cheese layers with buttered side up.
Place a piece of parchment paper on top.
To weigh down the sandwich add a heavy cast iron skillet on top.
Cook 3 to 5 minutes per side.
NOTE: You can also use a panini press.
HERE ARE TWO MORE DELICIOUS GRILLED CHEESE SANDWICHES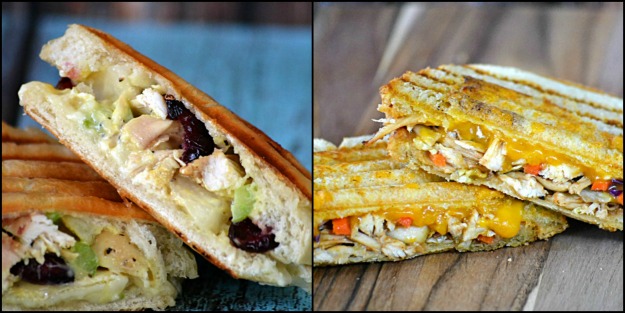 1. CHICKEN, PEAR AND BRIE GRILLED CHEESE SANDWICH  2. BARBECUE CHICKEN GRILLED CHEESE SANDWICH