Artichoke Lemon Chicken Fillets
Artichoke Lemon Chicken Fillets | These perfectly breaded fillets are packed with lemon and fresh thyme.  When regular fried chicken won't do, take it up a notch and make these Artichoke Lemon Chicken Fillets.  With simple ingredients that can be found at any grocery store.  Elegant and so easy!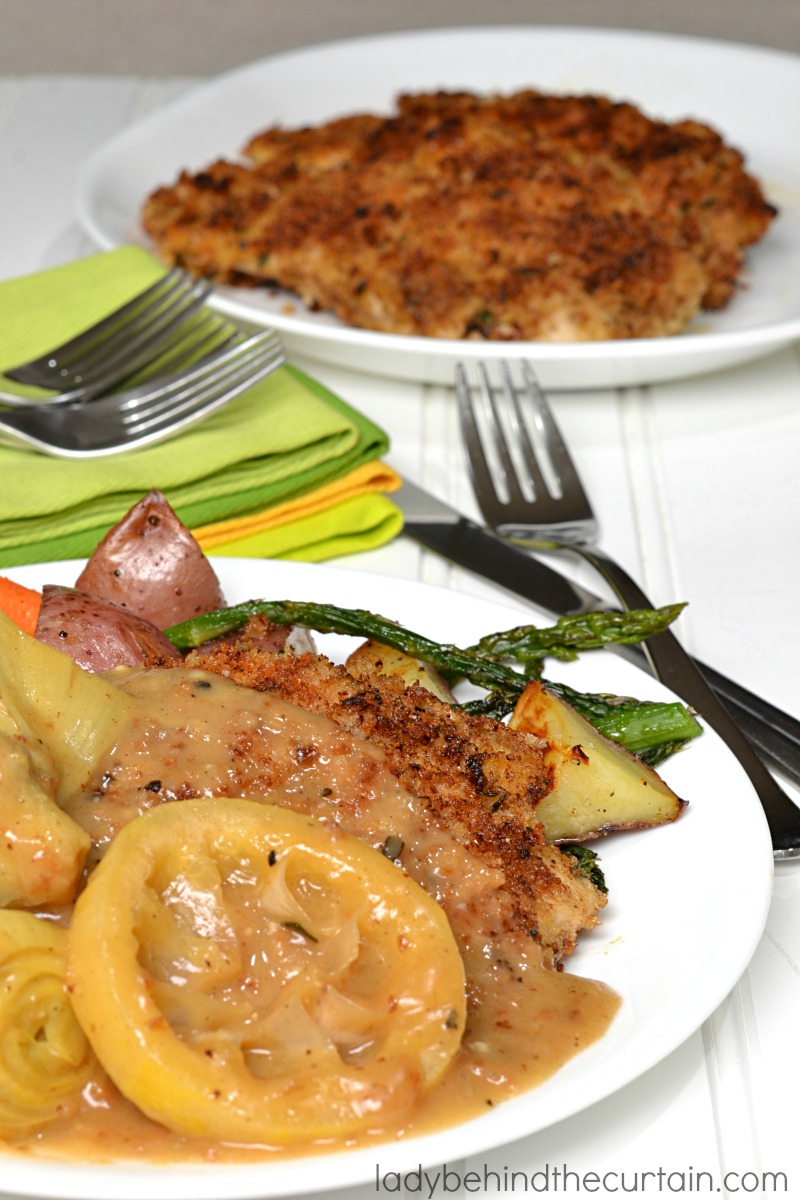 When it comes to flavor these Artichoke Lemon Chicken Fillets can hold their own.  What takes this easy dinner over the top is the Lemon Wine Butter Sauce! I am a sauce girl so I'm all in if I can add a ladle of sauce on something.  This incredible sauce is made with white wine, lemon, butter and more!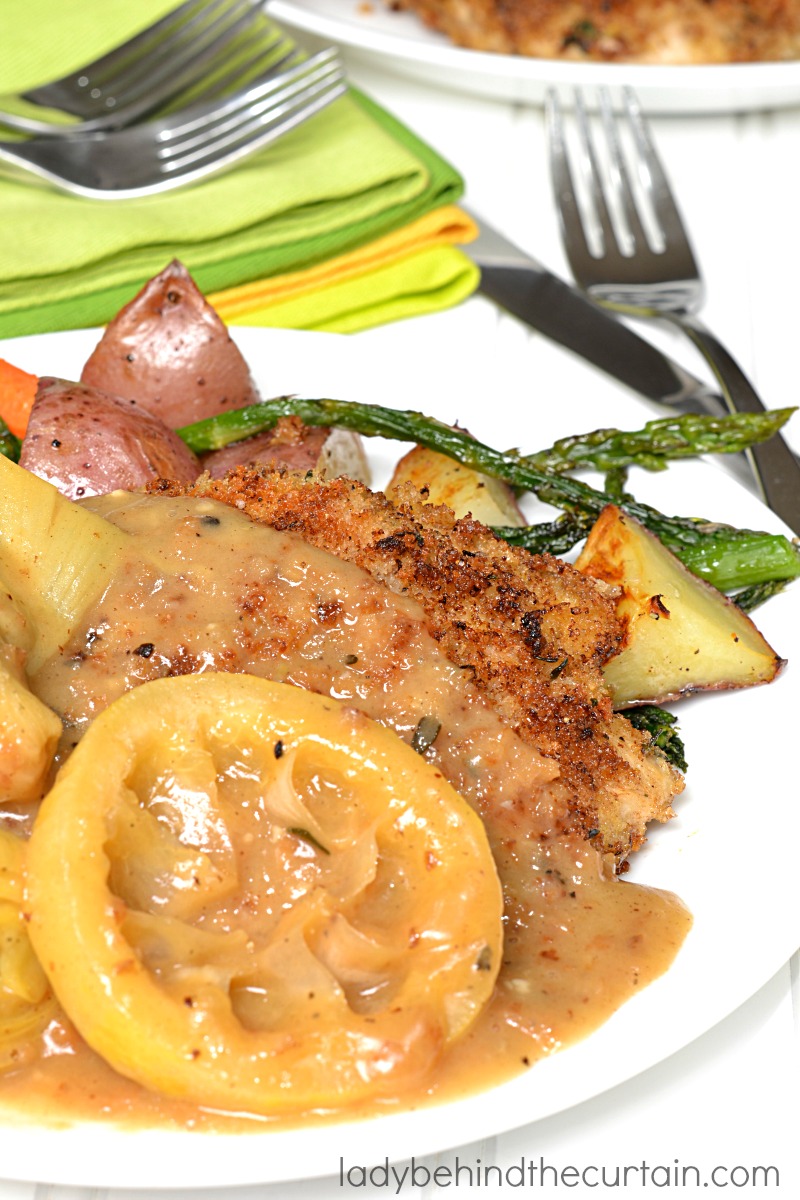 Don't have any chicken?  You can also use fish fillets or pork chops.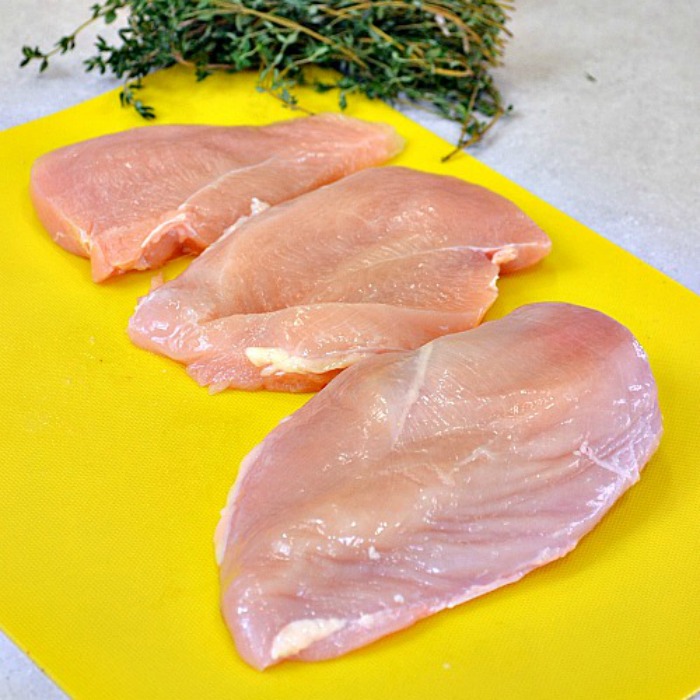 Lay the chicken breast on a flat surface, place one and on top to give the breast stability.  With the knife in an horizontal position, slice across.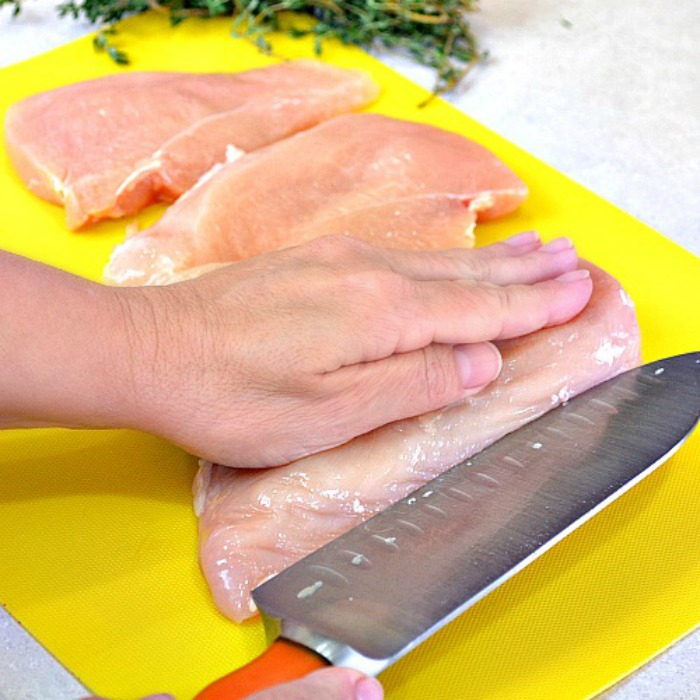 As you slice across, open the breast to help guide you straight.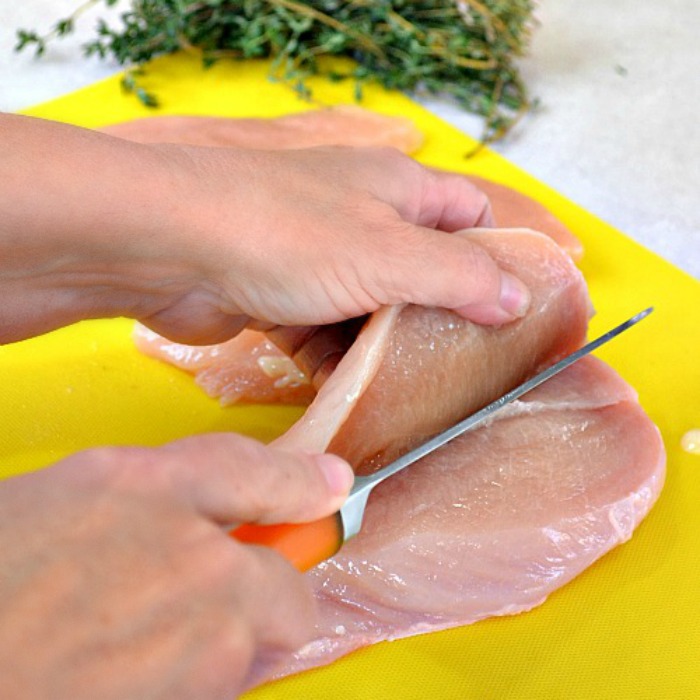 As you get closer to the end lay the two pieces flat.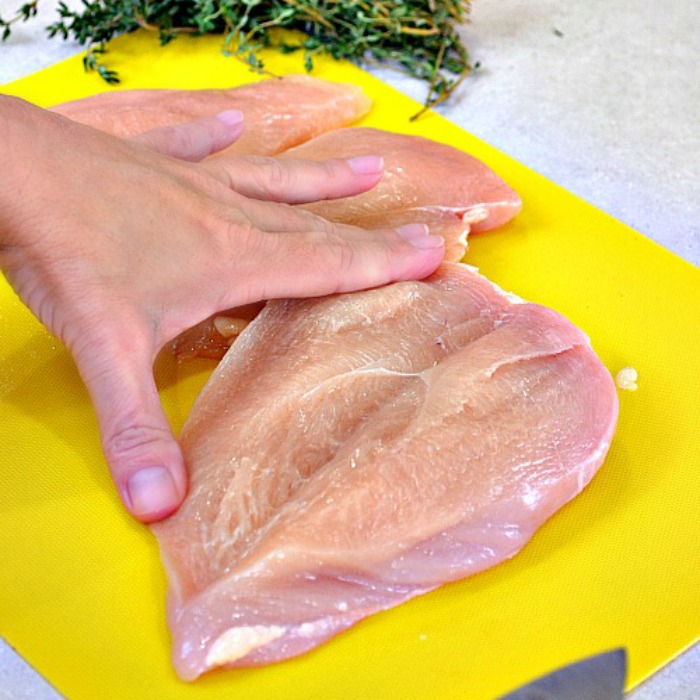 Cut through.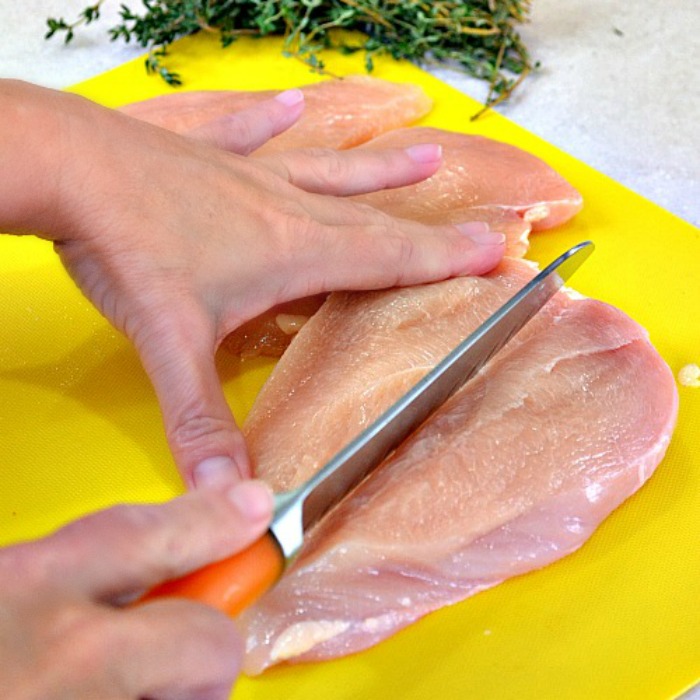 The end result is SIX fillets from THREE breasts!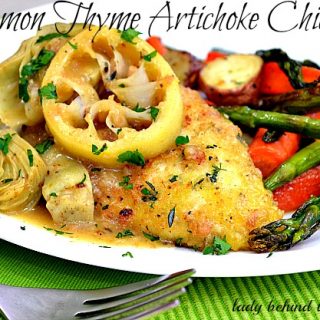 Lemon-Thyme and Artichoke Chicken
Ingredients
For the Chicken:
2 pounds skinless boneless chicken breasts
2 cups panko
2 lemons, zested
2 teaspoons fresh thyme, chopped
2 teaspoons garlic, chopped
1 teaspoons salt
2 teaspoons pepper
4 tablespoons olive oil, divided
4 tablespoons butter, divided
2 eggs
1/2 teaspoon salt
1/4 teaspoon pepper
For the Sauce:
1-1/2 cups chicken stock
1/2 cup white wine
6 lemon slices
1 teaspoon garlic, chopped
8 ounces frozen artichoke hearts
2 tablespoons all-purpose flour
2 tablespoons butter
1/2 teaspoon salt
1/4 teaspoon pepper
1 tablespoon fresh parsley, chopped (garnish)
Instructions
For the Chicken:
Preheat oven to warm.
Put a chicken breast on a cutting board, place your hand on top and cut the chicken horizontally.
Place chicken in a zip top bag and hit it with a rolling pen to flatten.
In a pie plate or shallow dish combine the panko, lemon zest, thyme, garlic, salt and pepper.
In another shallow dish combine the eggs ,1/2 teaspoon salt and 1/4 teaspoon pepper.
Mix using a fork.
Heat a large skillet with 2 tablespoons of butter and 2 tablespoons of oil.
Dip a piece of chicken into the egg and then into the panko mixture.
On medium heat cook the chicken until golden brown (about 15 minutes total).
Place chicken on a cooling rack that has been placed on top of a cookie sheet and sprayed with non stick cooking spray.
TIP: ONLY PREPARE 3 CHICKEN BREASTS AT A TIME.
Once the first batch is done place the cooling rack and cookie sheet in the oven to keep the chicken warm.
Continue with the second batch.
Add the remaining 2 tablespoons butter and the remaining 2 tablespoons of oil into the pan. When the second batch is done also place them on the cooling rack in the oven.
Continue keeping the chicken warm while the sauce is made.
For the Sauce:
Use the same pan that the chicken was cooked in.
Keep all the bits in the bottom.
On medium heat add the chicken stock, wine, lemons, garlic and artichoke hearts.
Stir to combine and simmer for about 15 minutes or until the sauce has reduced some.
In a small bowl use a fork to combine the 2 tablespoons of flour and butter.
Add to the simmering lemon wine mixture.
Stir until thickened. Add the 1/2 teaspoon salt, the 1/4 teaspoon pepper and the 1 tablespoon parsley.
Take chicken out of oven.
To serve place chicken on a plate and drizzle with sauce.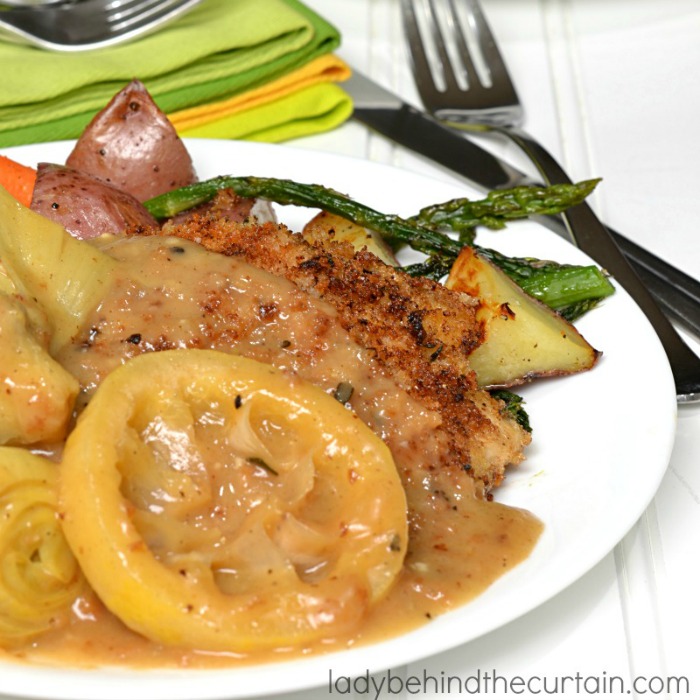 MORE MAIN DISH RECIPES
GRILLED STICKY PORK CHOPS  2. WAFFLE CONE FRIED CHICKEN TENDERS 3. SWISS STEAK
NEVER MISS A POST!
Sign up for my newsletter and receive my recipes in your inbox. Easy to see anytime and saved for safe keeping. Click Here and sign up today! —->>>>CURTAIN CALL NEWSLETTER