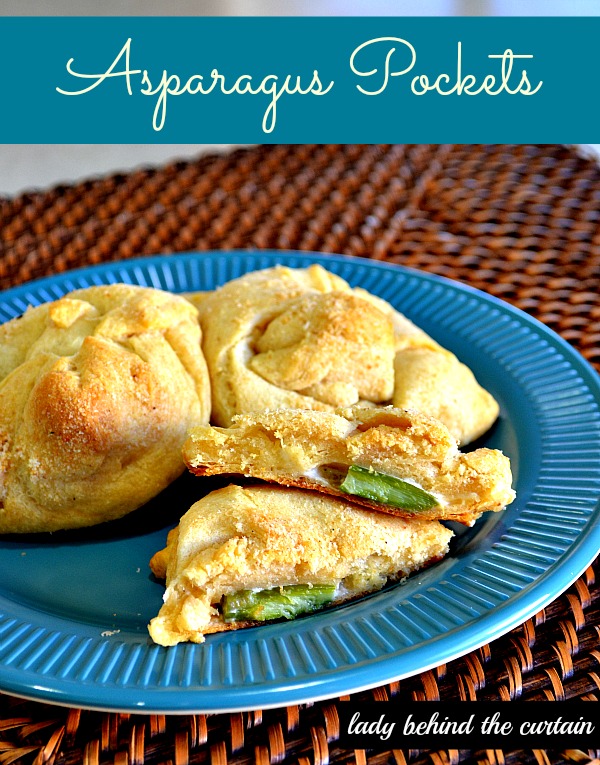 A buttery flaky crust with a creamy filling.  The perfect appetizer for Mother's day, bridal shower, baby shower or brunch.
Asparagus Pocket Recipe (makes 8 appetizers)
Ingredients
1 – 8 ounce tube of Pillsbury crescent rolls
1/2 pound fresh asparagus, trimmed and cut into 1-inch pieces
4 ounces cream cheese, softened
1 tablespoon milk
1 tablespoon mayonnaise
1 tablespoon roasted red peppers, chopped
1 tablespoon green onions, chopped
1 tablespoon bacon, cooked crisp and crumbled
1/8 teaspoon salt
1/8 teaspoon pepper
2 teaspoons butter, melted
1 tablespoon seasoned bread crumbs
Directions
Preheat oven to 375 degrees.  Line a cookie sheet with parchment paper.
In a large saucepan, bring 1/2-inch of water to a boil.  Add asparagus; cover and boil 3 minutes.  Drain and set aside.
In a small bowl, beat the cream cheese , milk and mayonnaise until smooth.  Stir in the peppers, onion, bacon, salt and pepper.
Unroll crescent rolls and separate into triangles;  place on the prepared cookie sheet.  Spoon 1 teaspoon of cream cheese mixture into the center of each triangle;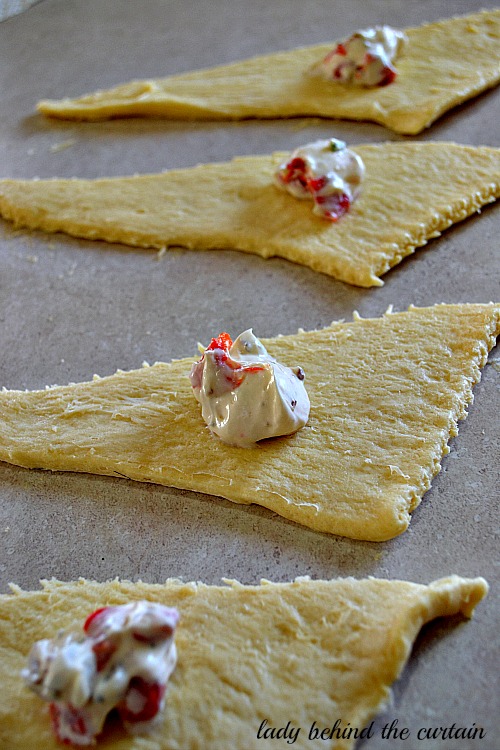 top with asparagus.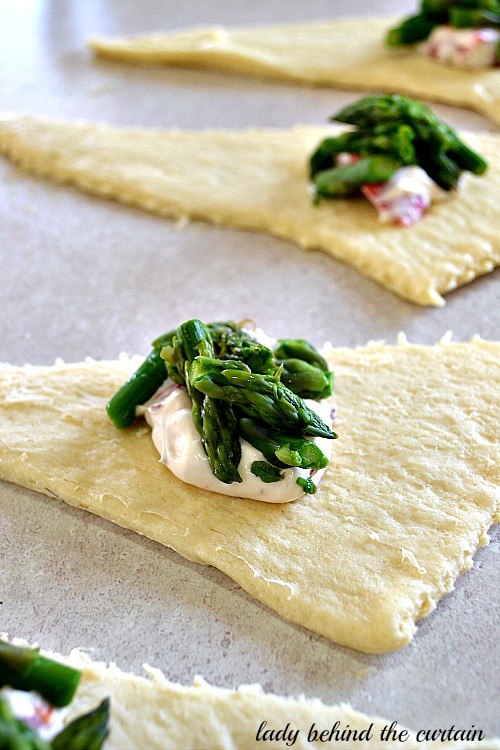 Top each with another teaspoonful of cream cheese mixture.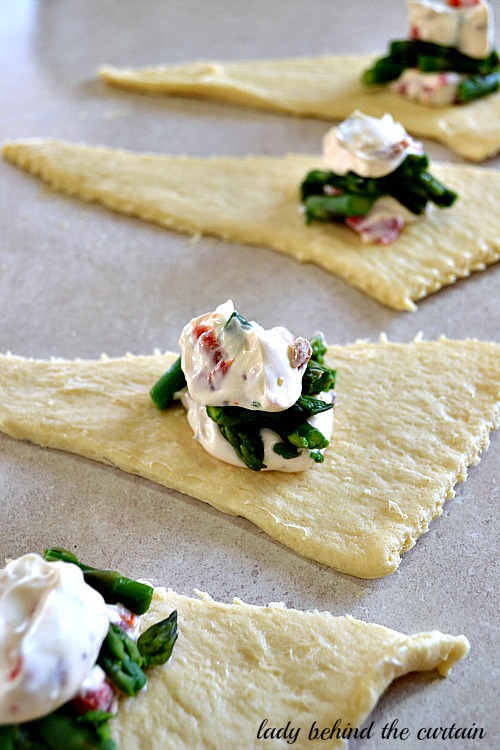 Bring three corners of dough together and twist; pinch edges to seal.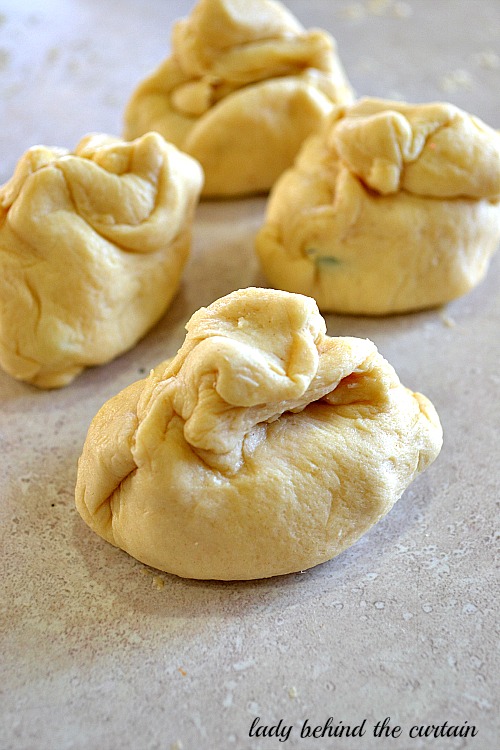 Brush dough with melted butter; sprinkle with bread crumbs.  Bake 15 to 18 minutes or until golden brown.  This recipe is a LBC original!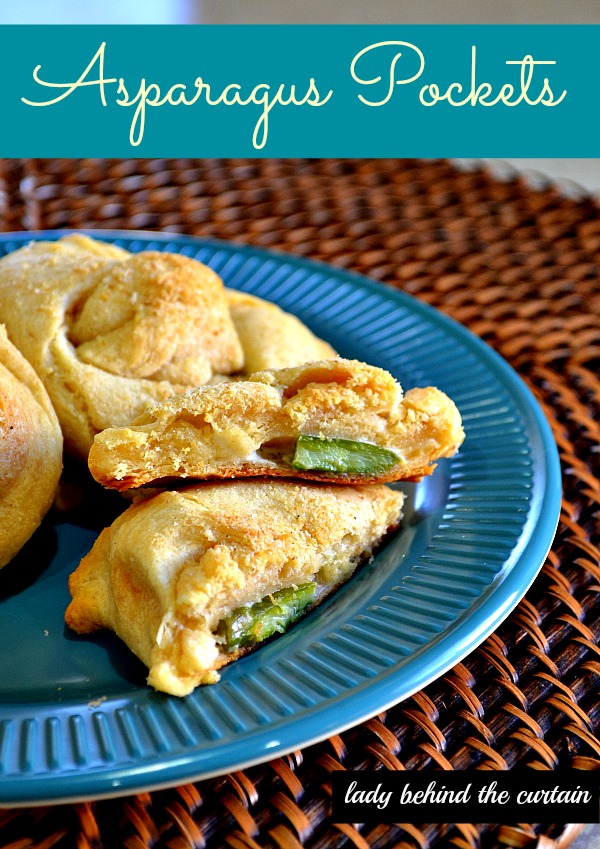 I SHARED THIS IDEA/RECIPE AT THESE PARTIES