Basic Butter Frosting Five Ways
Basic Butter Frosting Five Ways |  Add different ingredients to this basic frosting recipe and create new flavors. Make my Vanilla Cupcakes and change up the flavor just by adding one of these creamy delicious frosting's.  Perfect for birthday parties, summer parties, baby showers, bridal showers or any celebration!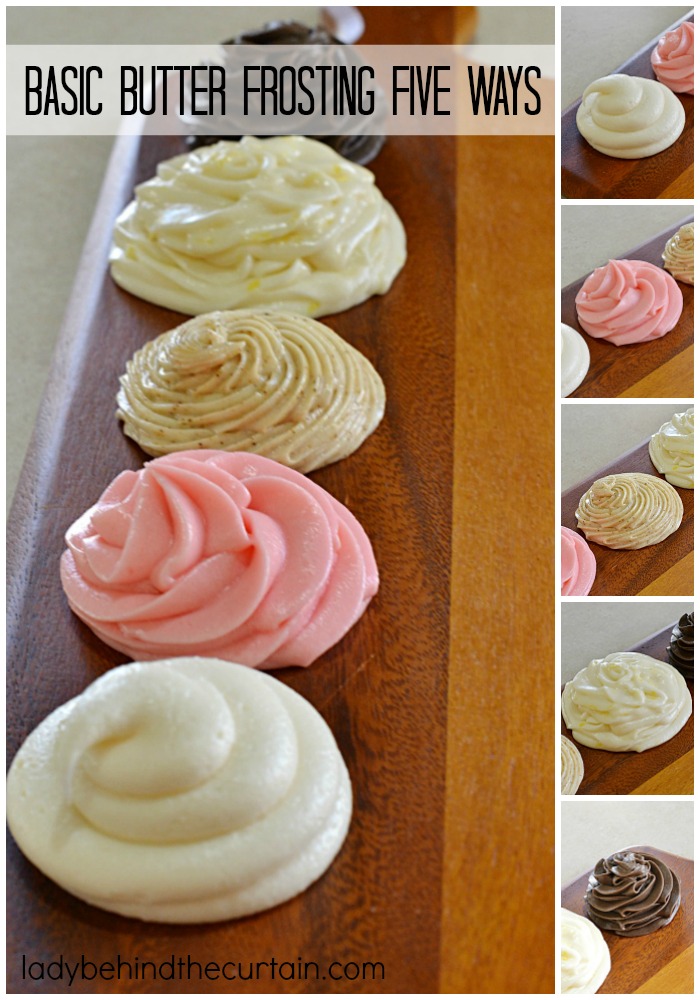 I'll show you how easy it is to take a basic butter frosting recipe and turn it into Citrus Butter Frosting, Chocolate Butter Frosting, Coffee Butter Frosting and Peppermint Butter Frosting.  If you lost count that's FIVE different frosting recipes including the Basic Butter Frosting!  So…..let's get started!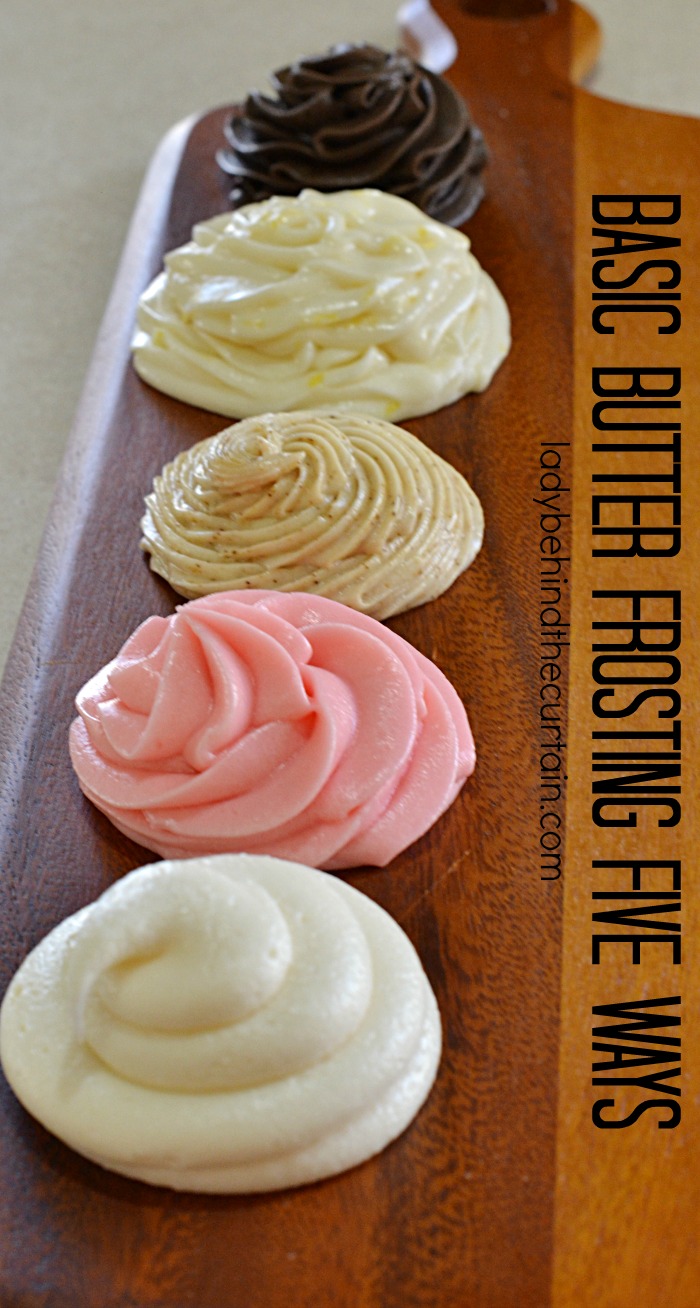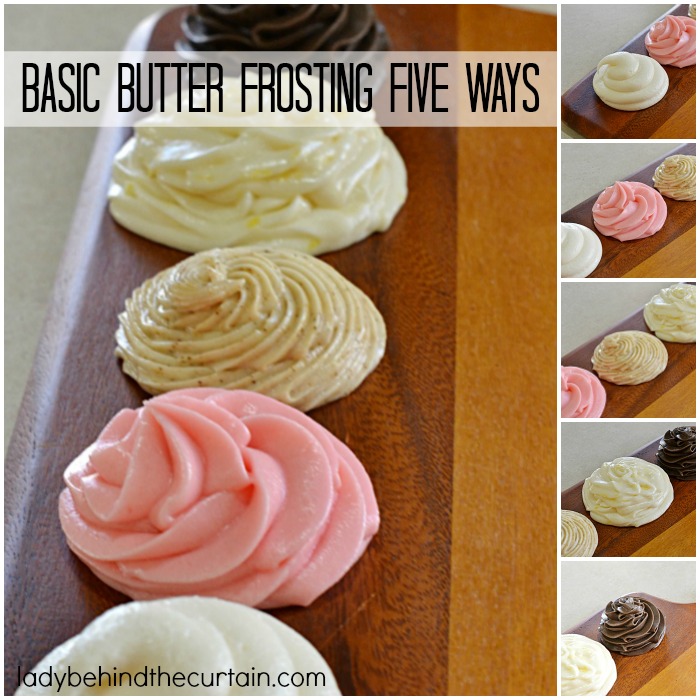 MORE FROSTING RECIPES

BAKERY WHITE FROSTING  2.  CHOCOLATE TOFFEE CHIP FROSTING  3. EGGNOG FROSTING