Make this Blueberry Cobbler any time of the year by using frozen blueberries.  You can use fresh blueberries when they are in season but why wait?  I love taking this Blueberry Cobbler to our church socials.  It feeds a lot of people and is a real crowd pleaser!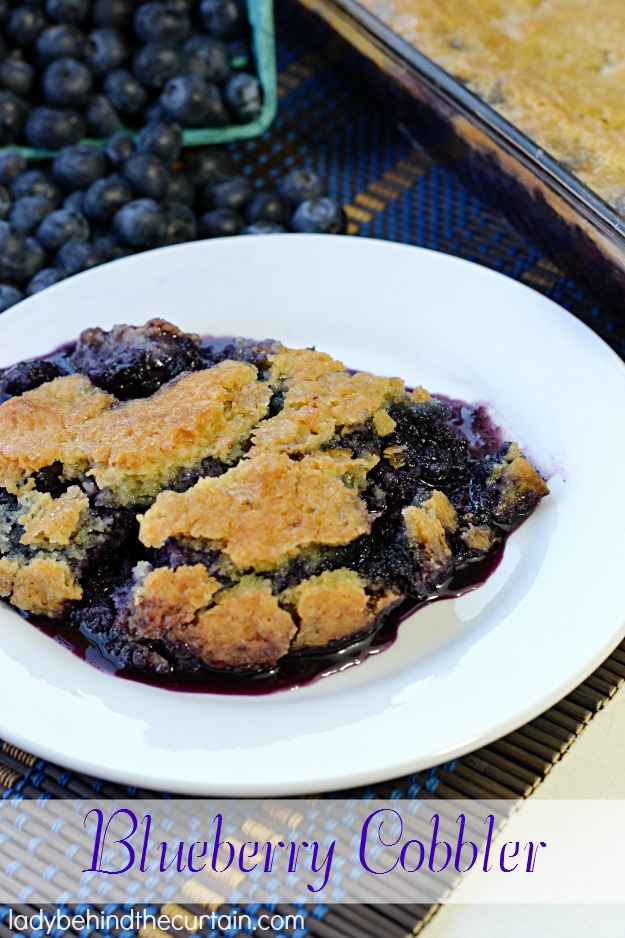 The crust to this cobbler is not your typical crust.  It's more like a sugar cookie.  Make sure you serve some whipped cream or vanilla ice with this sweet satisfying dessert!  Do you love blueberries as much as I do?  I would love to hear your favorite way to eat blueberries.  ♥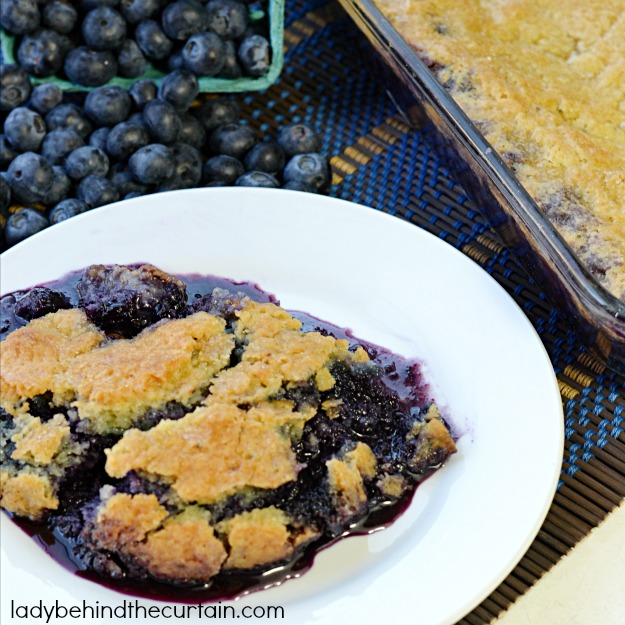 For tons of blueberry recipes follow my BLUEBERRY Pinterst board!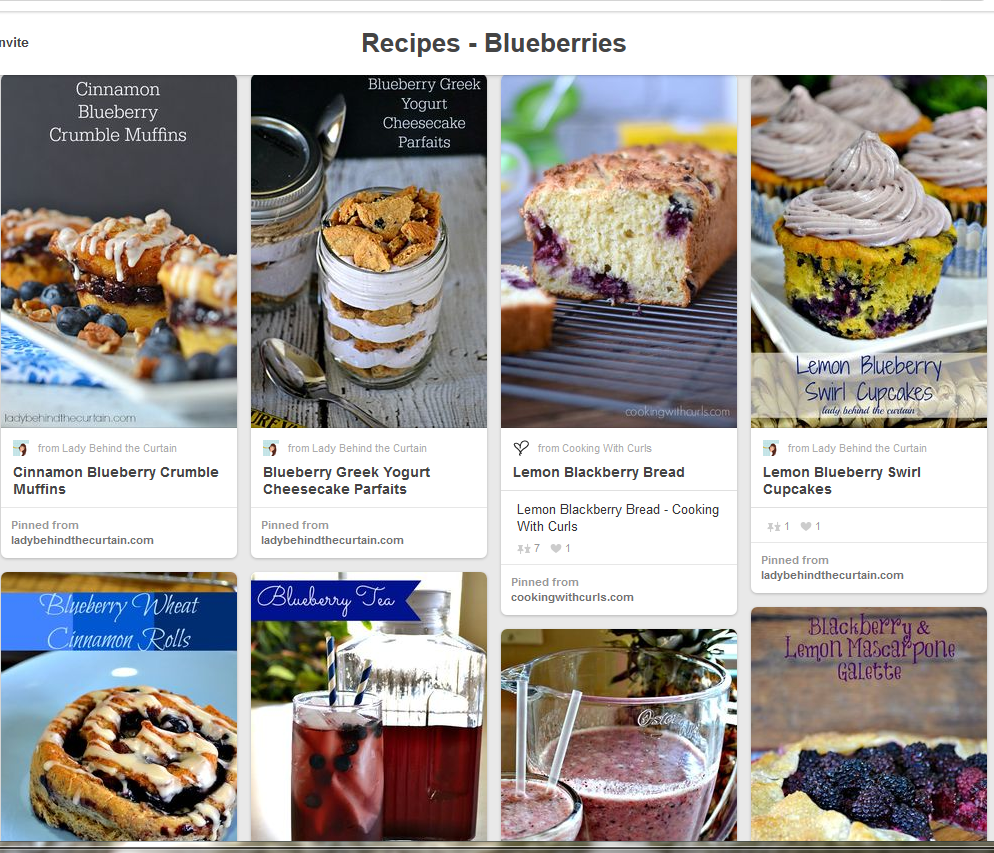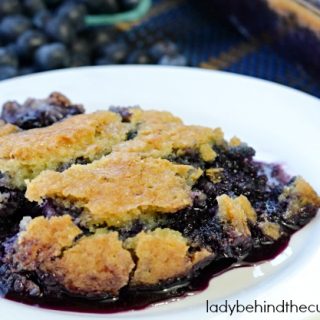 Blueberry Cobbler
Total Time:
1 hour
10 minutes
Ingredients
For the Blueberry Filling:
6 cups fresh or frozen blueberries
1 cup granulated sugar
3 tablespoons water
For the Crust:
3/4 cup butter, softened
1 1/2 cups granulated sugar
3 large eggs
1 teaspoon vanilla extract
1 1/2 cups all-purpose flour
1 teaspoon baking powder
1/2 teaspoon salt
1/4 cup butter, melted
3 tablespoons turbino sugar or granulated sugar
Instructions
For the Blueberry Filling:
Preheat oven to 350 degrees.
Spray a 9x13-inch baking dish with non stick cooking spray.
Add berries to the prepared baking dish.
In a small sauce pan, bring sugar and water to a boil; cook and stir until sugar dissolves.
Pour hot sugar mixture over berries in baking dish.
For the Crust:
In a large mixing bowl cream together the butter and sugar until light and fluffy.
Add the eggs and vanilla; beat until combined.
In a small bowl combine the flour, baking powder and salt; add to creamed mixture and combine.
Spread over berry mixture; sprinkle with sugar.
Drizzle with melted butter and turbino or granulated sugar.
Bake 40 to 45 minutes or until golden brown and bubbly.
Serve warm with whipped cream or vanilla ice cream.
MORE BLUEBERRY RECIPES
1. BISCUIT BEIGNETS  2. BLUEBERRY CHEESECAKE ICE CREAM  3. BLUEBERRY TEA