Blueberry Cream Cheese Frosting Recipe
Blueberry Cream Cheese Frosting Recipe | This creamy frosting has a couple unexpected ingredients that really set this frosting above all others. It has a hint of blueberry which allows the cream cheese flavor to also come through. But don't misunderstand me one bite of this creamy frosting and you immediately know it's blueberry!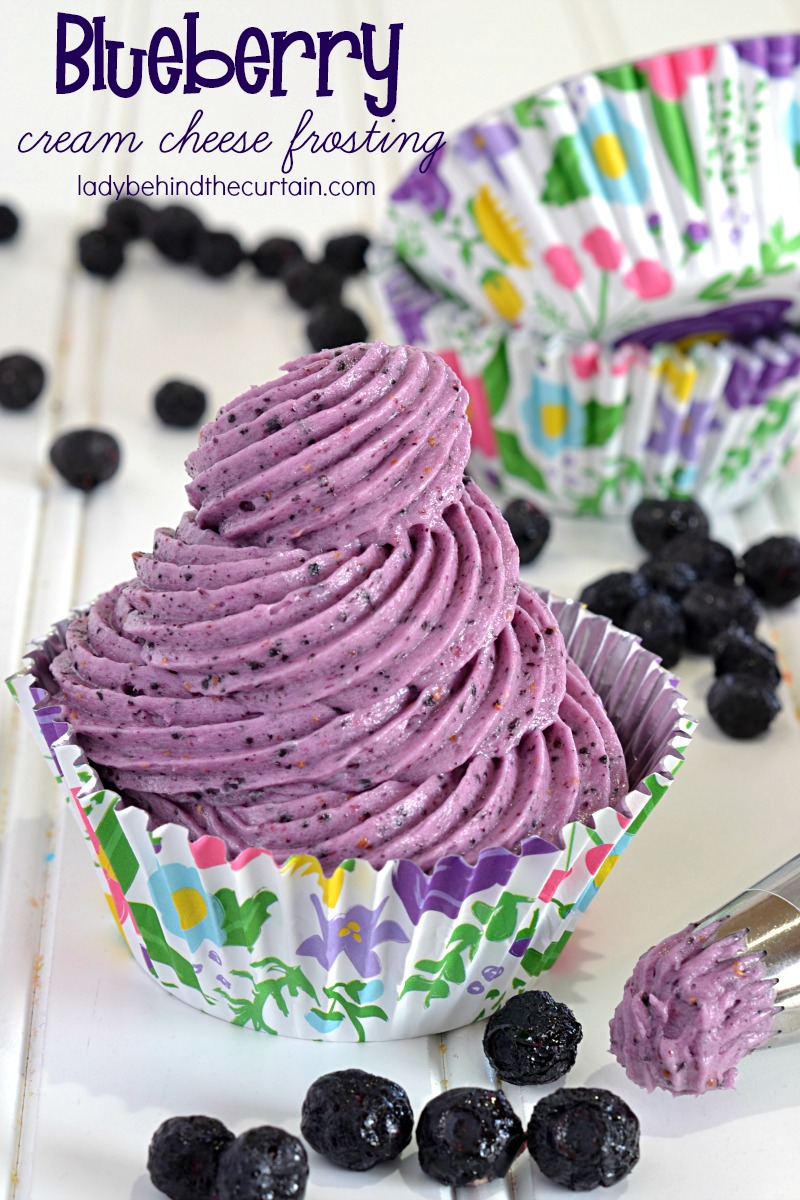 Add a swirl of this delicious Blueberry Cream Cheese Frosting to lemon cupcakes and you have created the perfect Spring or Summer cupcake!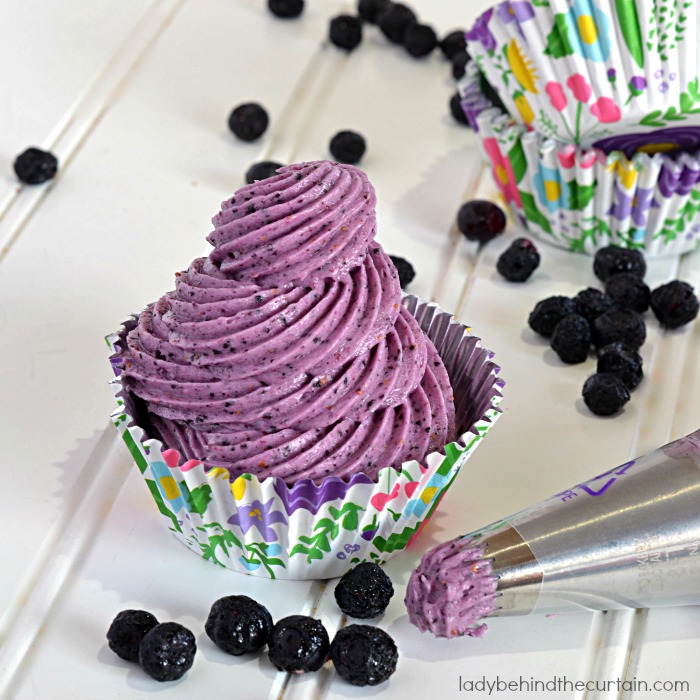 You may be wondering how I achieved such a delicious looking color or think I had to use a lot of food coloring. NOPE! No food coloring. I've discovered a new way of making my frosting, and that's by using freeze dried fruit! Not to be confused with dried fruit. Here's what I did…..Simply pour the freeze dried fruit in a blender and blend until the fruit is in powder form.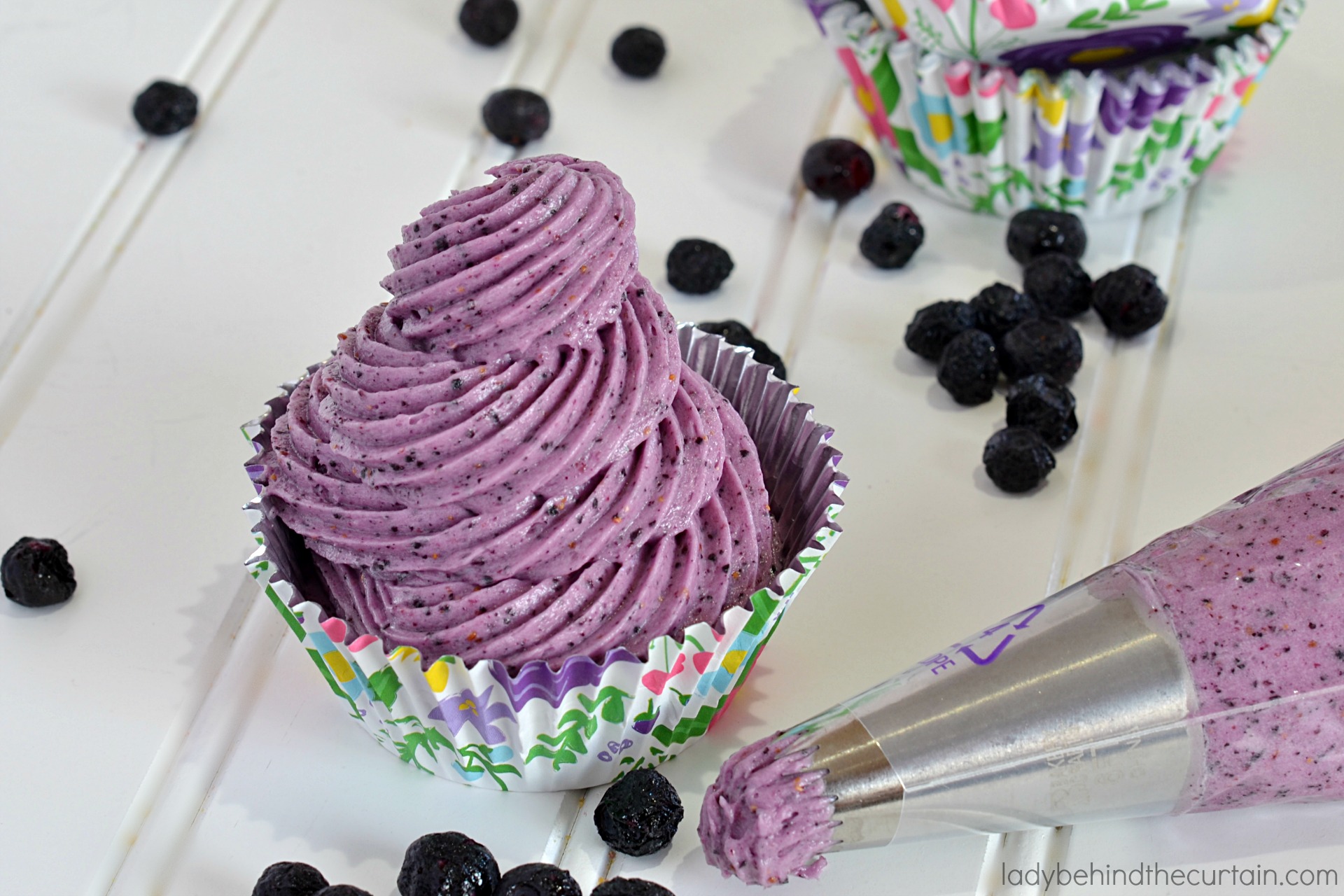 Since blueberries have a mild flavor I felt the frosting needed another blueberry boost. That came in the form of blueberry flavor. I used LorAnn. They have an amazing selection of flavors and oils. You can order your bottle here—->>>>BLUEBERRY FLAVOR

MORE CREAM CHEESE FROSTING RECIPES

TART RASPBERRY CREAM CHEESE FROSTING 2. THE ULTIMATE DARK CHOCOLATE CREAM CHEESE FROSTING 3. WHITE CHOCOLATE CREAM CHEESE FROSTING
NEVER MISS A POST!
Sign up for my newsletter and receive my recipes in your inbox. Easy to see anytime and saved for safe keeping. Click Here and sign up today! —->>>>CURTAIN CALL NEWSLETTER