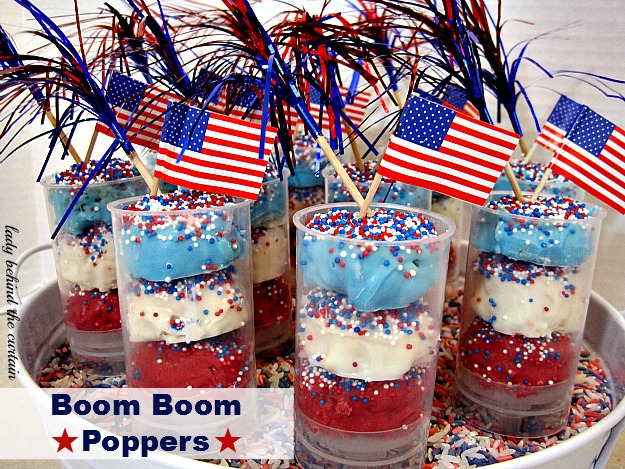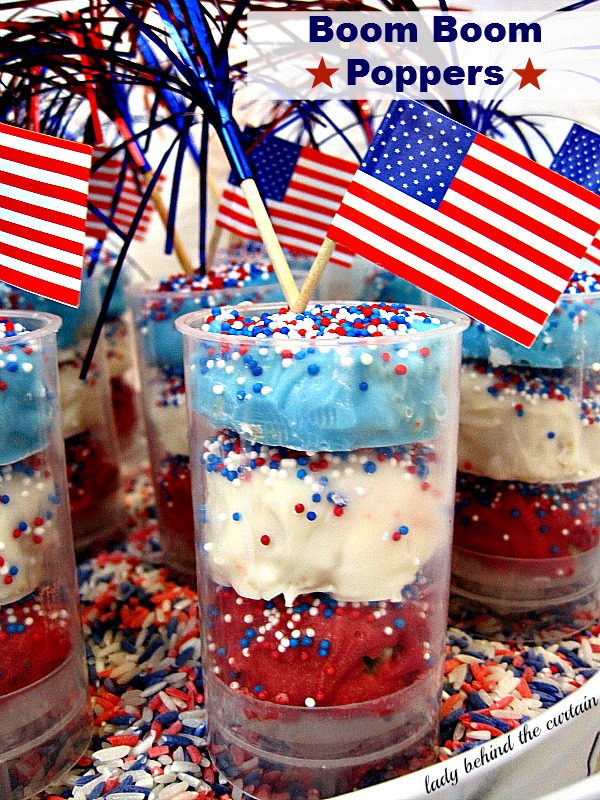 Here is an easy treat for EVERYONE to enjoy!  RICE KRISPY TREATS cut into circles, drizzled with candy melts and sprinkles help this everyday snack become a FUN PARTY DESSERT!
Boom, Boom Popper (makes 20)
Ingredients
1 rice krispy treats recipe
red, white, and blue candy melts
sprinkles
push up pops
decorative items
Directions
Make the rice krispy treats as directed on the package.  Place treats into 2  shallow baking pans.  (sheet pan with sides) Once the treats are pressed into the pan find something a little smaller then the push up pop. HINT:  When the treats are coated with the candy melts it adds to the size so you need to start out smaller then you think. Cut out circles.  Once your circles are cut, melt your candy ONE color at a time.  For instance do all the red circles first then move on to the next color.  After the circle is covered and still wet sprinkle with sprinkles and place on rack to drip any excess candy.  When the tray is full transfer treats to a cookie sheet lined with wax paper and place in refrigerator to continue hardening.  Then stack your colors into the push up pops and decorate!  This is a LBC original!