These Brad's Ranch Beans are super easy to make, creamy and full of smokey flavor.  Last spring I went to Pismo Beach on the California coast.  Growing up in the San Joaquin Valley Pismo Beach is a place I've visited many times.  This time I had lunch at a restaurant right next to the Pismo Pier.  Brad's Seafood Restaurant.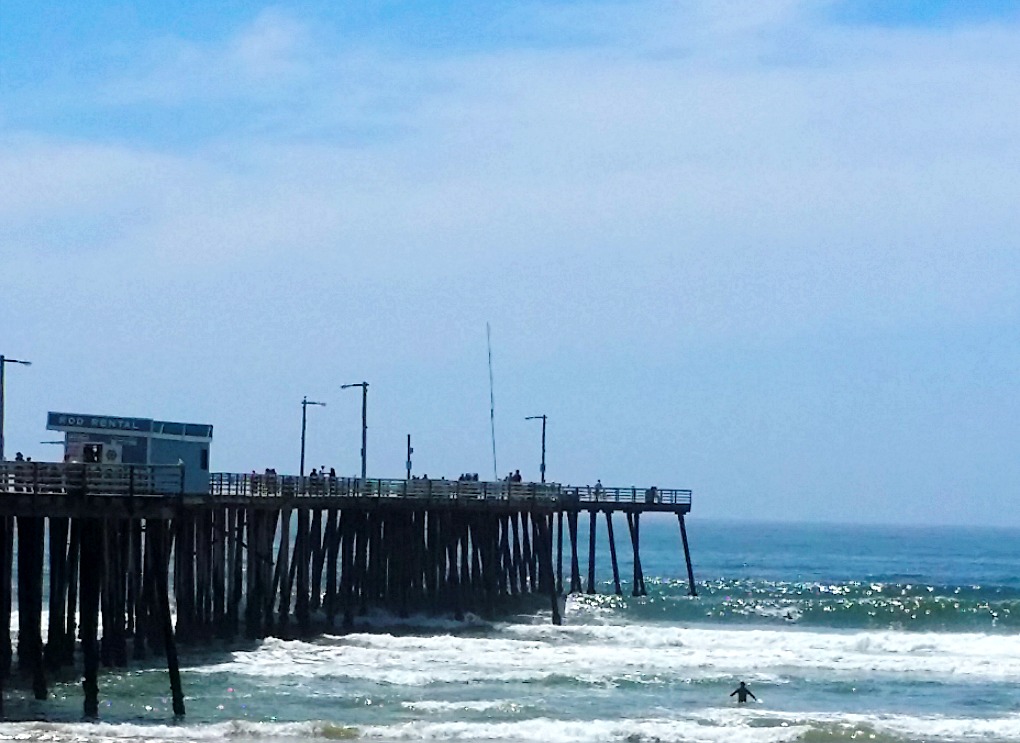 While having lunch (I actually visited once for dinner too) my sister urged me to try her beans.  So, being the nice sister that I am…I did!  They were delicious.   Creamy and full of flavor.  So I did what any respectful food blogger would do and asked for the recipe.  I was told the beans only had three ingredients.  I didn't get the recipe but the ingredients and that is how this Brad's Ranch Beans recipe was born.  By the way if you happen to visit Brad's I also highly recommend the fish and chips.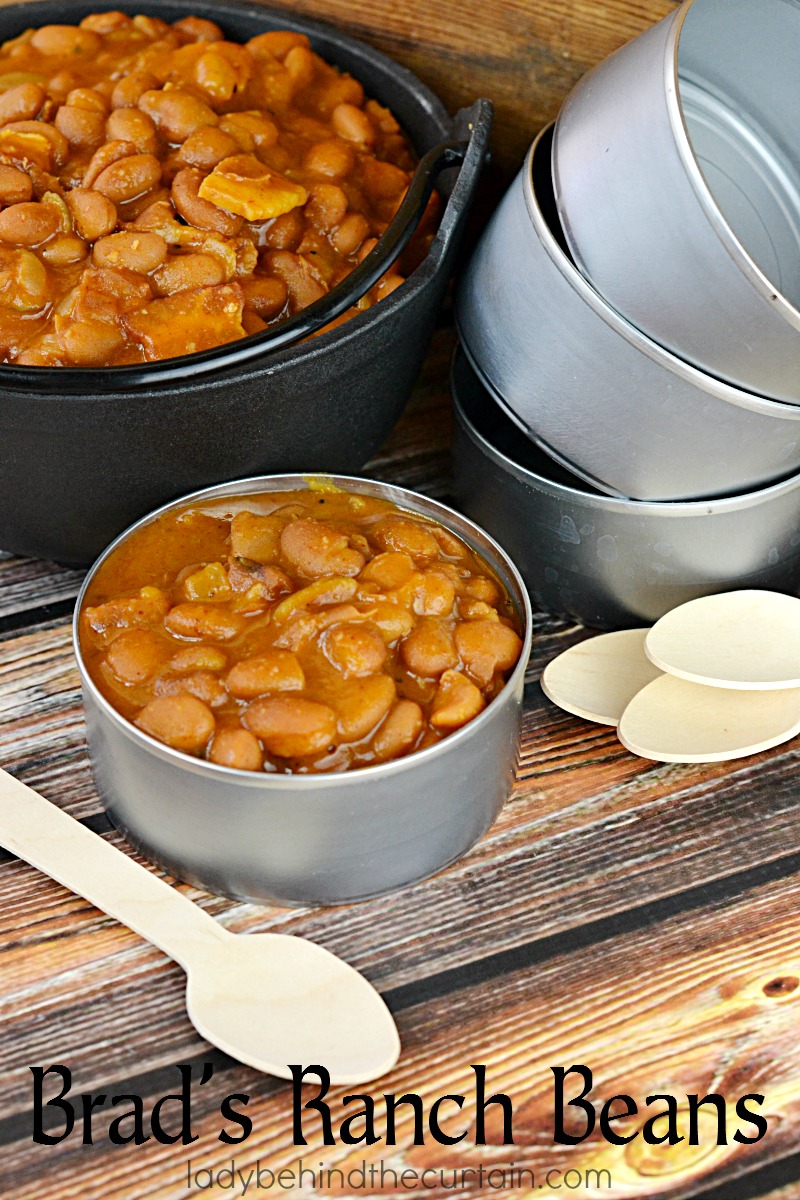 Serve your beans in used cans!  Perfect for camping or a backyard barbecue.  I love how it adds a little rustic touch.  These beans would be awesome in a cast iron pot cooked on a campfire.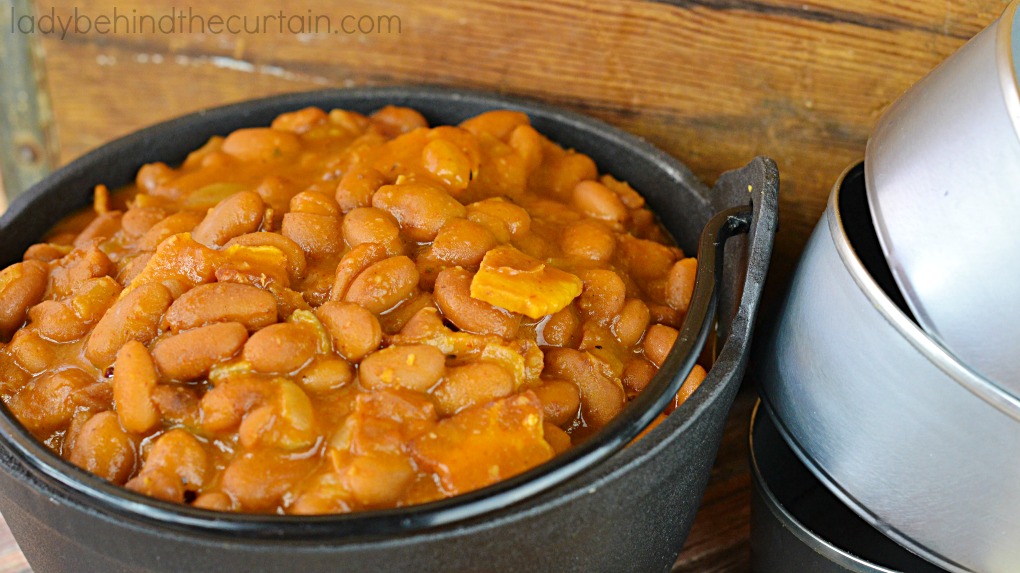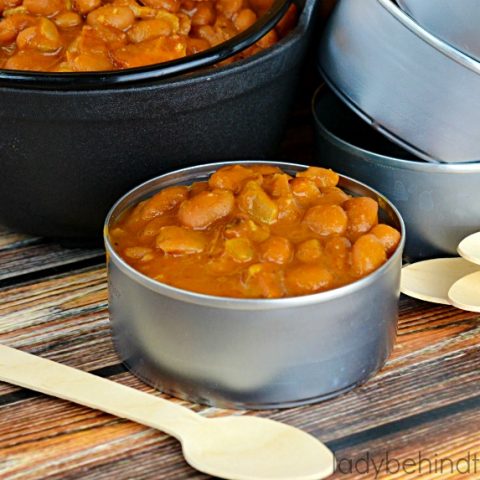 Brad's Ranch Beans
Ingredients
3 thick cut slices bacon, cut into pieces
1 cup onion, chopped
3 (15 ounce) cans ranch style beans
Instructions
Place bacon in medium saucepan.
Cook bacon until almost crisp, add onion and continue cooking until onion is almost brown.
Turn down heat to medium low; add beans, stir, bring to a boil and simmer 15 minutes.
MORE IN THE BACKYARD RECIPES
1. GRILLED CHILI GARLIC TRI TIP  2. BABY FOOD JAR S'MORES  3. BEEF STEW CAMPFIRE LEFTOVERS