Breakfast Anytime at Dunkin' Donuts®
This is a sponsored conversation written by me on behalf of Dunkin' Donuts®.  The opinions and text are all mine.
Breakfast Anytime at Dunkin' Donuts® | I recently was running around doing errands you know…..before the grand kids (or in your case it may be kids) got out of school.   When I finally took a break and looked at my watch it was 1pm and I hadn't eaten a thing all day!  I know you're reading this and saying oh my gosh I'M NOT THE ONLY ONE!  That's right…..I totally missed breakfast!  So….I decided to pop into Dunkin' Donuts®, starving and ready to eat something good.  I was super happy to see on the menu that they had brought back the Sweet Black Pepper Bacon Sandwich and that it is served ALL DAY!  SCORE!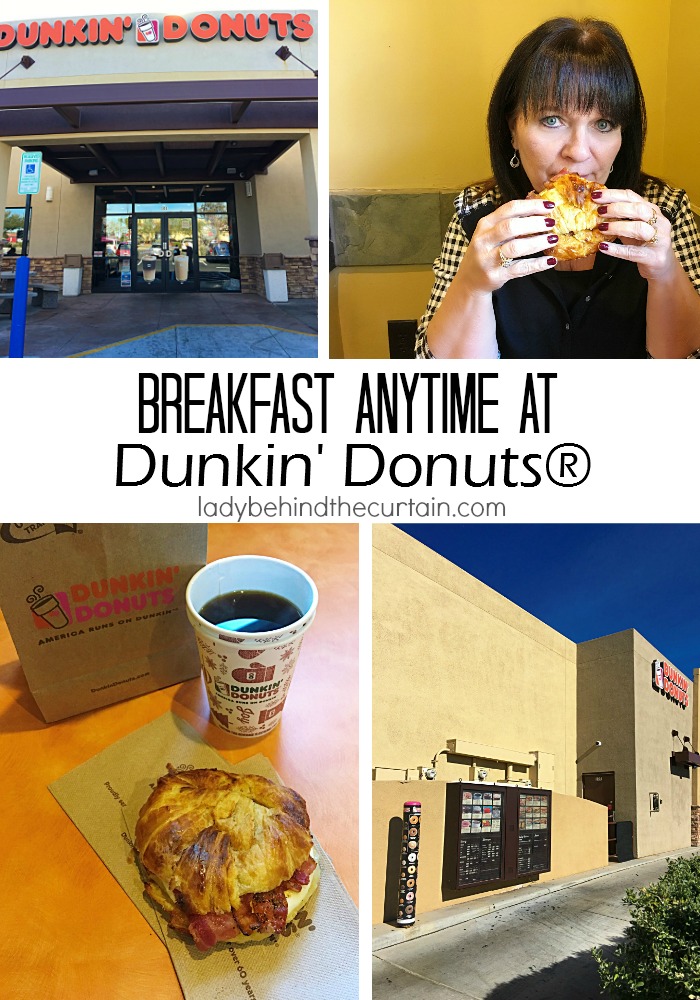 You can't go wrong with layers of egg, cheese and oh….the bacon….coated in brown sugar and black pepper.  All this yumminess is served on a croissant.  I totally dove right in to that and got a donut for the road!  I love that Dunkin' Donuts® is always switching up the menu and takes my needs into consideration.  Their food is not only tasty but is also affordable.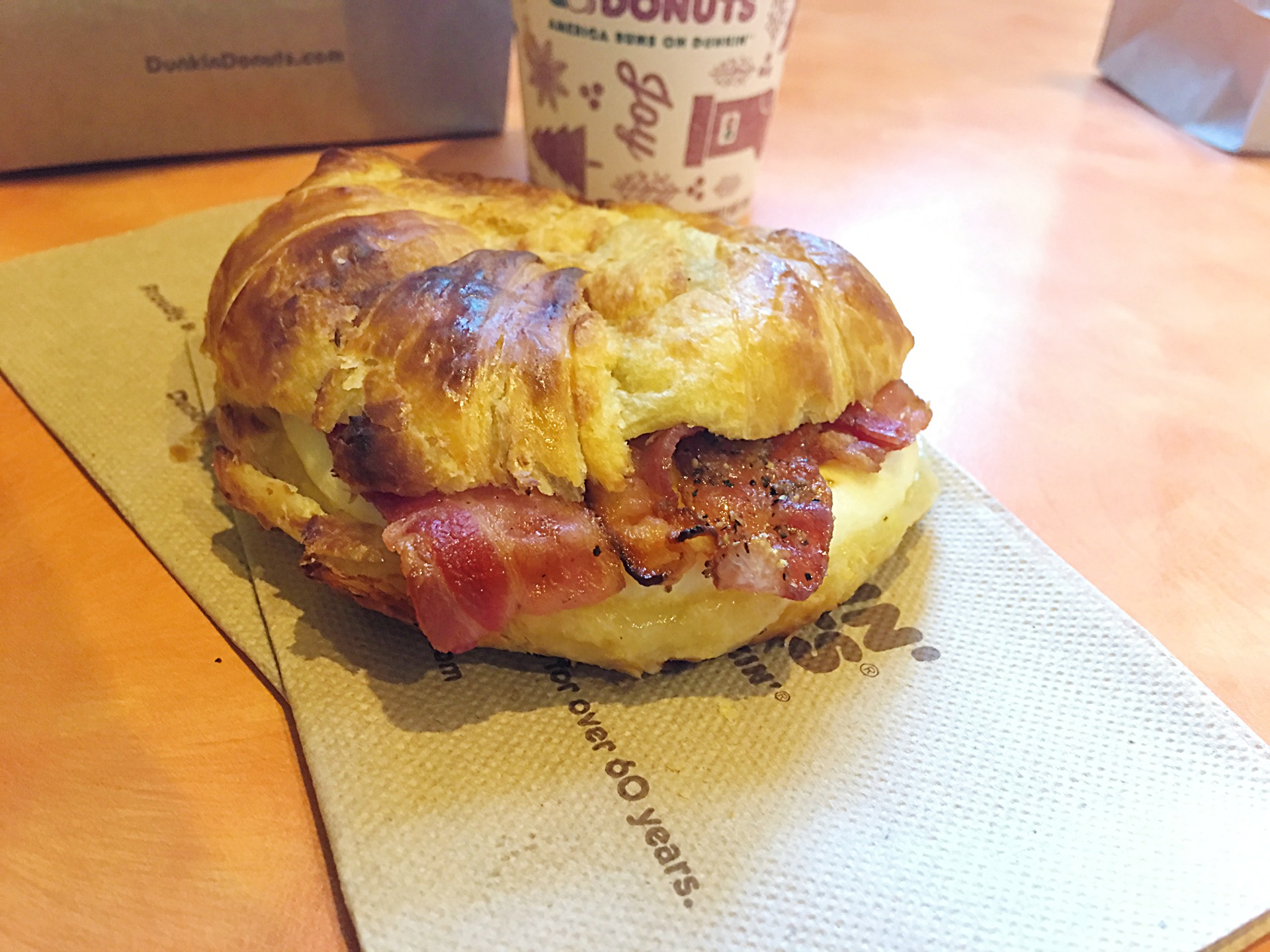 We live in a 24/7 world.  We are used to getting what we want when we want it…..and that's breakfast!  Dunkin' Donuts® is a great destination for on the go people who want a quick bite or meal any time of day.  BREAKFAST IS NOT JUST FOR BREAKFAST ANYMORE.  I also love the fact that Dunkin' Donuts® realizes that not all of us are on a traditional clock.  You know… breakfast at 8am, lunch at 12pm and dinner at 6pm.  That's why they continue to create menu options that provide delicious choices we can enjoy anywhere at any time of day.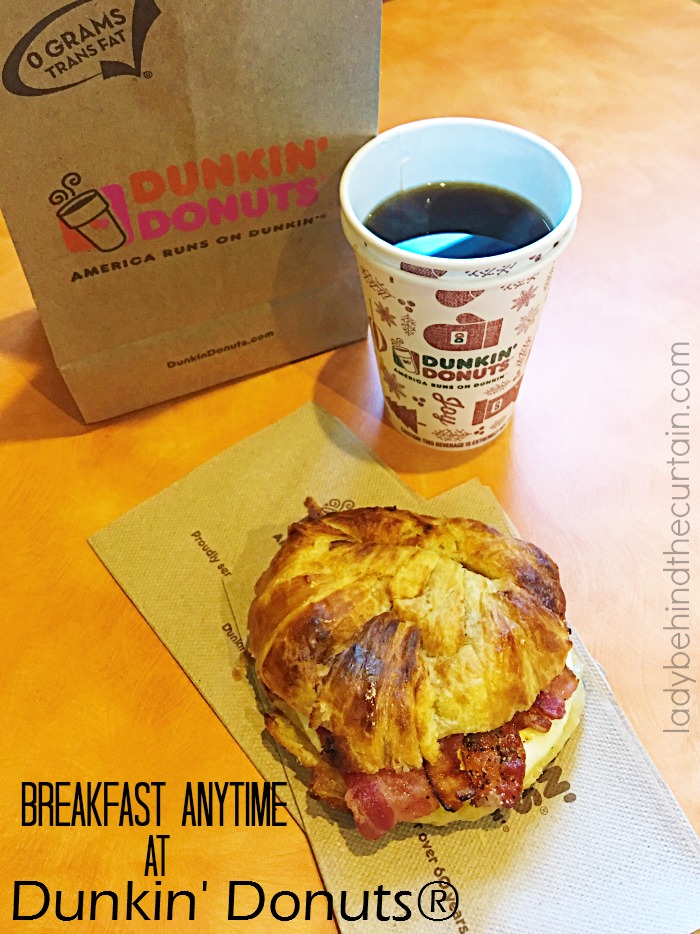 Also….let's hear a cheer for DRIVE THRU!  One thing we can all agree on, drive thru is a life-saver.  I know…we've all been there.  It's been one of "those" days when the last thing you want to do is let your grand kids or kids loose on the patrons of Dunkin' Donuts®.  It could be a simple as you have sleeping children in the car or you want to avoid being seen in public.  Let's just say I have driven and few extra miles just so I could stay in my car and yet still enjoy the tasty food from Dunkin' Donuts®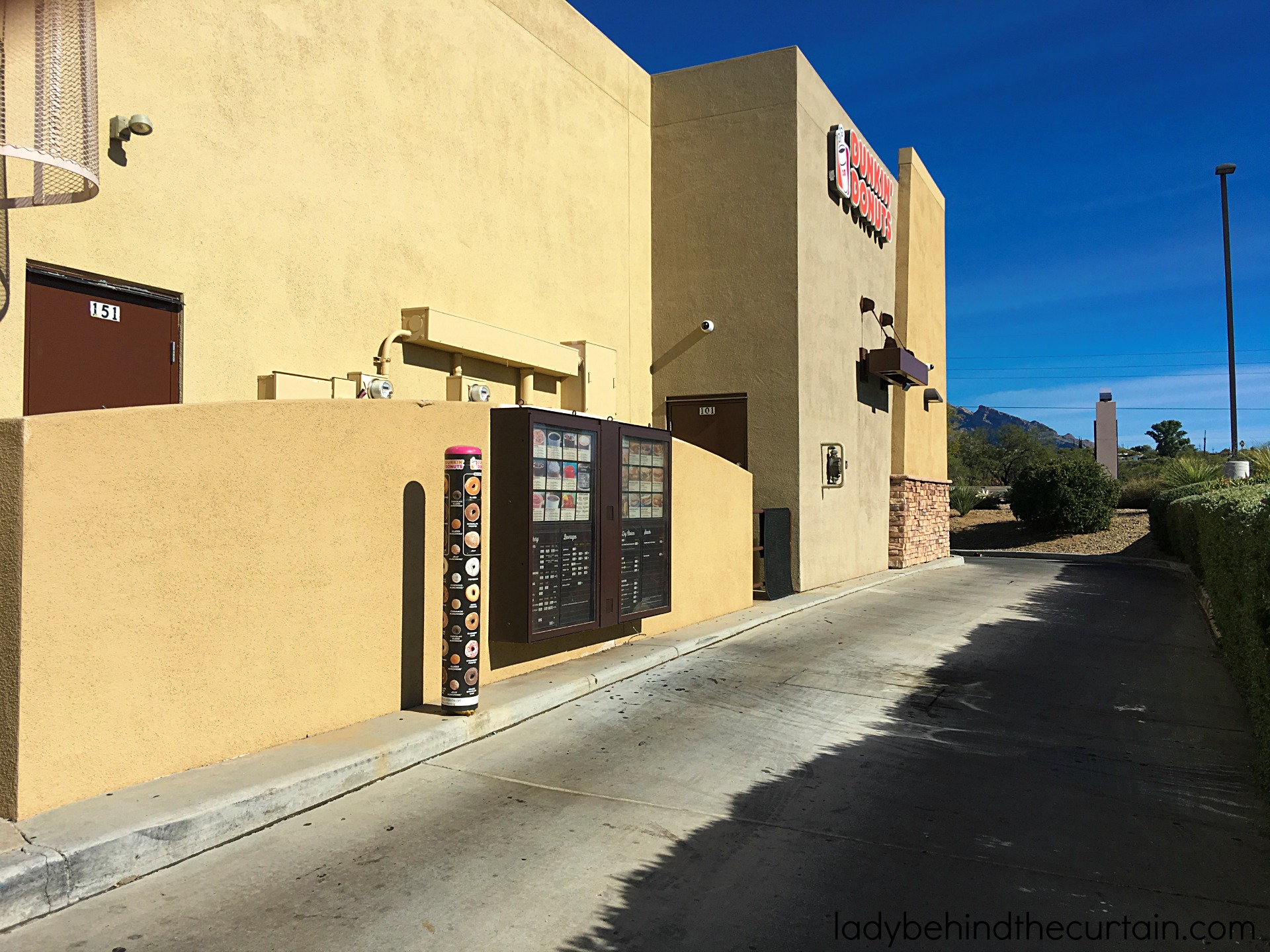 So…take a break my friend and enjoy.