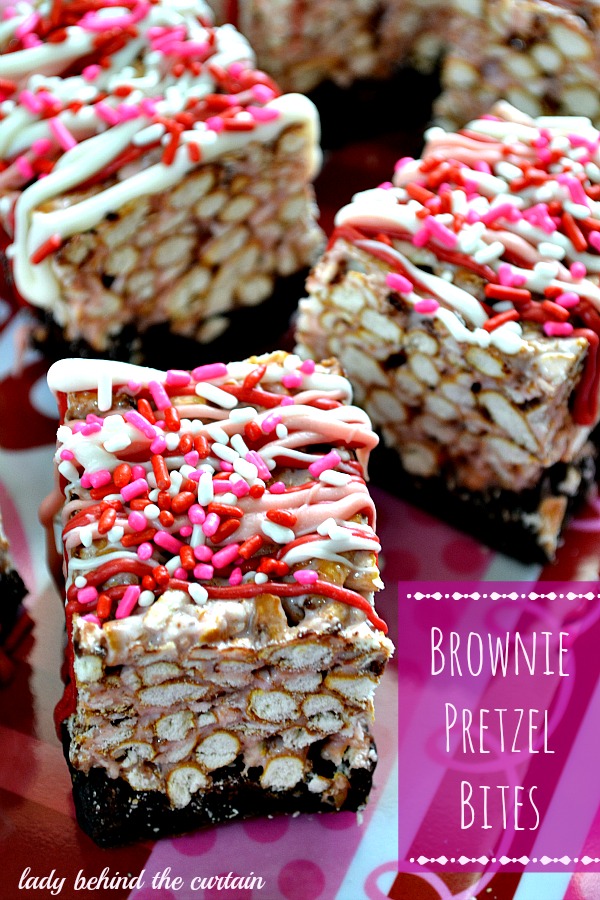 I love the combination of the decadent chewy chocolate brownies with the chewy pretzel topping and then at the end you get a hint of salt from the pretzels.  PERFECT for a bake sale!  Cut them in small pieces and serve them in mini cupcake liners.
Brownie Pretzel Bites Recipe
Ingredients
1 boxed brownie mix plus ingredients  on the box to prepare them
5 cups pretzels, crushed
1 bag of strawberry or regular marshmallows
1 jar marshmallow fluff
3 tablespoons butter
assorted candy melts (optional)
sprinkles (optional)
Directions
Line 2– 9×9 or 8×8 (which ever you have) with foil and let the foil hang over the sides to make it easy to lift.
Prepare and bake the brownie mix according to the box directions.
While brownies are baking prepare the pretzel mixture.
Crush pretzels.
Melt butter, add marshmallows and marshmallow fluff.  Constantly stirring until the marshmallows are melted.   Once the marshmallows are melted add the crushed pretzels.  Stir until well combined , pour into your foil lined pan and press to compact the pretzel mixture.  Set aside to cool while the brownies continue to bake.
When the brownies are out of the oven and still hot, take the pretzel mixture out of its pan; remove the foil and place on top of the HOT brownies.  Press down with your hands and put weights on top.  Use the pan the pretzel mixture was in and fill with heavy objects.  Leave the weights on until the brownies have cooled completely.  When completely cooled take out of pan, remove the foil.  The brownies and the pretzel mixture have become one and should stay together.  Cut into pieces.  This is a rich dessert.  Decorate with candy melts and sprinkles if desired.  This is a LBC original!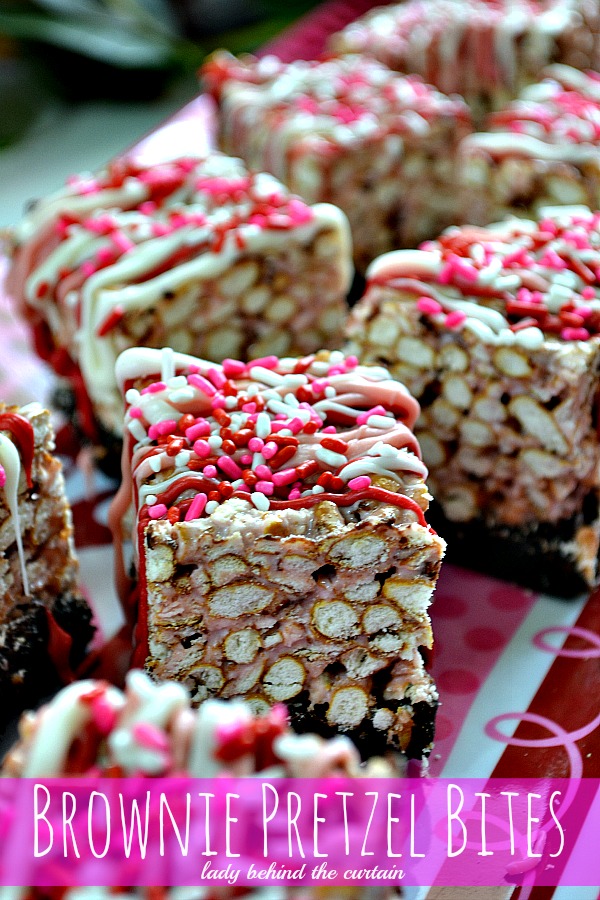 THIS RECIPE WAS FEATURED ON THESE WEBSITES
MORE VALENTINE TREATS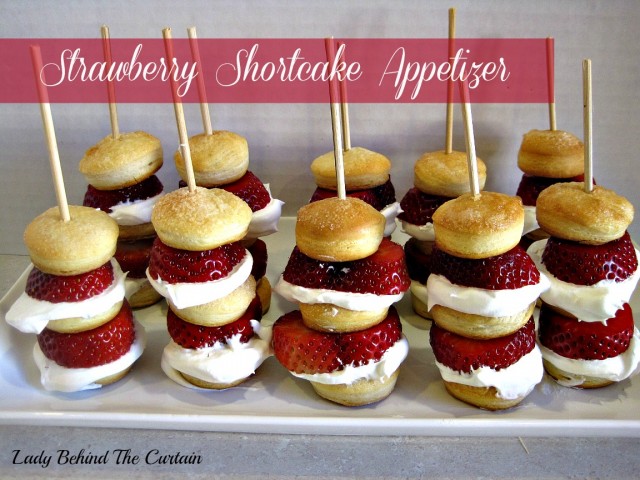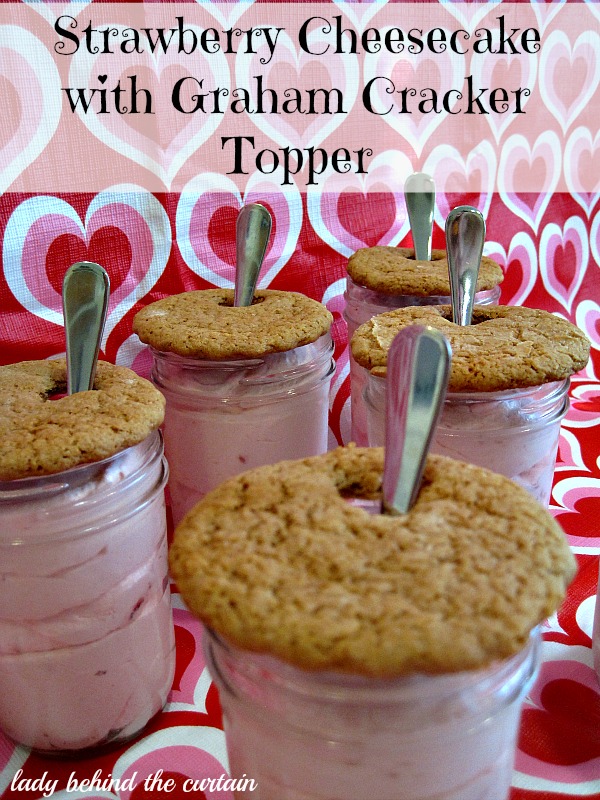 I SHARED THIS IDEA/RECIPE AT THESE PARTIES