Patriotic Bubble Gum Pops and Game Idea
I'm lovin' these Bubble Gum Pops. Hand these pops out right before the fireworks begin to make your own popping! The pop of color the gum balls offers is awesome. Scroll down for a fun game idea. 🙂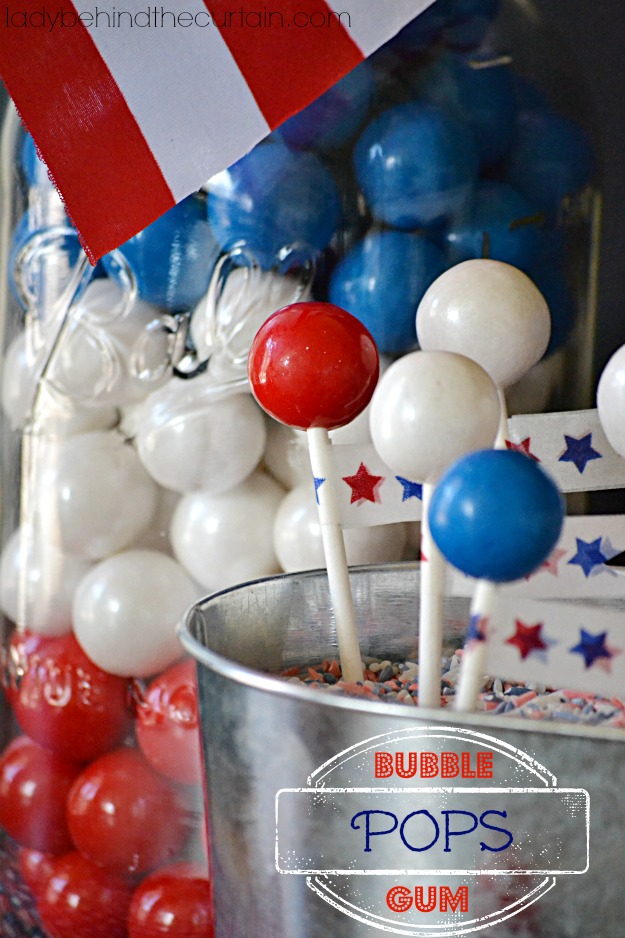 These Bubble Gum Pops make such a fun display that can be made in no time. I used gumballs from SweetWorks. You can get them in any size! SweetWorks also has every color of sixlets to create the BEST red, white and blue displays.
GAME
You can make a game out it. Using a marker, color the bottom of ONE sucker stick black. Whom ever chooses that Bubble Gum Pop wins a prize!
CHANGE TO MULTI COLORED GUM BALLS FOR A FUN CARNIVAL GAME!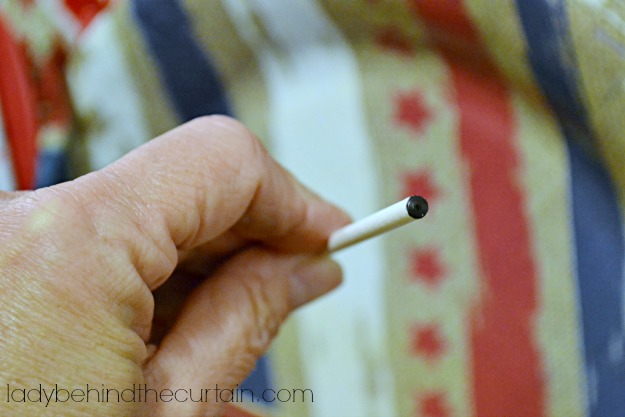 Bubble Gum Pops Supplies:
gumballs
4 1/2-inch sucker sticks
drill
drill bits 1/16 and 5/32
optional: Washi tape
Directions
Start with the 1/16 drill bit to make a starter hole.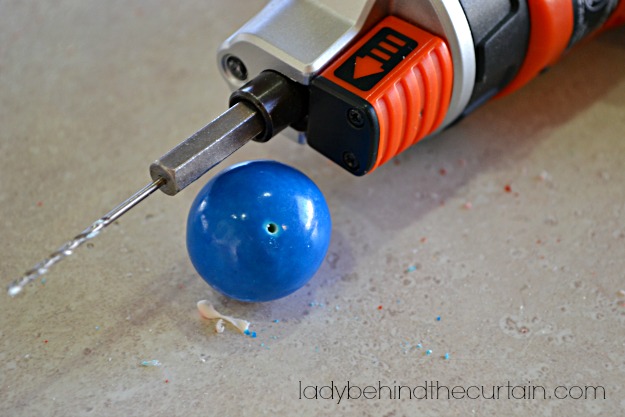 Use the 5/32 drill bit to finish the hole. NOTE: make sure to only drill through the top layer of the gumball and not completely through to the other side.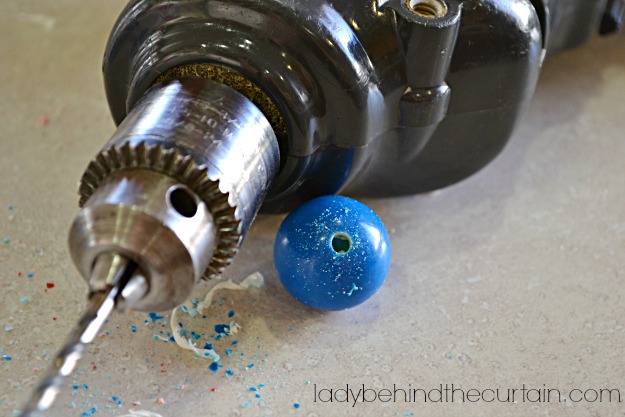 Press the stick into the gumball.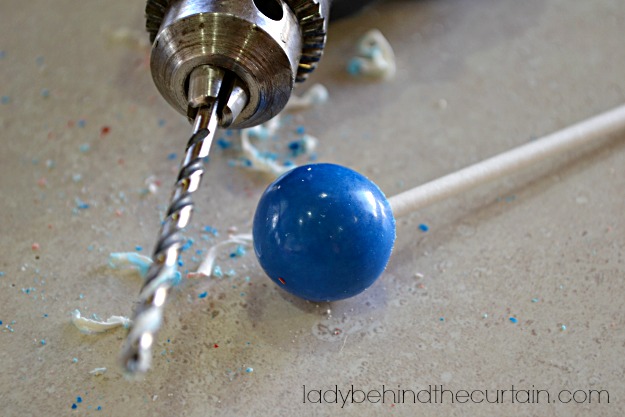 Optional: make a flag using Washi tape.