Bubbles for Boobs Lollipops
I received product from SweetWorks for this post.  All opinions are 100% mine.
Hand these fun Bubble for Boobs Lollipops out at the finish line!  Sale them at a fundraiser or add some to a gift basket for a friend.  These pops are so easy to make.  All you need are some Light Shimmer Pink Gumballs and Shimmer Hot Pink Gumballs from SweetWorks, lollipop sticks and optional pink ribbon sprinkles.  Don't forget to add my Bubbles for Boobs Tag (link below).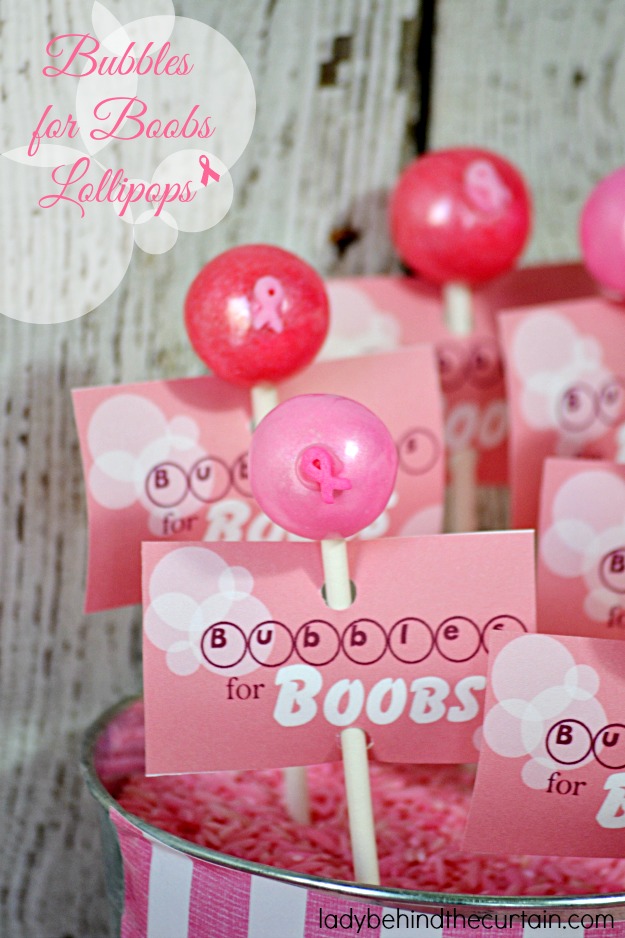 No recipe needed!  Just a few supplies and you are set!  Ready to make some fun pops?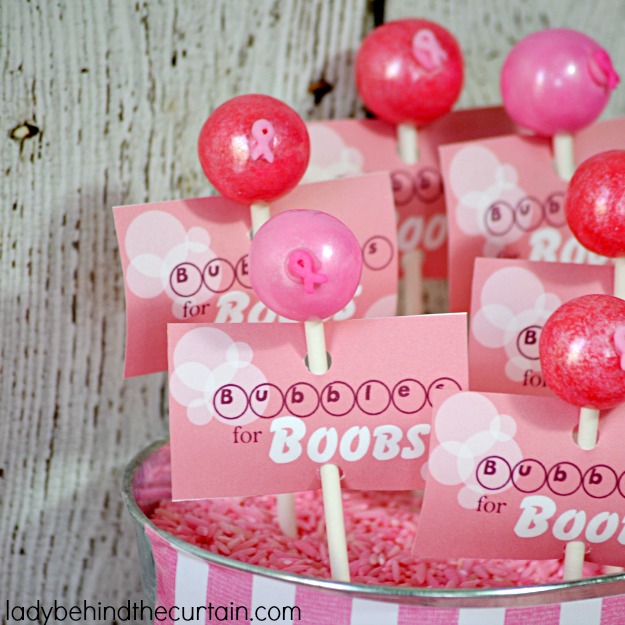 Bubbles for Boobs Lollipops:
Supplies
gumballs
4 1/2-inch sucker sticks
drill
drill bits 1/16 and 5/32
Bubbles for Boobs Lollipops Tag
Directions
Start with the 1/16 drill bit to make a starter hole.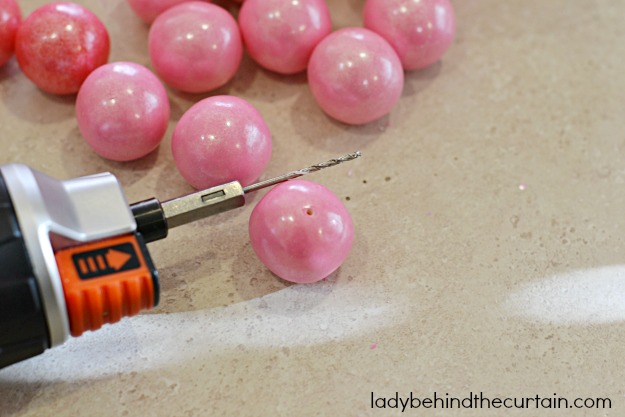 Use the 5/32 drill bit to finish the hole.  NOTE: make sure to only drill through the top layer of the gumball and not completely through to the other side.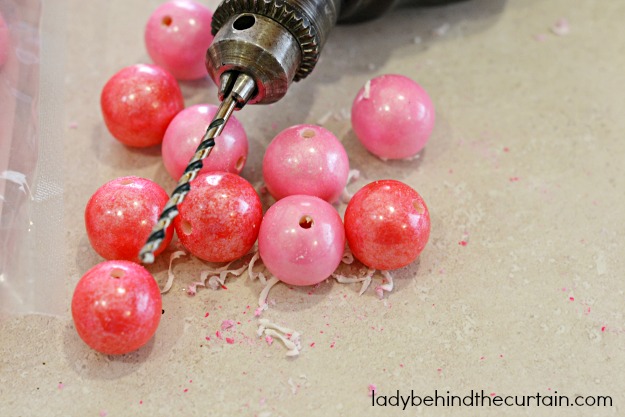 Press the stick into the gumball.
MORE BREAST CANCER AWARENESS IDEAS

1.  Breast Cancer Awareness Cherry Vanilla Cupcakes  2. Pretty in Pink Breast Cancer Awareness Popcorn  3. Bubbles for Boobs Lollipops  4. Save the Hooters Chocolate Suckers