How fun are these Buffet Pancake Dippers! With a hidden surprise. BACON!!! Who can resist Bacon Pancakes! When pouring syrup over my pancakes I always include the bacon. Come on admit it you do too. Now your guests can have a pancake and bacon all in one easy to eat dipper! In a pinch for time? Scroll down to see how you can have these delicious pancake sticks at your fingertips!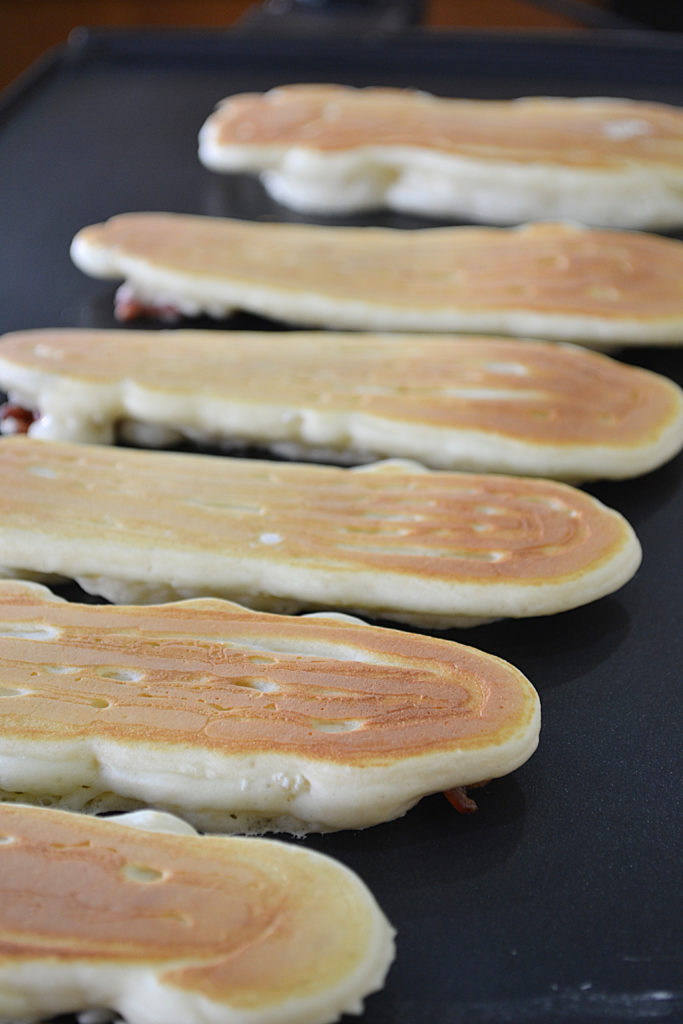 How to Make Buffet Pancake Dippers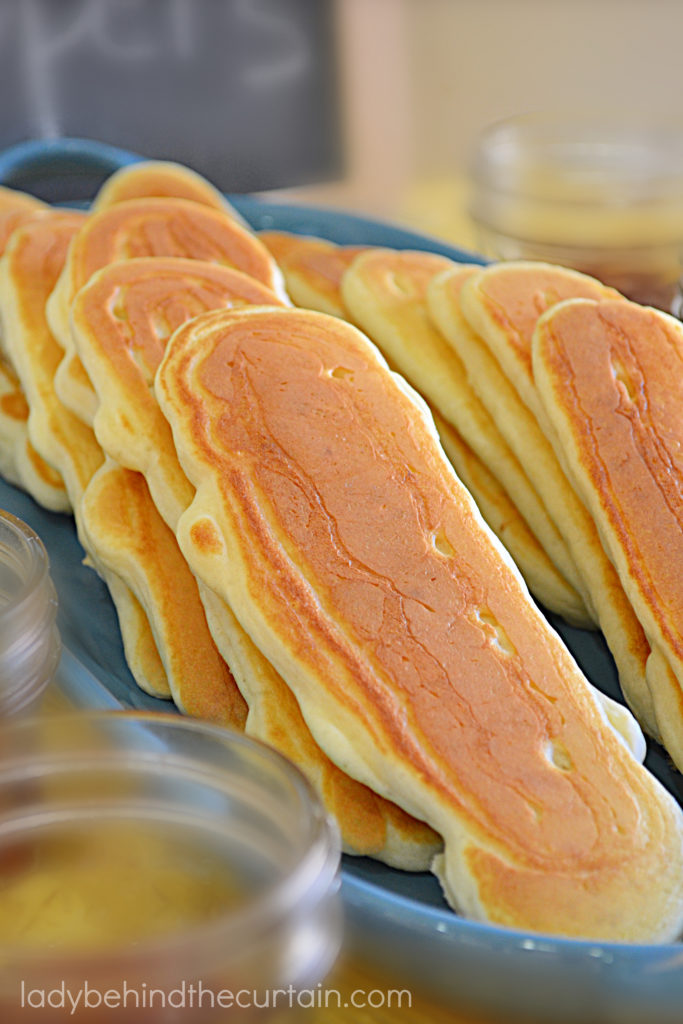 Ingredients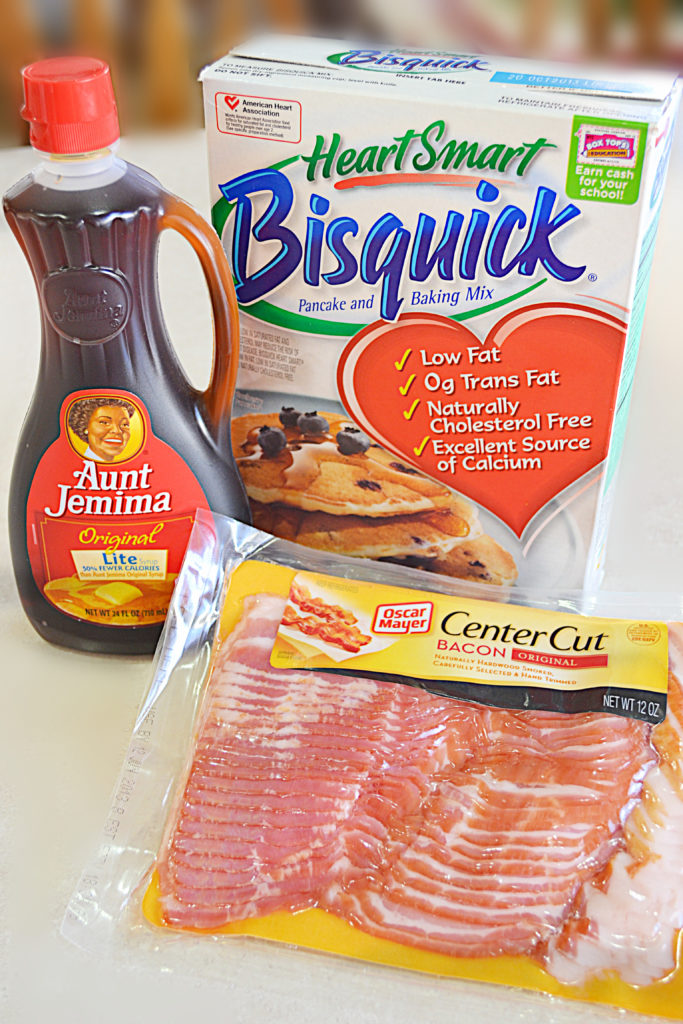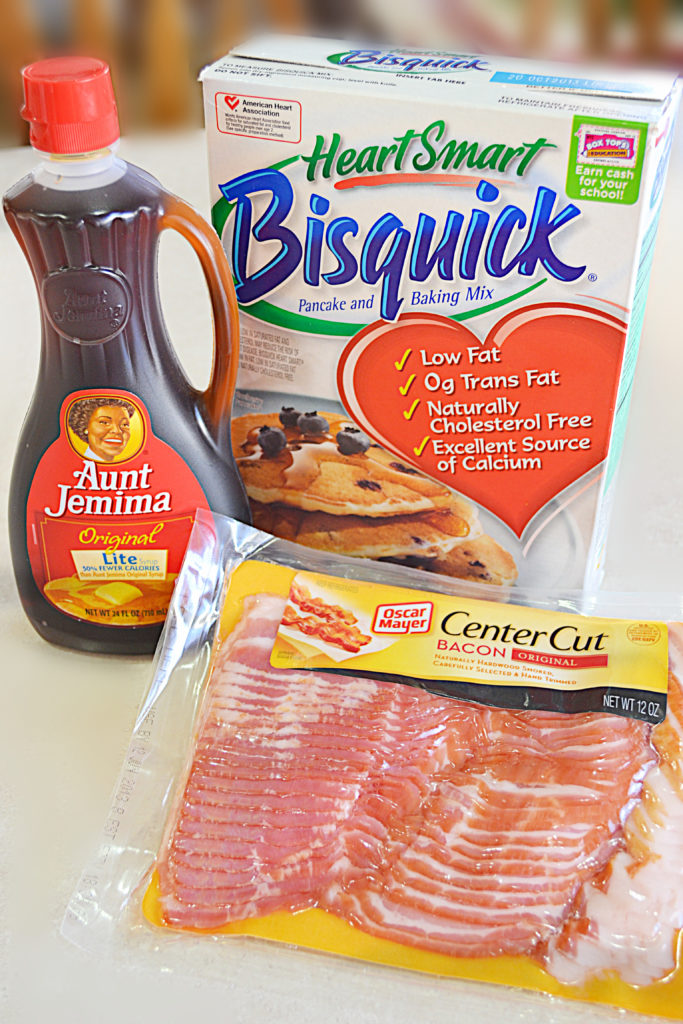 How to Freeze Pancake Dippers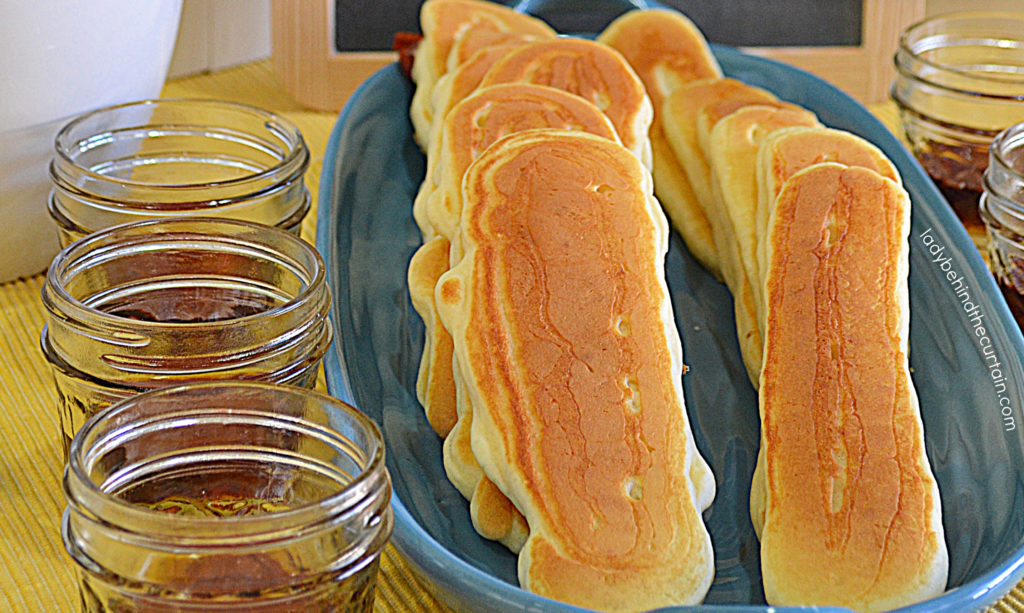 More on the Go Breakfast Ideas
HOW TO CREATE A BREAKFAST BUFFET WITH A VARIETY OF PANCAKE DIPPERS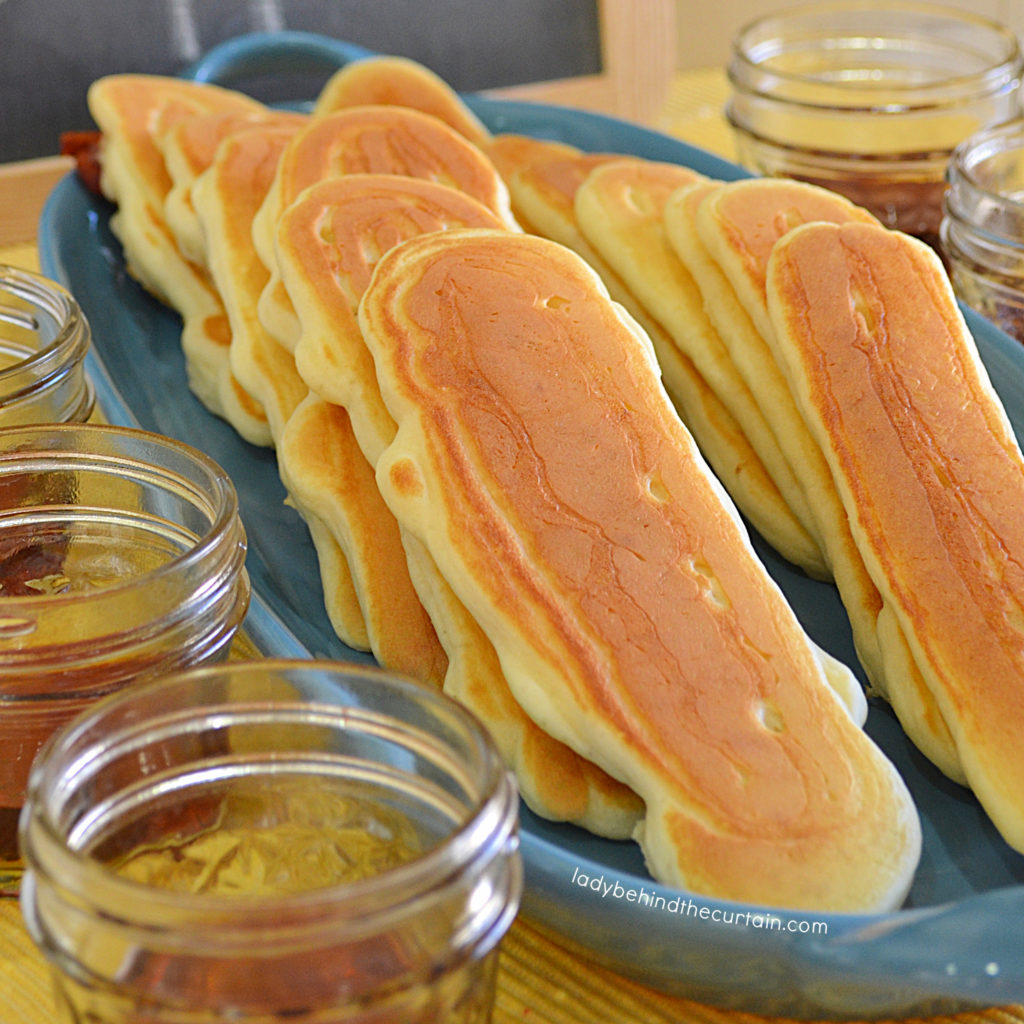 Pancake Dipper Add In Ideas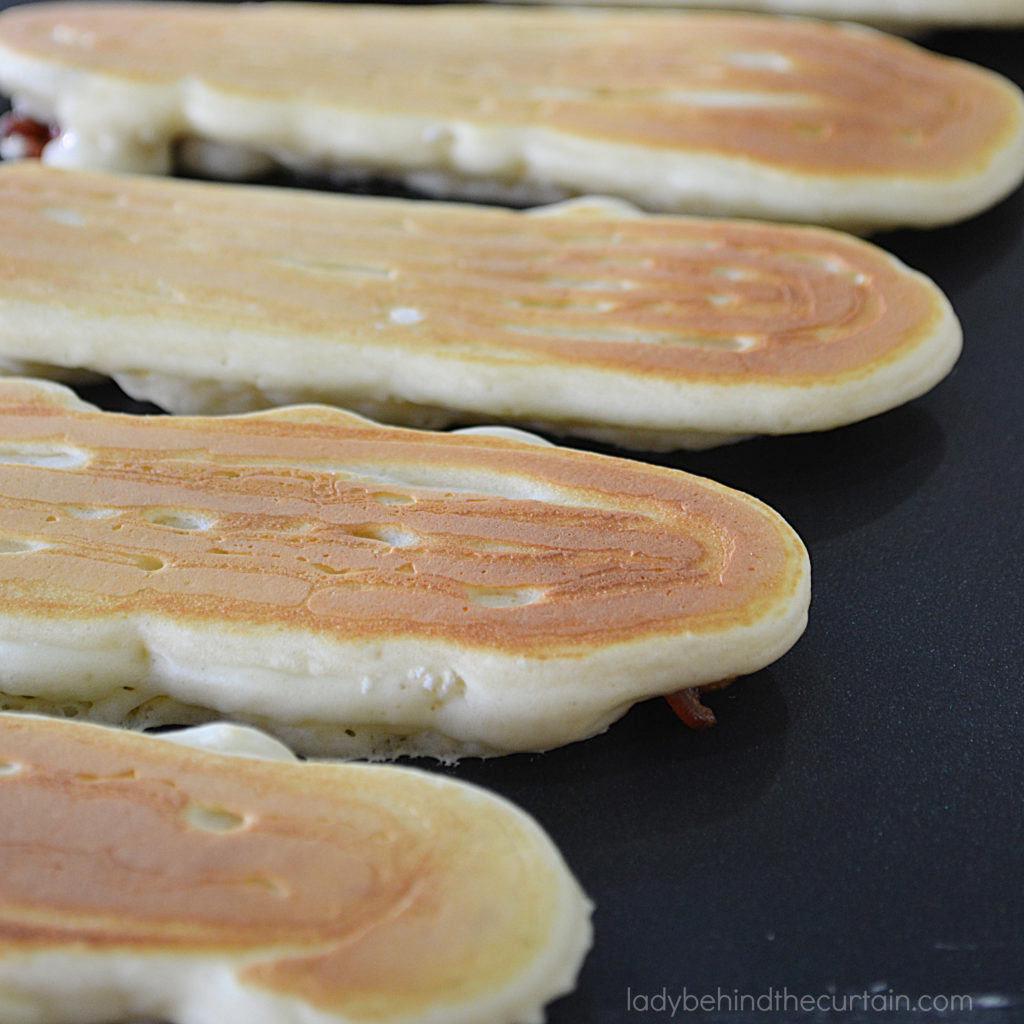 HOLIDAY PANCAKE DIPPERS: Add a little bit of grated nutmeg to the batter to create eggnog pancake dippers
BIRTHDAY PANCAKE DIPPERS: BIRTHDAY CAKE PANCAKES←link If this recipe is too extreme you can simply add birthday cake sprinkles to the batter.
CHOCOLATE: Mini chocolate chips is all you need to create a chocolate treat.
BANANA NUT: Add slices of banana and a few chopped nuts to create your favorite banana nut bread pancake dipper.
BLUEBERRY: Just a sprinkle of fresh or frozen blueberries makes a huge difference.
SPICES AND VANILLA: Add a splash of vanilla, sprinkle of cinnamon and nutmeg for rich delicious pancake dippers.
MORE BREAKFAST BUFFET RECIPES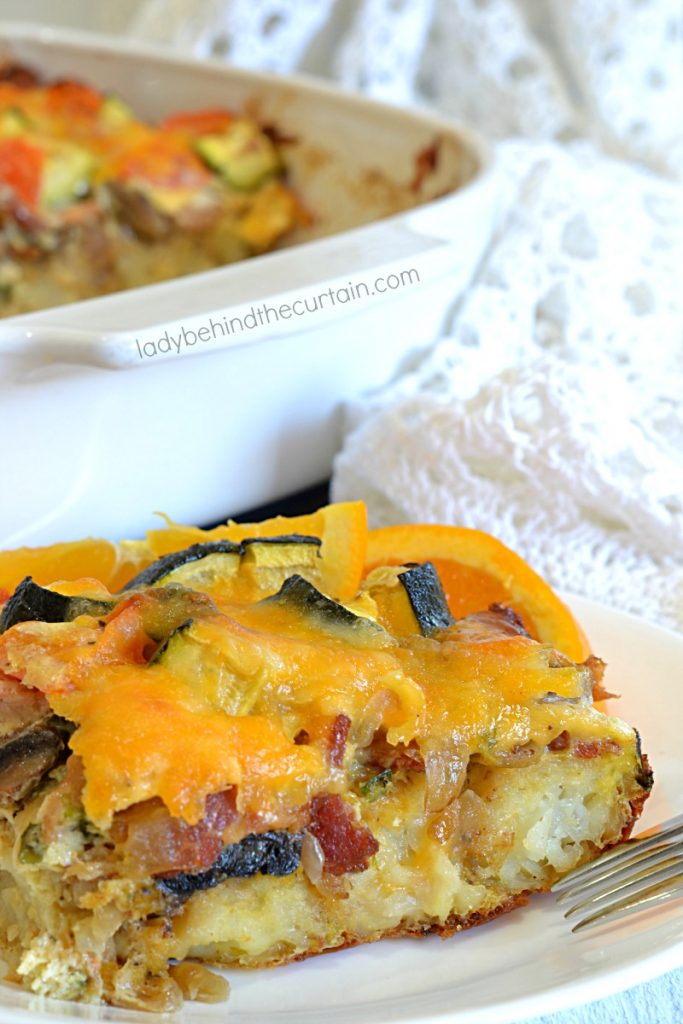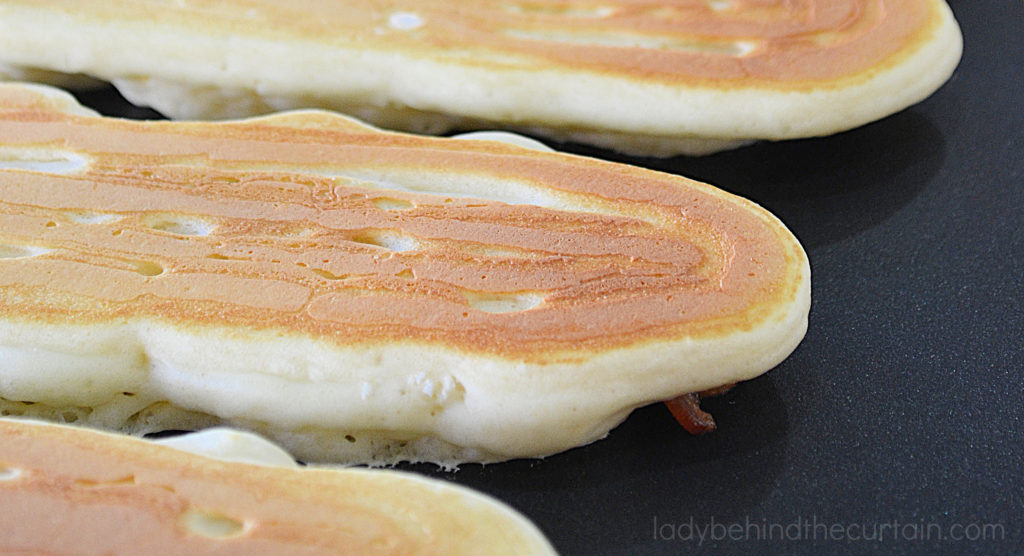 NEVER MISS A POST