Bunny Trail Mix |  The Easter Bunny will be a hero this year when he delivers baskets filled with Bunny Trail Mix!  This mix has an assortment of fun bunny shaped treats like marshmallows, fruit snacks and cookies along with candy coated pretzels and lots more!  Scroll down for a free printable goodies bag label! (hint…use a paper clip to attach it to a paper bag or treat bag)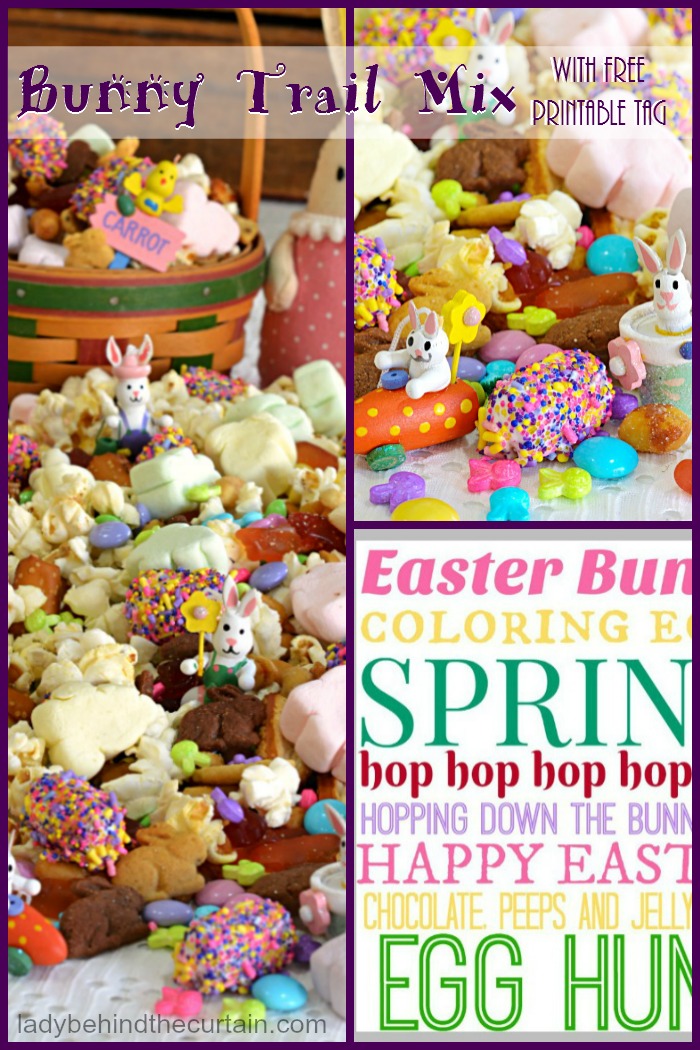 When my kids were growing up I would always make a special treat for them to find in their Easter Baskets.  This Bunny Trail Mix brings back such sweet memories.  Now, I do the same for my grand kids and so can you!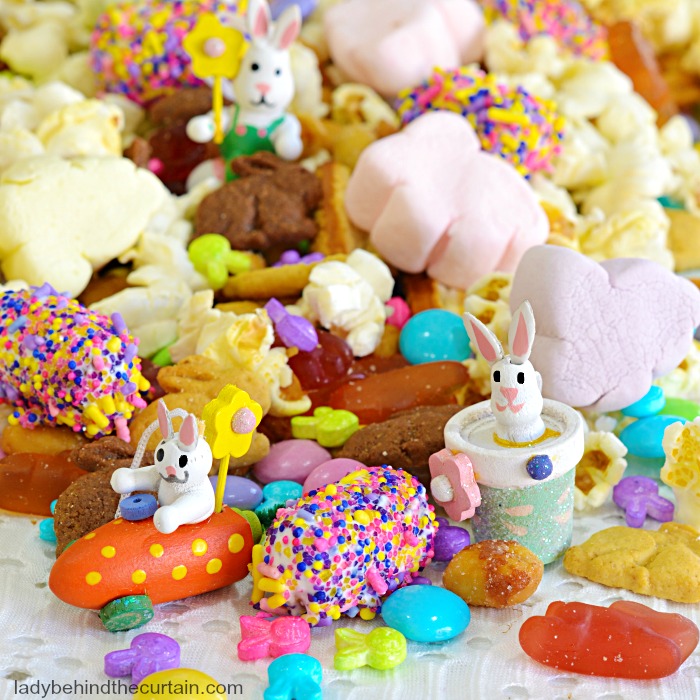 If you live far away from your grand kids and won't get to see them on Easter why not send them TRAVELING EASTER BASKETS?  The post has TWO printable labels.  The cans can be filled with treats, little toys and for the older grand kids money!
If you're looking for something else to add to the Easter Baskets my CHOCOLATE CHIP COOKIE DOUGH EASTER EGGS will make the perfect addition.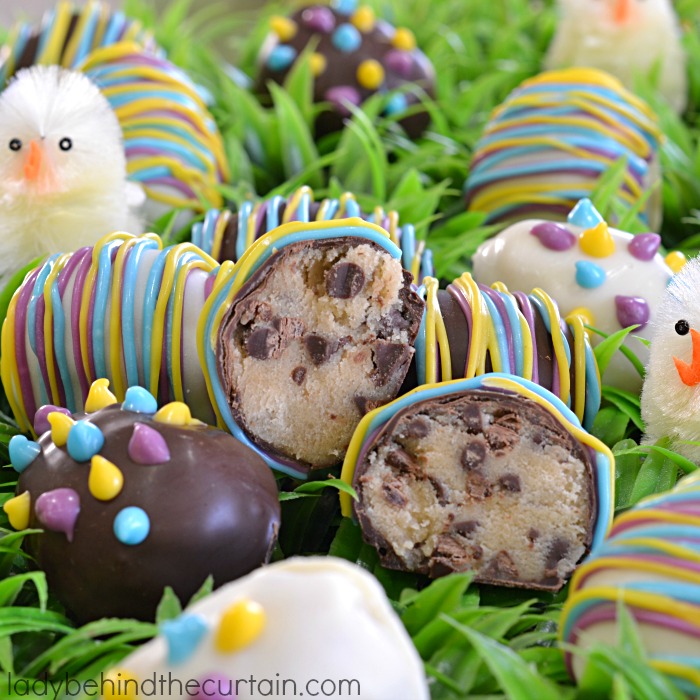 Let's talk about all the different goodies in this Bunny Trail Mix.  I am happy to report that I found EVERYTHING at Target!  So no running around trying to gather all the ingredients.  This mix is a one stop shopping recipe!  Of coarse if your kids don't like something on the list either take it out and replace it with something they do like or just forget about it.  The versatility of this recipe is what I love!  I added something special and that was hand dipped sourdough pretzel nibblers.  If you need help making your own hand dipped nibblers…visit HERE—->>>>HOW TO DECORATE PRETZELS.
Bunny Trail Mix
Ingredients
20 candy coated sourdough nibblers (pretzels)
1 (4ounce) box Annie's bunny fruit snacks
1 cup honey roasted peanuts
20 sourdough nibblers (pretzels)
1 cup pastel M&M's
1 cup Annie's bunny grahams
30 bunny shaped marshmallows
6 cups popped popcorn
3 tablespoons bunny shaped sprinkles
Instructions
Mix all the ingredients in a large bowl and serve or package up!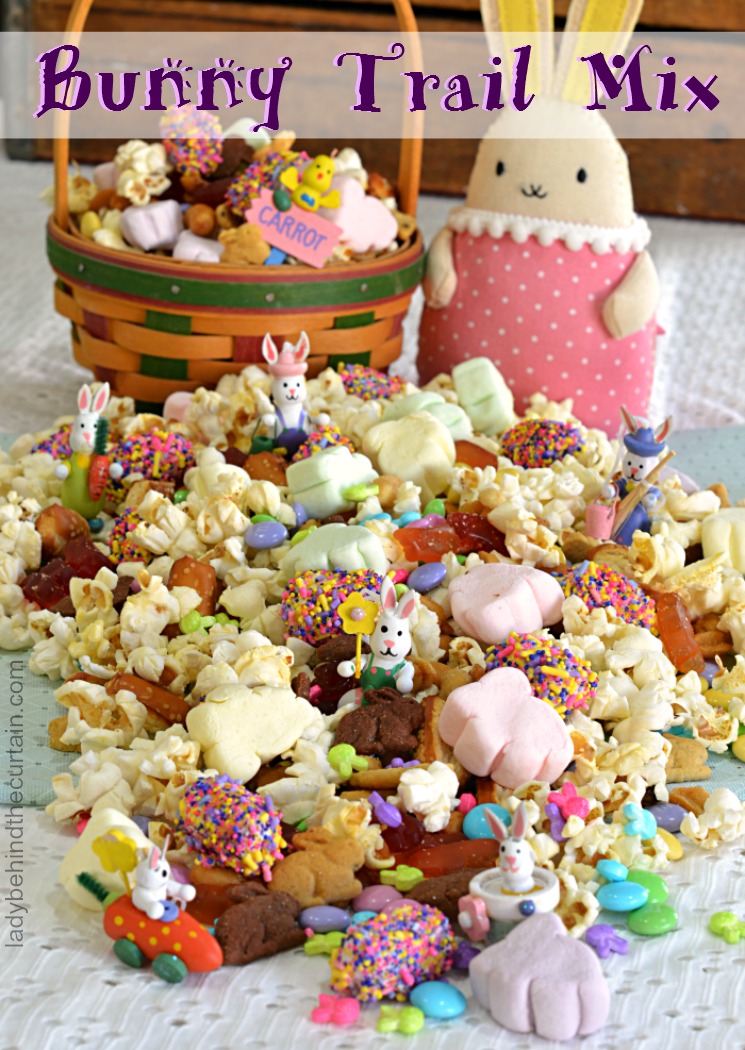 MORE EASTER FUN!

CADBURY CREAM FILLED CUPCAKES  2. EASTER PEEPS PRETZEL RODS  3. CARROT CAKE POPS
CLICK HERE FOR YOUR FREE PRINTABLE EASTER TAG —->>>>BUNNY TRAIL MIX LABEL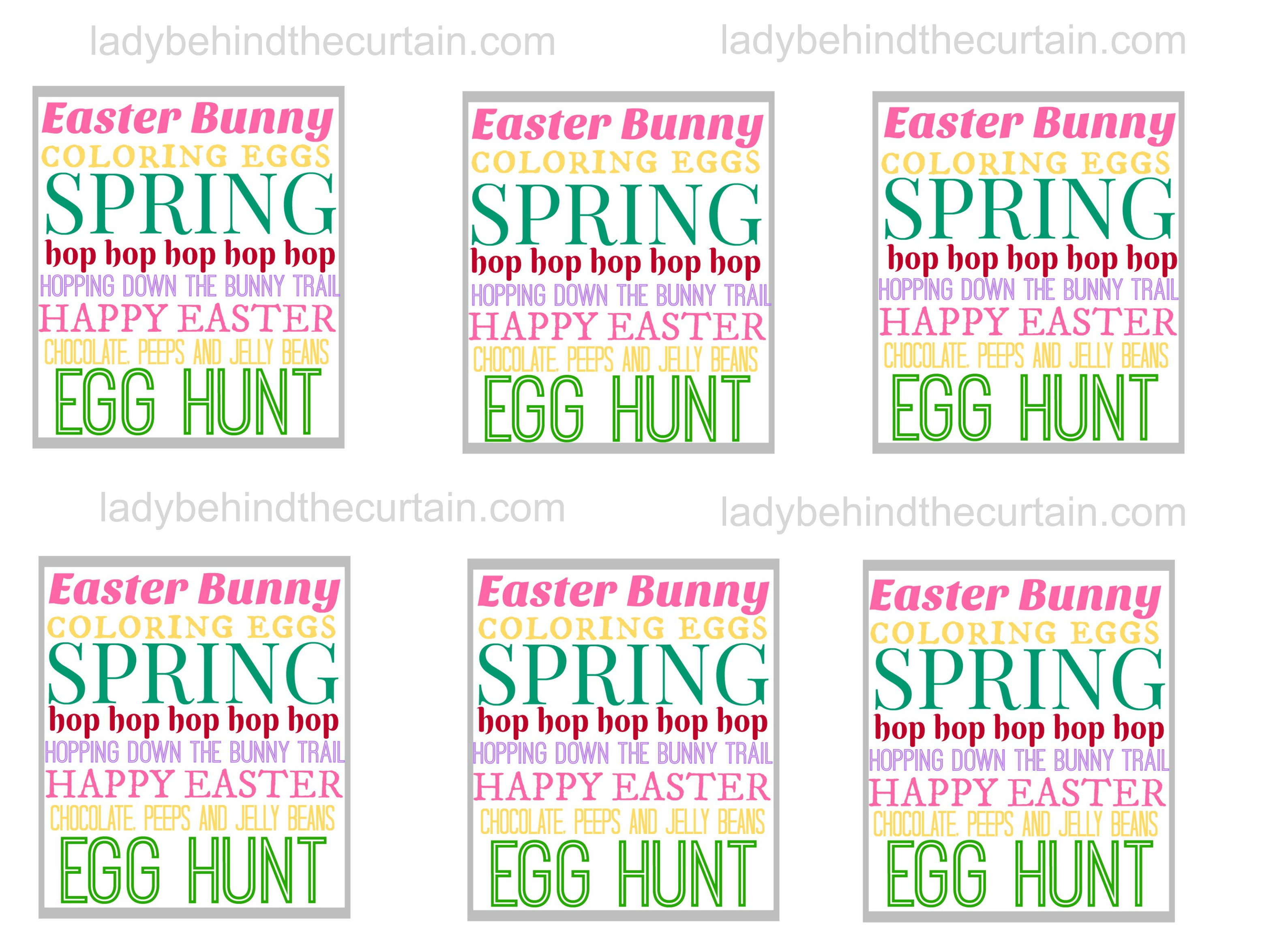 NEVER MISS A POST!
Sign up for my newsletter (two per month) and receive my recipes in your inbox. Easy to see anytime and saved for safe keeping. Click Here and sign up today! —->>>>CURTAIN CALL NEWSLETTER