Butterscotch Candy Apples
Butterscotch Candy Apples | Crunchy delicious butterscotch coating encased around a juicy crisp apple! Perfect for your Thanksgiving table!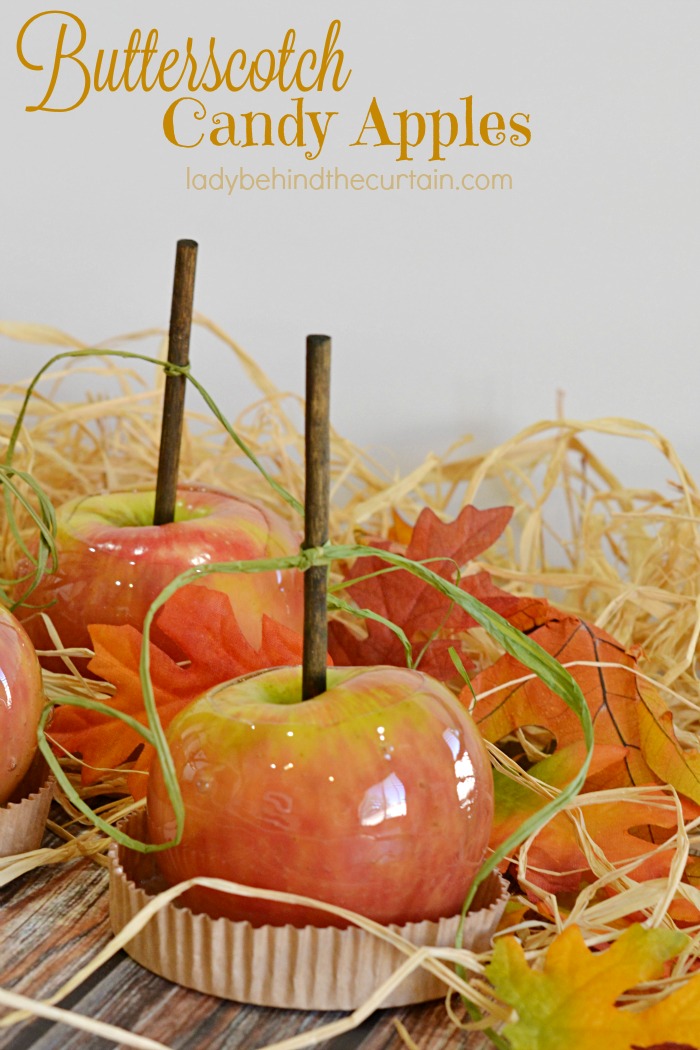 Remind your guest of the wonderful time they had on Thanksgiving long after they left!  Add a "thankful" tag to each apple and place on each guests plate as a little gift from you to them.  Make the tag in the shape of a leaf to complete the apple look.  Give your apple a rustic look by using twigs.  I didn't have any twigs so I used food coloring and painted my sticks brown.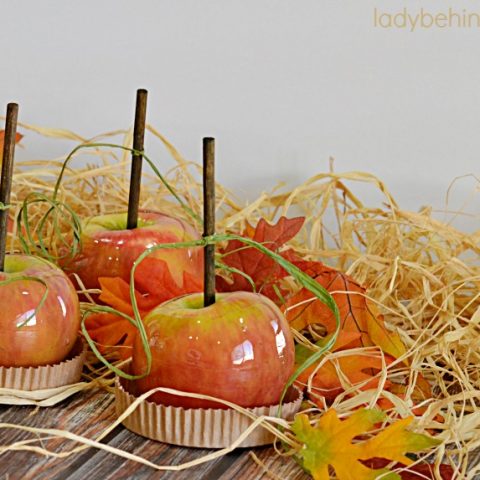 Butterscotch Candy Apples
Yield:
Coats 8 to 10 small apples
Ingredients
8 -10 small apples (I used Honey Crisp)
8-10 sturdy sticks
1/2 cup light corn syrup
3 cups granulated sugar
1 cup water
1 (.125 ounce) bottle LorAnn Oils Butterscotch Flavor
Instructions
Line a cookie sheet with parchment paper.
Clean and dry apples well; remove any stems and press in the sticks.
In a medium saucepan stir together the corn syrup, sugar and water.
Bring to a boil; insert candy thermometer.
Boil without stirring until the temperature reaches 302° the hard crack stage (20 to 25 minutes).
Take pan off the burner and add the butterscotch flavoring; mix well.
Dip apple one at a time swirling until completely coated in syrup.
Hold apple over the pan to let any extra candy drip off; place on prepared cookie sheet.
You may have to tilt the pan to ensure all apple get a full coating.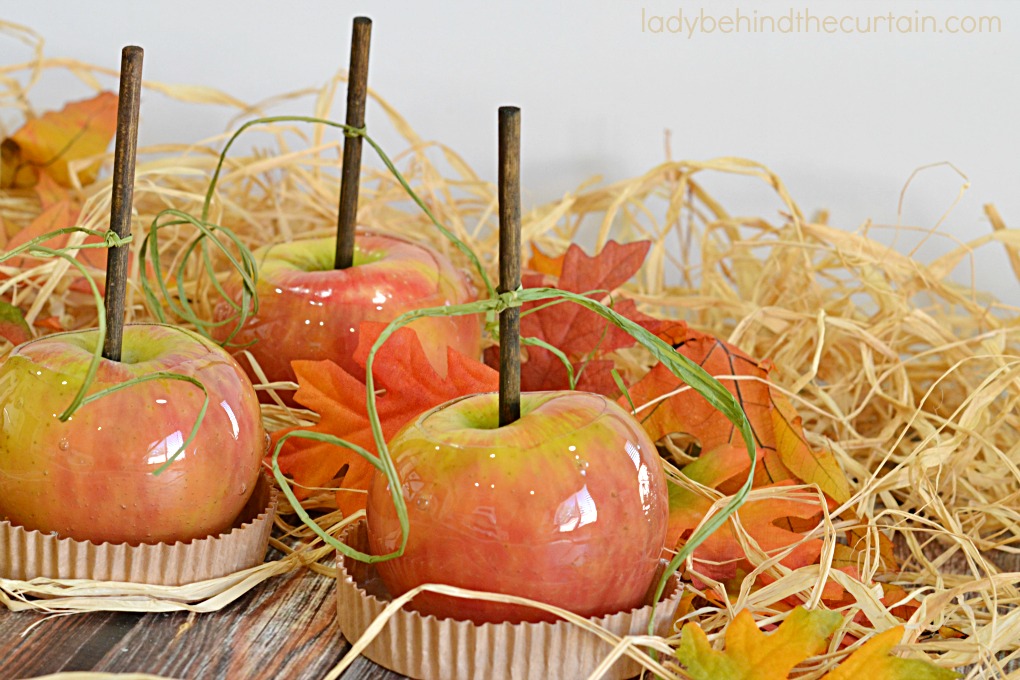 MORE GIFT IDEAS
CANDY APPLE CUPCAKES  2. MAPLE POPCORN 3. SLOW COOKER SIMMERING SPICES