Butterscotch Candy Apples
Butterscotch Candy Apples | Crunchy delicious butterscotch coating encased around a juicy crisp apple! Perfect for your Thanksgiving table!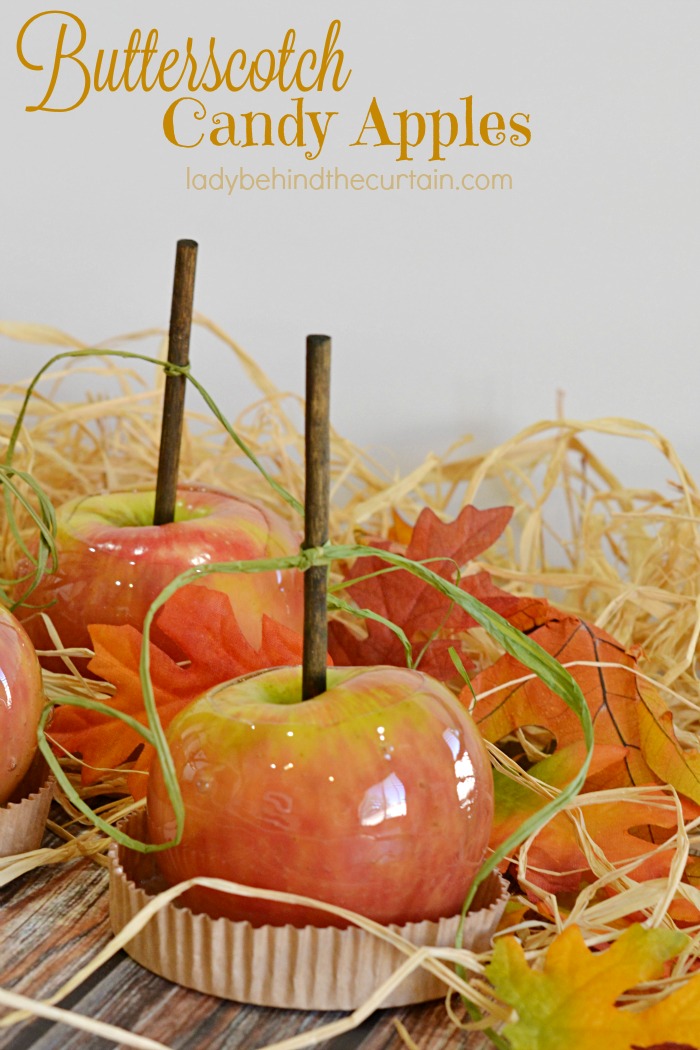 Remind your guest of the wonderful time they had on Thanksgiving long after they left!  Add a "thankful" tag to each apple and place on each guests plate as a little gift from you to them.  Make the tag in the shape of a leaf to complete the apple look.  Give your apple a rustic look by using twigs.  I didn't have any twigs so I used food coloring and painted my sticks brown.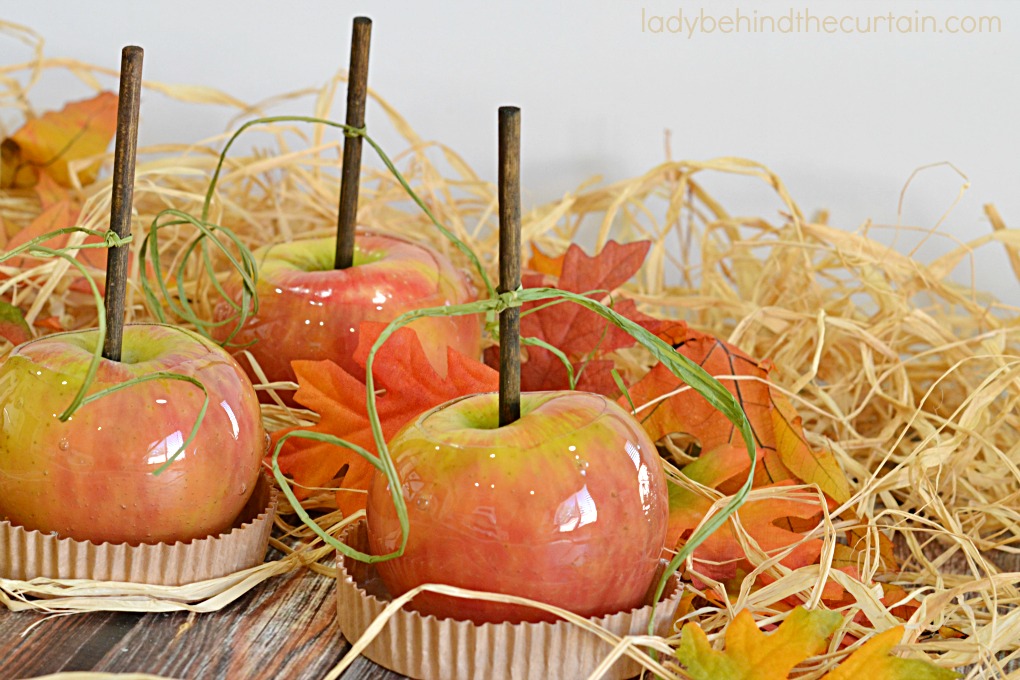 MORE GIFT IDEAS
CANDY APPLE CUPCAKES  2. MAPLE POPCORN 3. SLOW COOKER SIMMERING SPICES