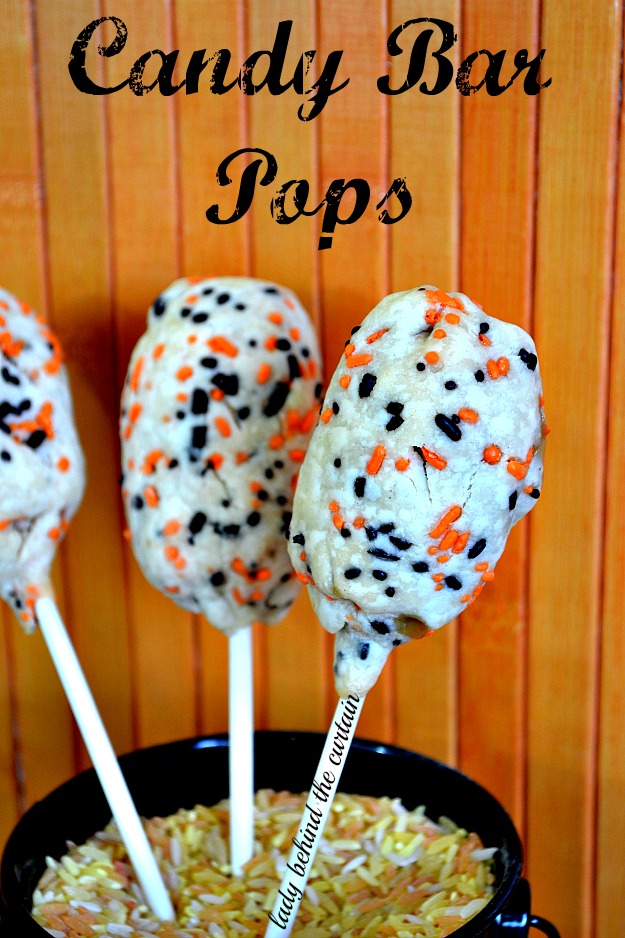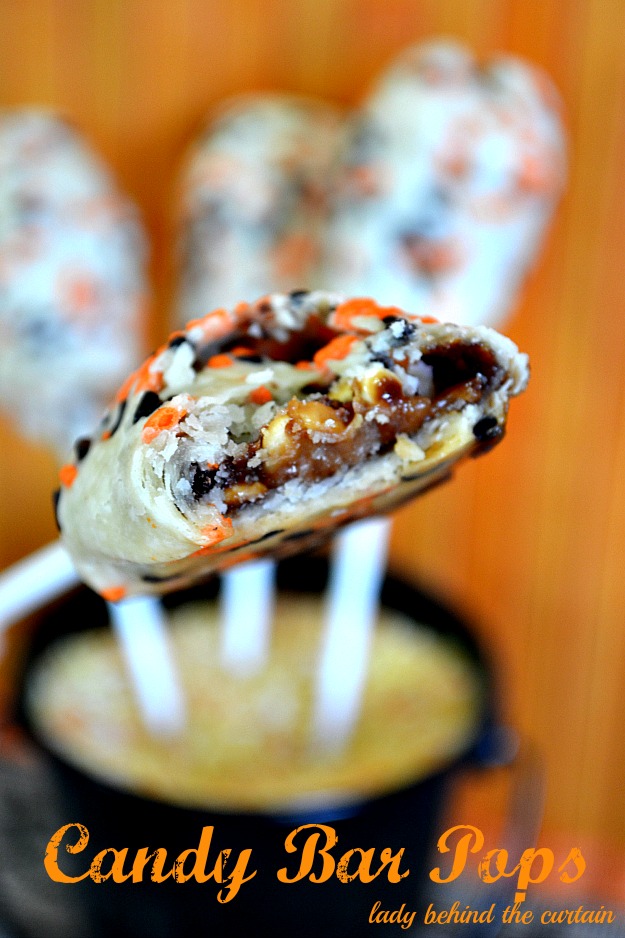 So, the big question around my house after Halloween was, what do we do with all this candy?  My kids were not your typical kids.  I could leave the candy out in a basket and they really didn't care.  Usually by Valentines day I would throw it out.
So, if you are over flowing with candy why not try making these easy and fun candy bar pops.  It's like eating a chocolate filled pie only in mini form.
There is no recipe all you need are four things;
Supplies: (1 sheet makes 7 pops)
fun size candy bars (the soft ones like Three Musketeers, Snickers, Milky Way and Baby Ruth)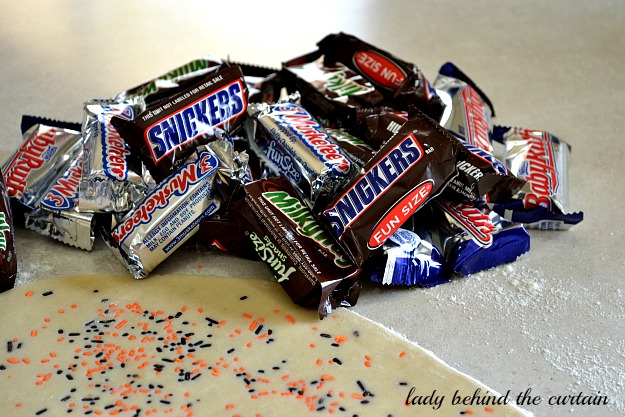 Store bought Pillsbury pie crust
lollipop sticks
1 tablespoon sprinkles (per sheet)
Directions
Preheat oven to 350 degrees.
Line a cookie sheet with parchment paper and set aside.
Roll one pie curst to an 1/8th of an inch thick.
Disburse sprinkles onto the crust and using a rolling pin push them into the dough.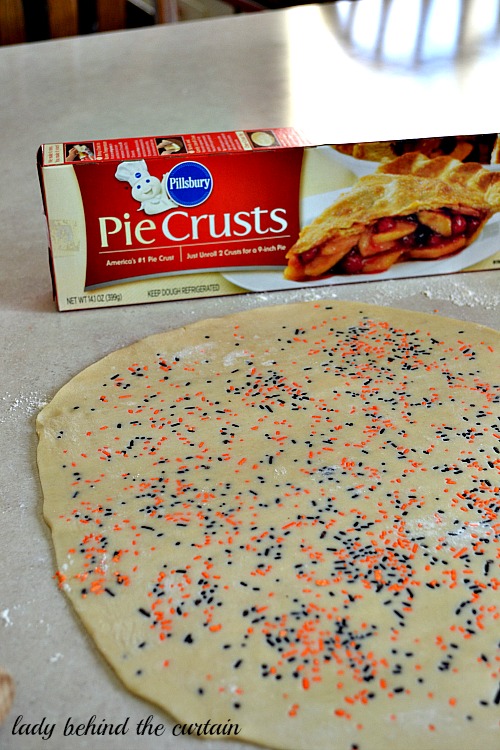 Cut dough into 3×3-inch pieces.  (You'll get about 6 squares with your first pass)
Push a lollipop stick up the center of the candy bar until it almost reaches the top.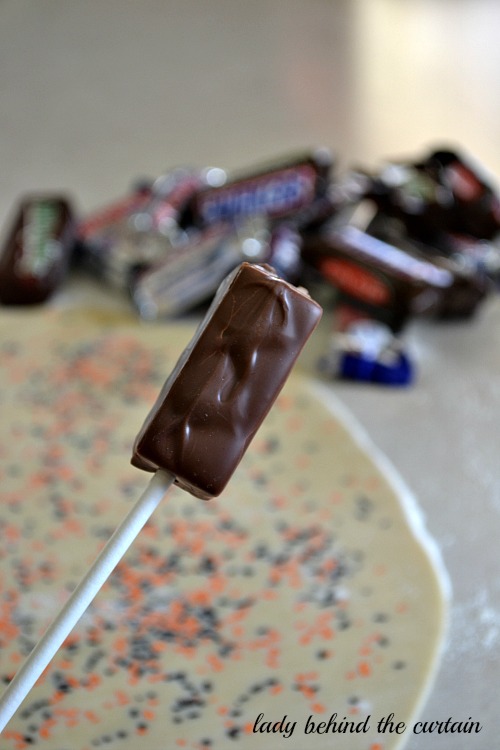 Dip your finger in water and wet the edges of the bottom piece.
Lay the candy bar on the bottom piece of dough.
Place the top piece of dough over and press to touch the bottom piece of dough.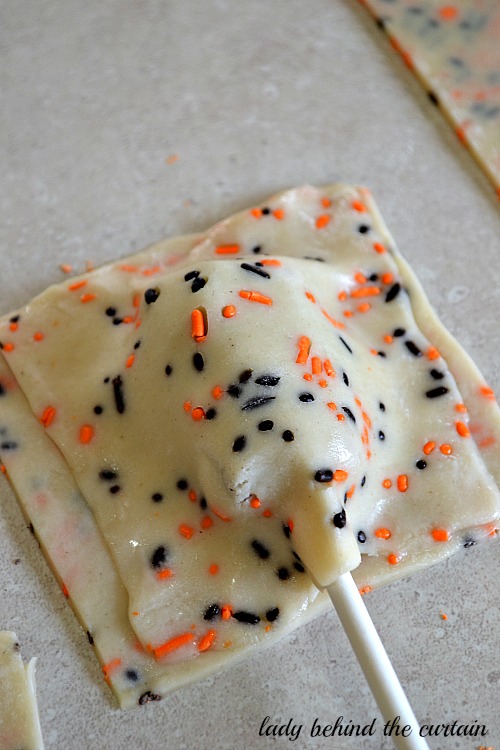 Trim off any excess and cut little slits for air vents.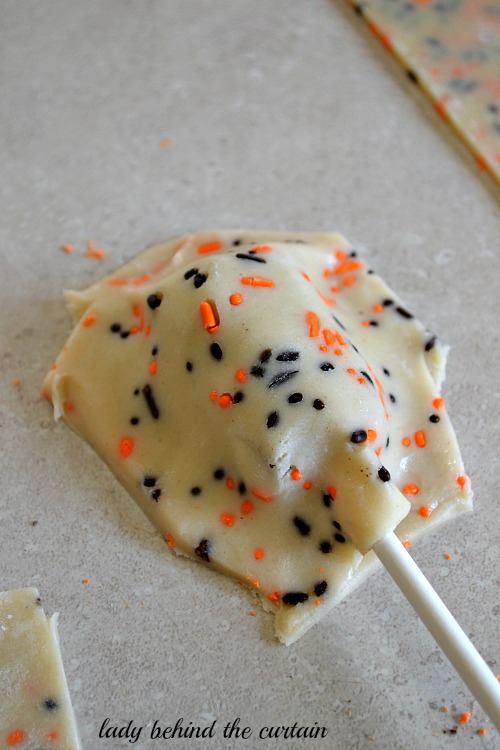 Wrap dough around the candy bar to secure.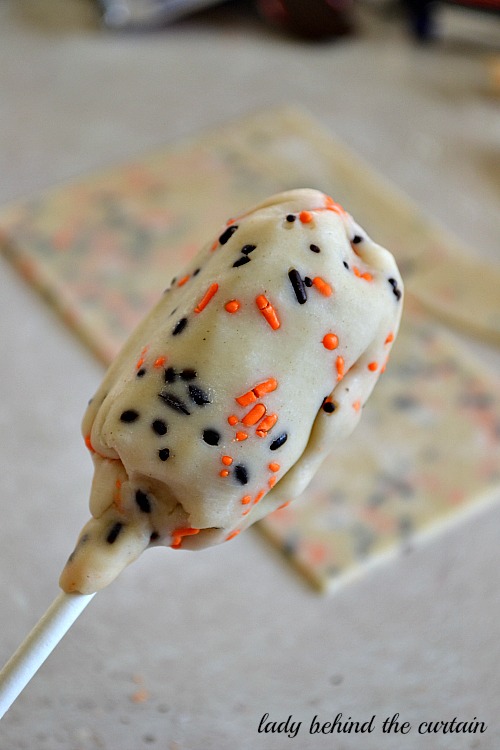 Place on prepared cookie sheet and bake 17 minutes.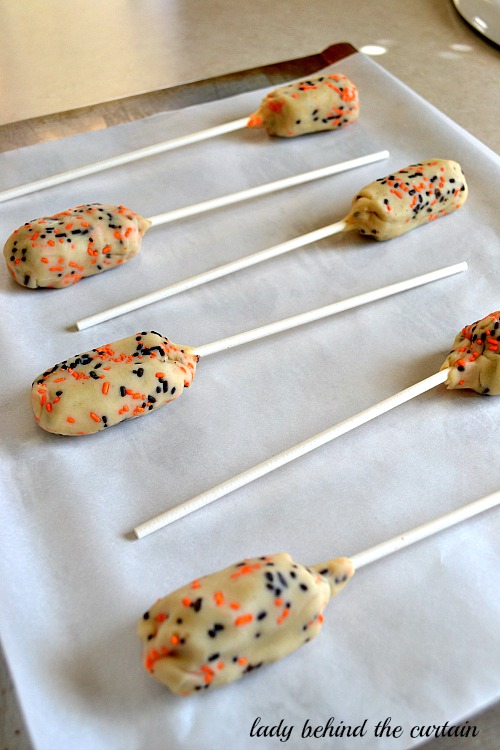 Roll dough again and repeat process.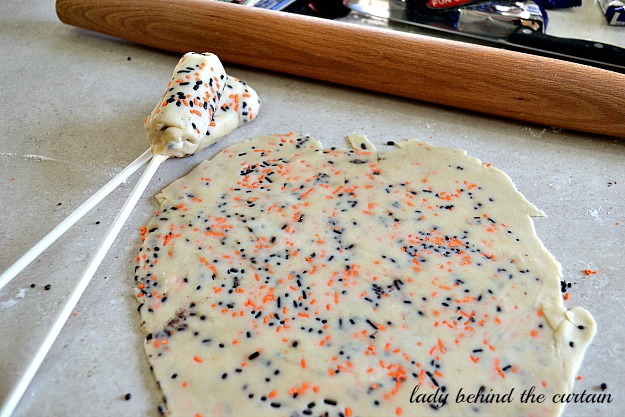 MORE LEFTOVER HALLOWEEN CANDY RECIPES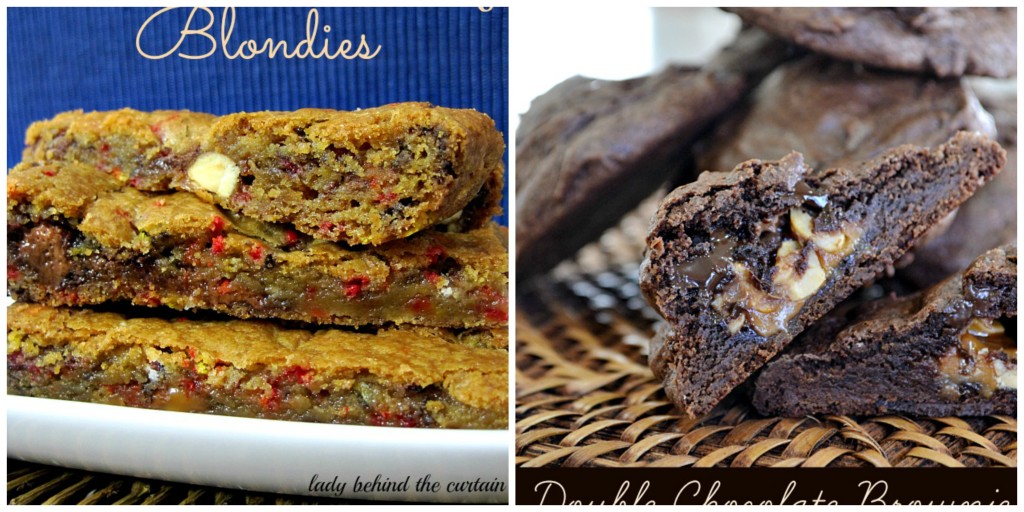 1  LEFTOVER HALLOWEEN CANDY BLONDIES  2.  DOUBLE CHOCOLATE BROWNIE STUFFED COOKIES