Caramel Apple Bread Pudding
Caramel Apple Bread Pudding | Serve up a big serving of comfort food at your next holiday breakfast, breakfast buffet or brunch!  This delicious bread pudding is chalked full of crispy apples, chunks of fluffy Challah bread and wonderful Caramel Macchiato creamer.   When having dessert for breakfast is completely acceptable!  The great thing about bread pudding is…IT'S DELICIOUS AT ANY TEMPERATURE!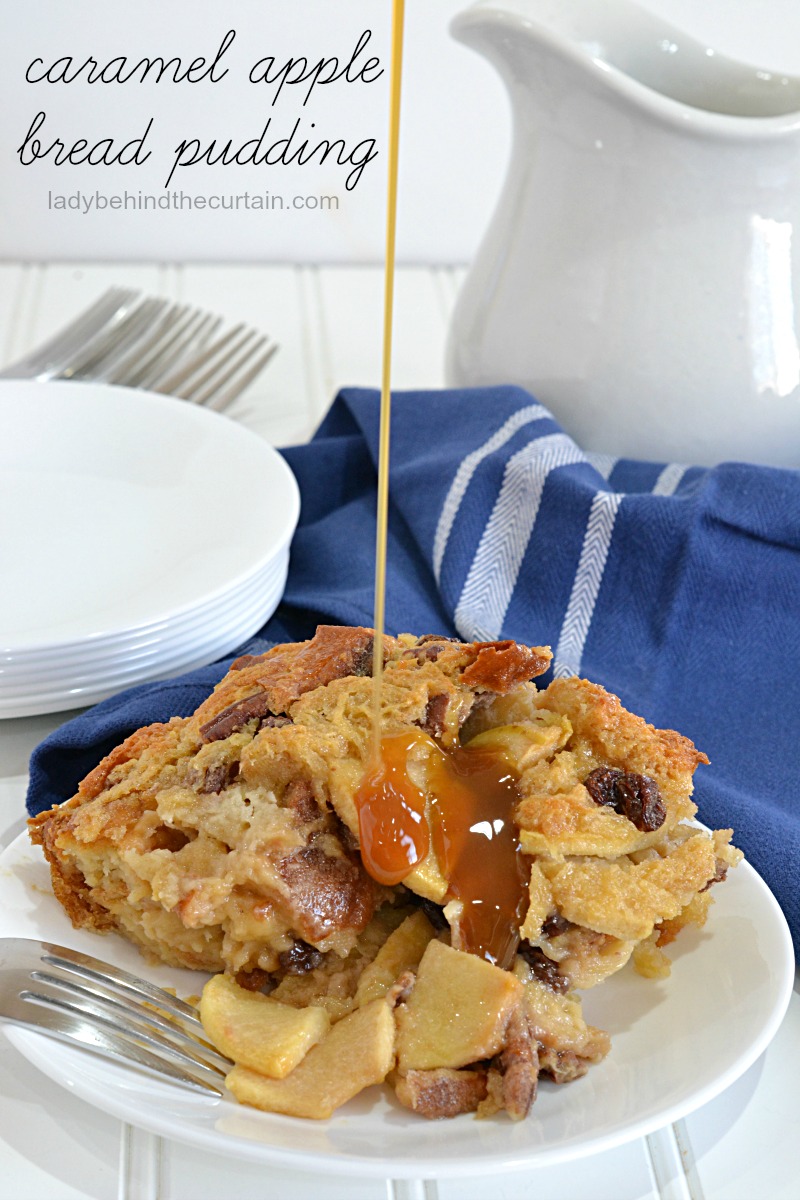 Do you know or have you seen Challah bread?  Challah bread is an egg based bread and is the perfect companion to bread pudding.  If you can't find Challah bread then using French bread will work too.  I get my bread from Beyond Bread, they make the most beautiful Challah bread.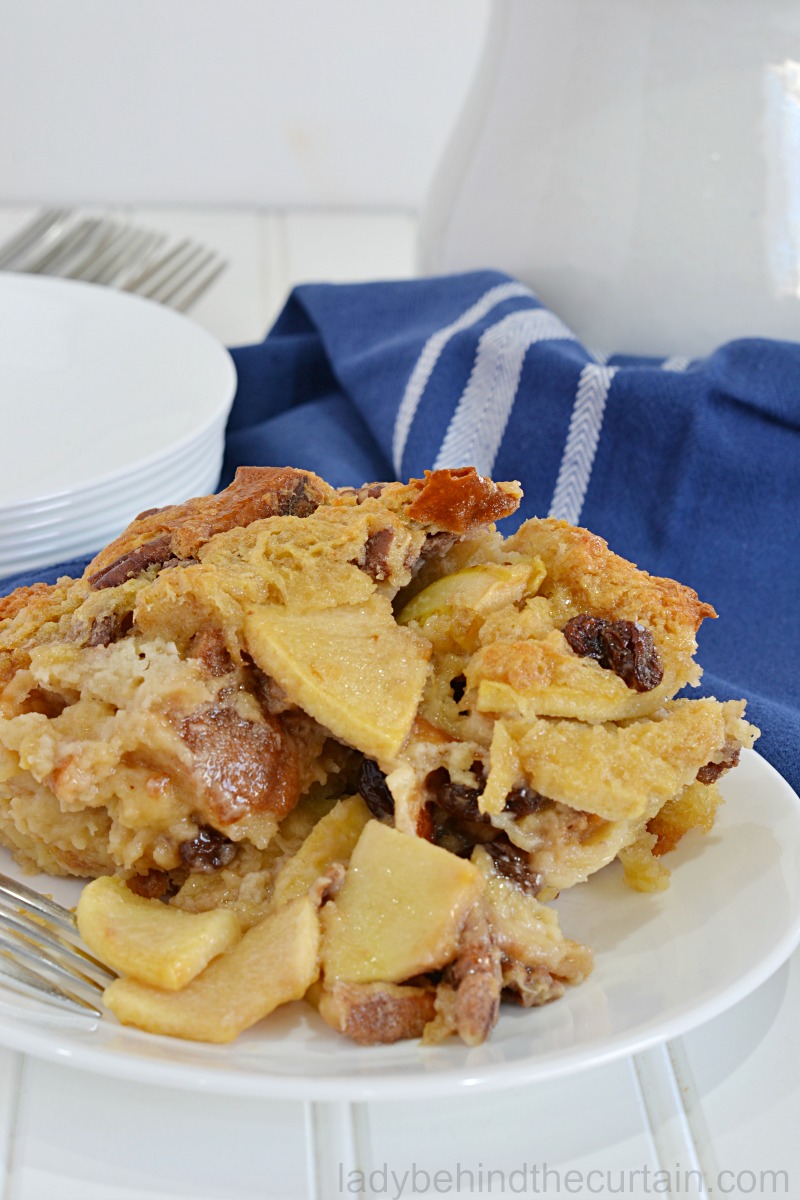 Drive the caramel flavor home by adding some of my EASY CARAMEL SAUCE.  If you don't want to make your own you can also use store bought caramel ice cream topping.  But why would you?  😀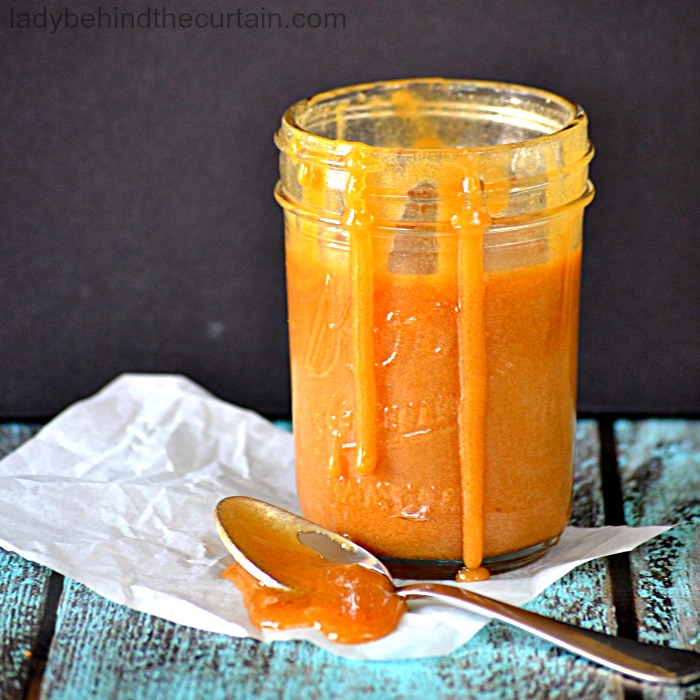 Bread Pudding is one of my favorite breakfast items.  I was first introduced to bread pudding during one our trips to Hawaii.  As you can imagine I quickly fell in love with it.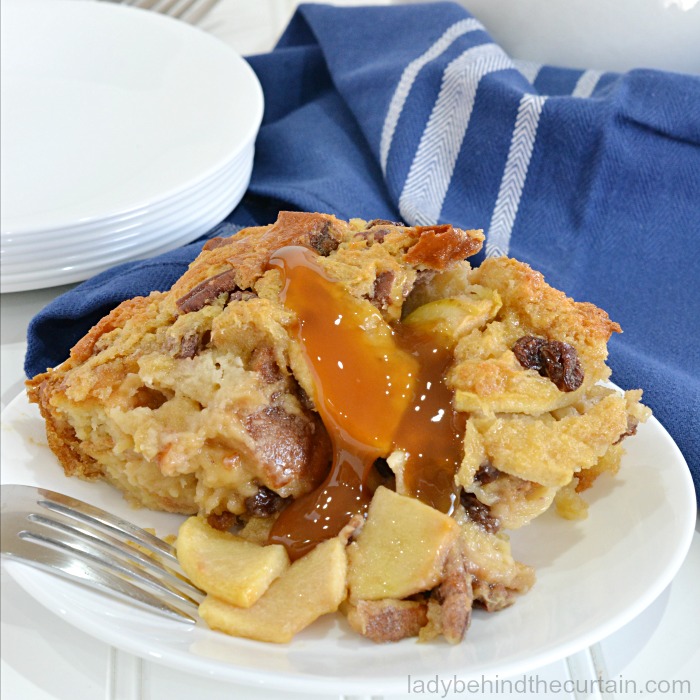 I have been creating new bread pudding recipes ever since that trip.  Some of my favorites is PINEAPPLE BREAD PUDDING and CHRISTMAS BREAD PUDDING.  Scroll down for more bread pudding recipes.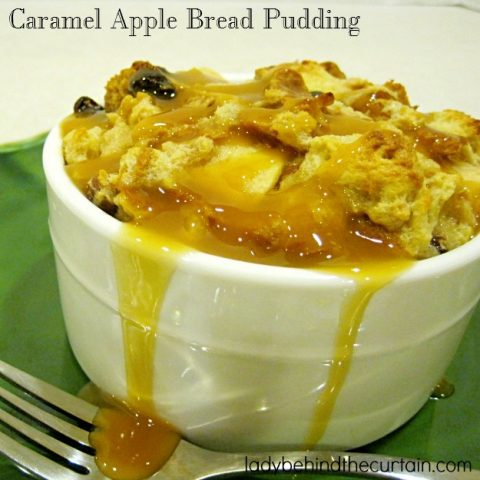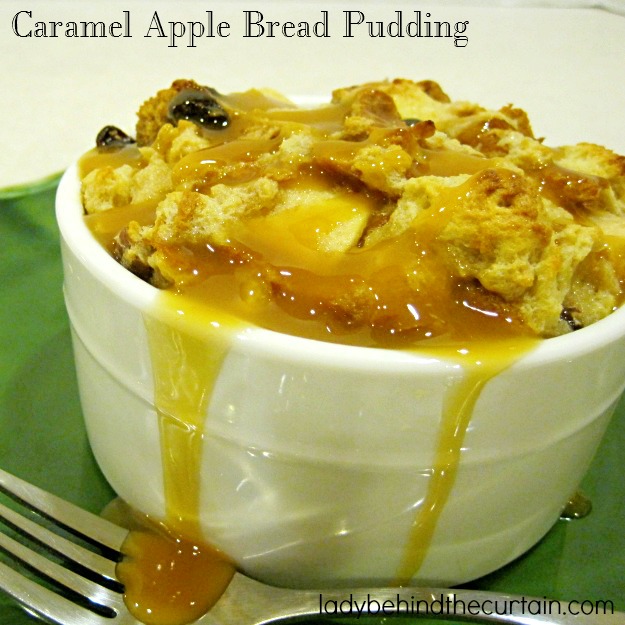 Caramel Apple Bread Pudding
It's like having dessert for breakfast!
Ingredients
1/2 cup butter, unsalted
3/4 cup packed brown sugar
1 cup heavy cream
3/4 cup milk
4 large eggs
2 teaspoons vanilla
1/2 teaspoon salt
3 apples, cored, peeled, chopped in chunks
1/2 cup raisins
1/2 cup pecans, chopped
3/4 loaf of Challah bread or French bread
caramel ice cream topping for drizzle
Instructions
Preheat over to 350 degrees.
Spray 4 - 5-inch ramekins with non stick cooking spray and set aside.
In a small microwave safe bowl melt butter in microwave, mix in brown sugar until smooth.
In a large bowl beat heavy cream, milk, eggs, and vanilla.
Mix in the butter and brown sugar mixture.
Add apples, raisins, and pecans.
Once combined, tear bread into bite size pieces.
Combine well and make sure every piece of the bread has absorbed as much of the milk mixture as possible.
Disburse among the ramekins.
Place ramekins on a baking sheet, bake for 33 minutes.
Serve hot.
When ready to eat drizzle caramel ice cream topping on top.
FOR MORE BREAD PUDDING RECIPES CLICK HERE—->>>>15 BREAD PUDDING RECIPES FOR YOUR HOLIDAY BREAKFAST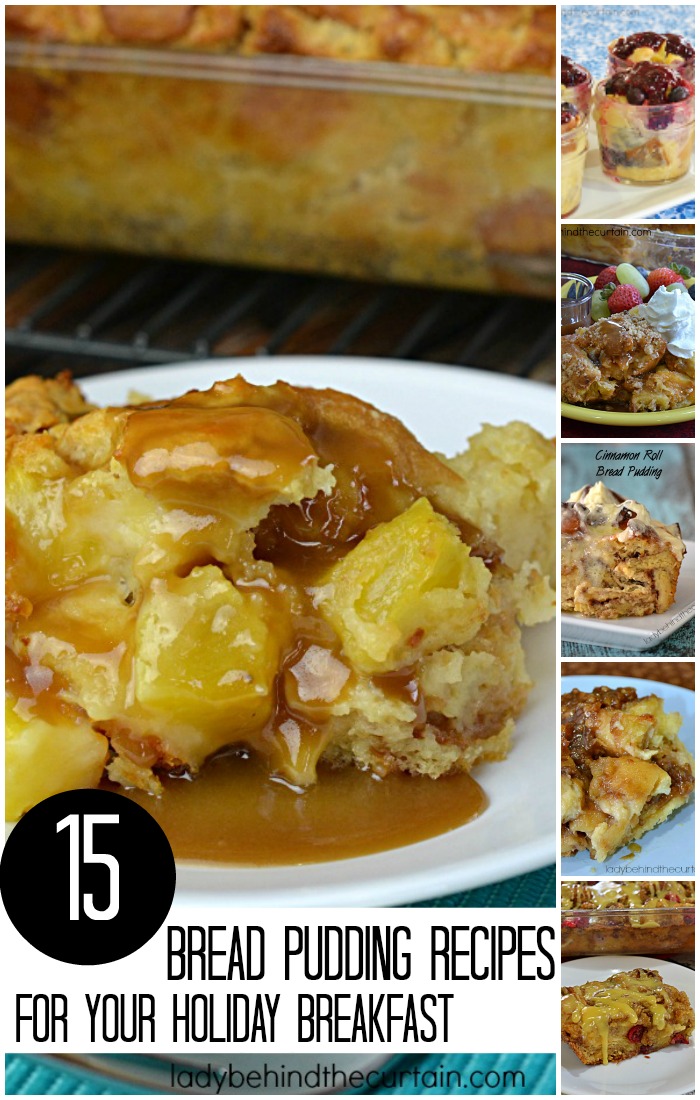 NEVER MISS A POST!
Sign up for my newsletter (two per month) and receive my recipes in your inbox. Easy to see anytime and saved for safe keeping. Click Here and sign up today! —->>>>CURTAIN CALL NEWSLETTER