Halloween Caramel Apple Pretzel Treats
Use pumpkin shaped pretzels to make these delicious Halloween Caramel Apple Pretzel Treats.  Give to the neighbor kids instead of candy on Halloween, serve to your hungry game watchers, or package them up for your kids to give to their teacher as a tasty fall treat.  Also makes a great Halloween Party Dessert!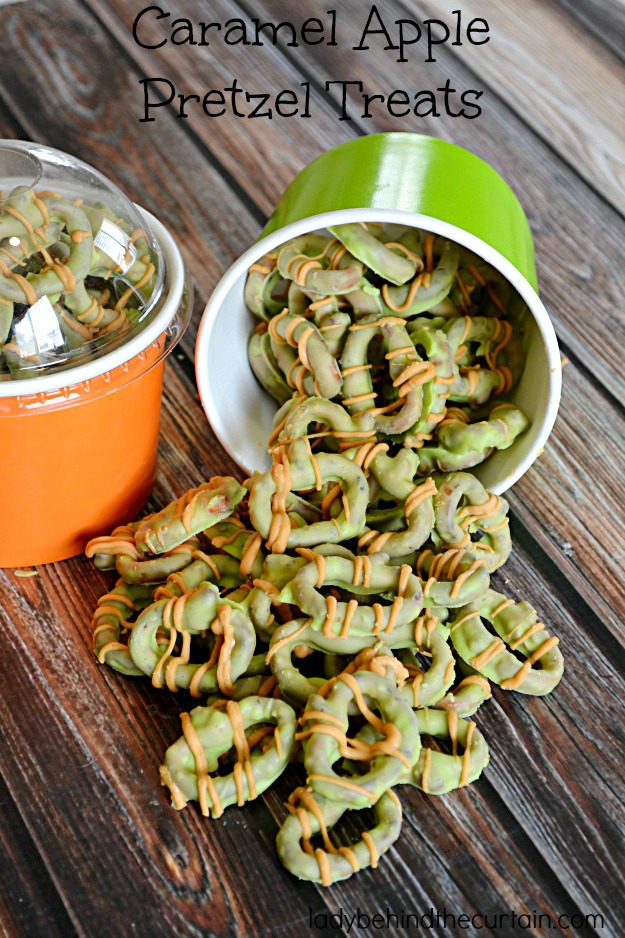 When I say these Caramel Apple Pretzel Treats are delicious I should of said EXTREMELY additive.  The sweet and salty combo is perfect.
Have you seen the NEW candy melt flavor for Fall?  It's caramel apple and it's pretty good!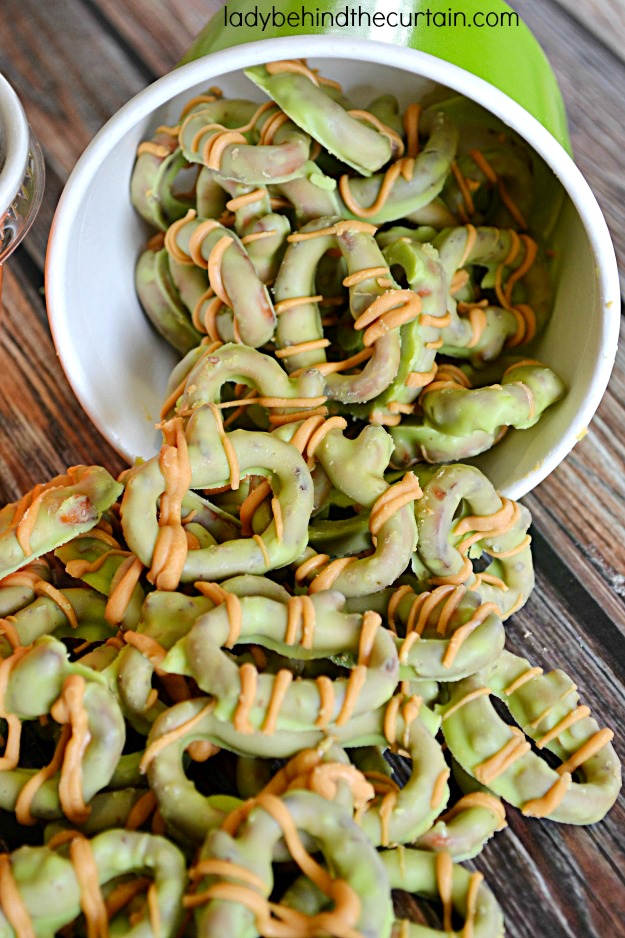 Here's how they look.  I found these pumpkin shaped pretzels with the Halloween treats at Target.  MAKE SURE YOU GRAB A BAG BEFORE THEY'RE GONE!
All I did was melt a bag of caramel apple candy melts in the microwave.  NOTE: It the candy is too thick add some shortening to thin it out.  Poured some of the pumpkin shaped pretzels in the bowl, rolled them around to coat and laid them on a cookie sheet lined with wax paper to harden.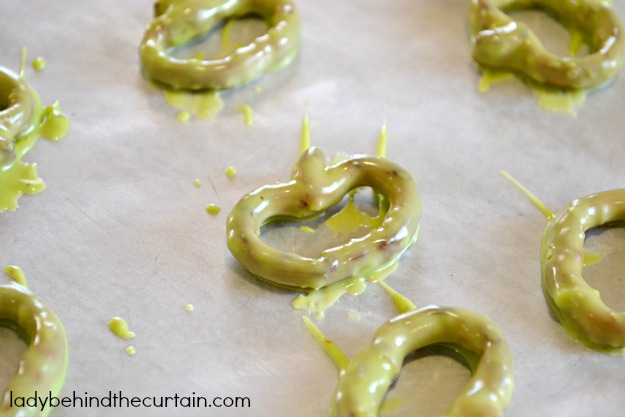 Once the caramel apple candy was hardened, I melted some butterscotch chips and drizzled it over the Caramel Apple Pretzel Treats.  The addition of a butterscotch drizzle brought these treats to perfection.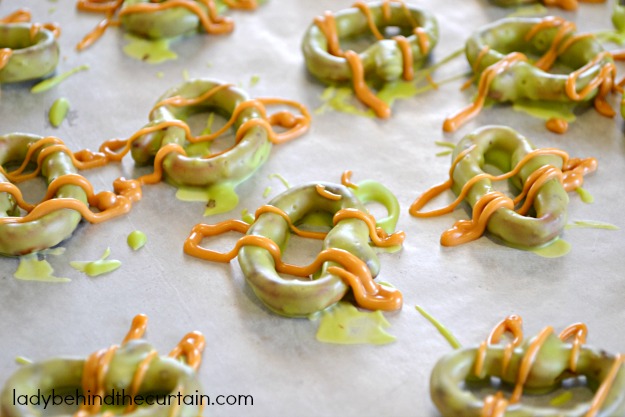 Create your own Recipe Box and save your favorite Lady Behind The Curtain recipes.  Make a Meal Plan with your favorite recipes and ZipList will automatically add the ingredients to a Shopping List.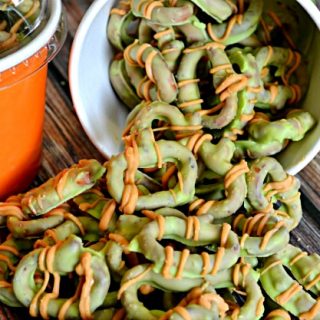 Halloween Caramel Apple Pretzel Treats
Ingredients
1 (12 ounce) bag caramel apple candy melts
1 (13 ounce) bag pumpkin shape pretzels (seasonal)
2 cups butterscotch chips
optional shortening for thinning candy and chips
Instructions
Pour half a bag of the candy melts into a medium microwave safe bowl.
Microwave on high in 30 second intervals, stirring between each time until candy is creamy.
NOTE: If the candy is too thick add shortening 1 tablespoon at a time until the candy reaches the right consistency.
Pour some of the pretzels in the bowl with the melted candy.
Roll the candy around until coated and place on a cookie sheet lined with wax paper to harden.
Repeat until ALL pretzels have been coated (the amount is up to you).
In a small microwave safe bowl melt butterscotch chips.
NOTE: If chips are too thick to drizzle you may have to add shortening. Only add 1 tablespoon at a time. Add enough to get a drizzle consistency.
When butterscotch chips are melted and ready to drizzle you can use a fork, small spoon or pour it into a zip top bag, snip the corner and drizzle.
Set aside to harden.
MORE CARAMEL APPLE RECIPES

1. CARAMEL APPLE MUDDY BUDDIES  2. CARAMEL APPLE CIDER  3. CARAMEL APPLE PUDDING DESSERT