Caramel Apple Pudding Dessert
The comforting flavors of Apples and Caramel come together in this easy to make delicious Caramel Apple Pudding Dessert.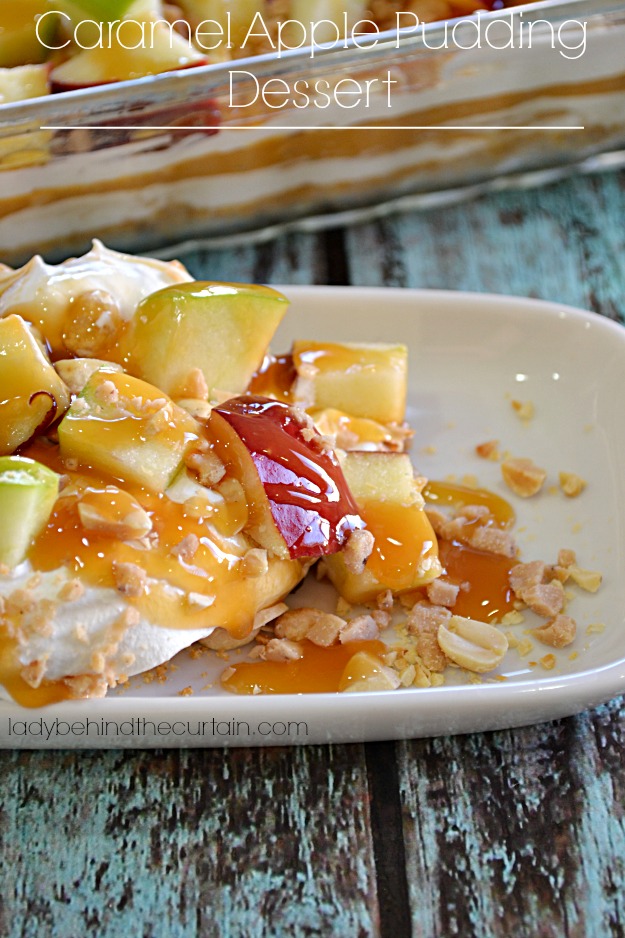 This caramel apple pudding dessert offers layers of creamy cream cheese, butterscotch pudding and whipped topping all topped with crunchy sweet and sour apples, peanuts and toffee bits and if that wasn't enough the whole thing is drizzled with caramel.
The perfect dessert for a family gathering or church social.
MORE GREAT APPLE RECIPES
1.  POTATO APPLE CASSEROLE  2.  CARAMEL APPLE CAKE  3.  APPLE CIDER PORK CHOPS  4.  APPLE PIE SHAKES