Caramel Pumpkin Pudding Cupcakes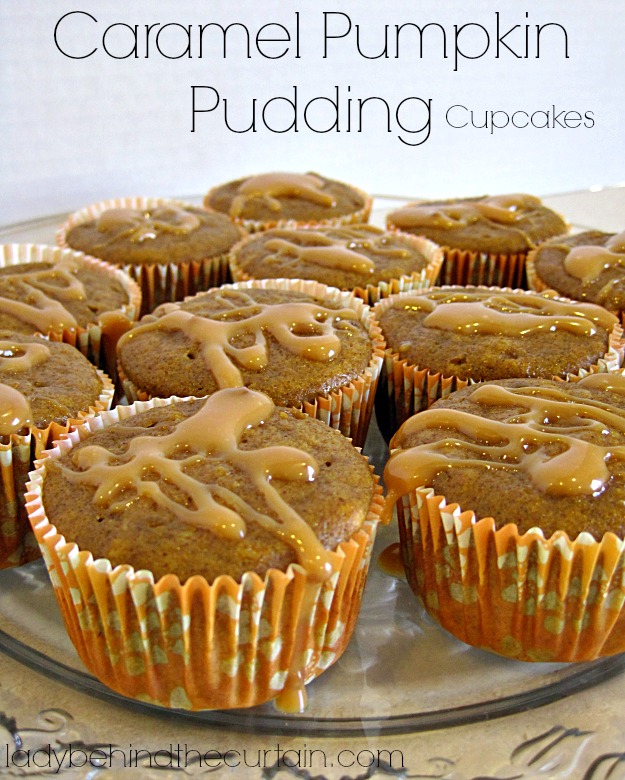 Enjoy a treat with less calories.  These caramel pumpkin pudding cupcakes have a creamy texture like a cheesecake.  Get into the spirit of Fall with these light caramel pumpkin pudding cupcakes.
Caramel Pumpkin Pudding Cupcakes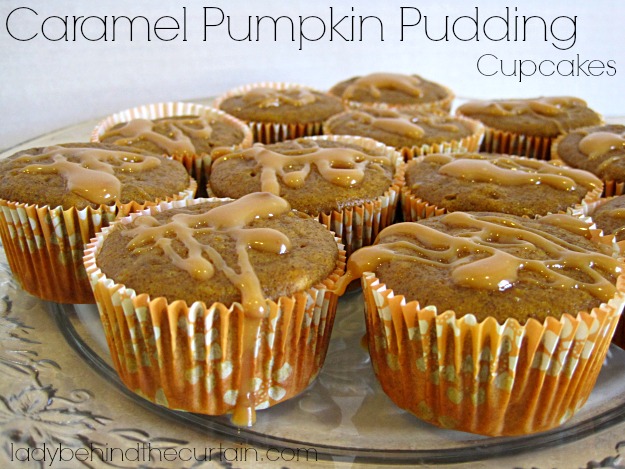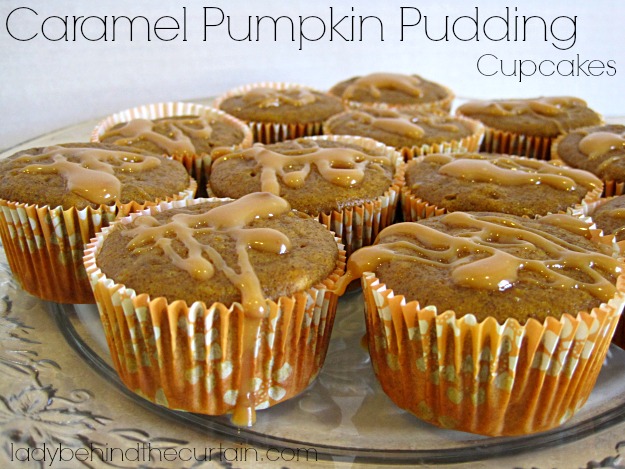 Ingredients
For the Cupcakes
2

cups moist-style yellow cake mix

1

cup canned pure pumpkin

1/3

cup fat-free liquid egg substitute

2

tablespoons sugar-free maple syrup

2

teaspoons cinnamon

2

teaspoons Splenda No Calorie Sweetener

1/8

teaspoon salt
For the Topping
3

cubes (about 1 ounce) chewy caramel

2

teaspoon light vanilla soymilk
Instructions
For the Cupcakes:
Preheat oven to 350 degrees
Combine all cupcake ingredients in a mixing bowl with 1/3 cup of water.
Whip with a whisk or fork for 2 minutes until well blended.
Spray or line muffin pan.
Evenly spoon batter into muffin cups.
Place pan in the oven and cook for about 12 minutes(until cupcakes have puffed up but still appear a little gooey on top).
Once cupcakes are cool enough to handle, arrange them closely on a plate so that the edges are touching.
For the Topping:
Place caramel and soymilk in a tall microwave-safe glass or dish (mixture will bubble and rise when heated).
Microwave at medium power for 1-1/2 minutes.
Stir mixture vigorously until smooth and thoroughly blended. (Return to microwave for 30 seconds at medium heat if caramel has not fully melted.)
Immediately drizzle caramel sauce over cupcakes.
Recipe Notes
This recipe was adapted from Lisa Lillien's Hungry Girl recipe book.