Carrot Cake Pops |  Whether you use leftover cake, store bought or a cake mix the kids will love discovering these gems in their Easter baskets!  They make the perfect little treat.
To make these cake pops I used leftover cake and frosting from my Mini Carrot Cakes.  If you are using a whole cake you will need to adjust the frosting amount.
Roll cake into balls.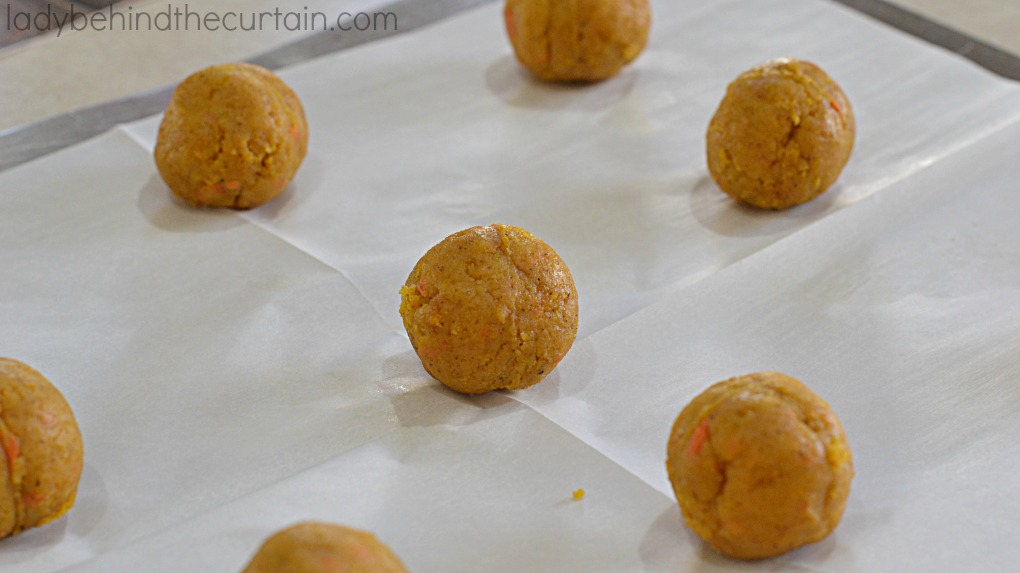 Dip a lollipop stick into melted candy; refrigerate until hardened.  TIP:  I like the use the same color of melting candy and sprinkles.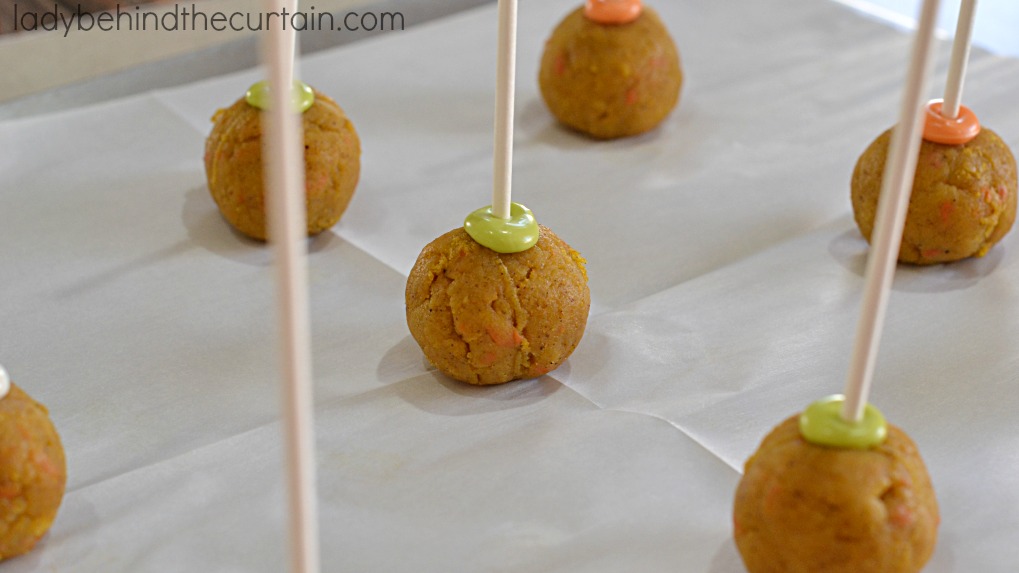 Once the cake is covered, tap off any excess candy.  Pour sprinkles over while candy is still wet.
Place in a piece of styrofoam to dry.
MORE POPS

STRAWBERRY LEMONADE CAKE BATTER POPS  2. COCONUT CHEESECAKE POPS  3. PINA COLADA CAKE POPS