Cast Party Wednesday #105

THANK YOU!  FOR STOPPING BY!
I'm so glad you took some time out of your busy schedule to visit Cast Party Wednesday at Lady Behind The Curtain.
Here's what happened last week on LADY BEHIND THE CURTAIN.
WATCH THIS SLIDE SHOW TO SEE PICTURES OF THESE RECIPES.
1.  35 PEACH RECIPES  2.  LIGHT ITALIAN ORZO  3.  JUNGLE BARS  4.  ITALIAN BISCUITS  5.  52 BLUEBERRY RECIPES 6.  SLOW COOKER SPICY PINEAPPLE CHICKEN
It's time to celebrate with this fun morning treat!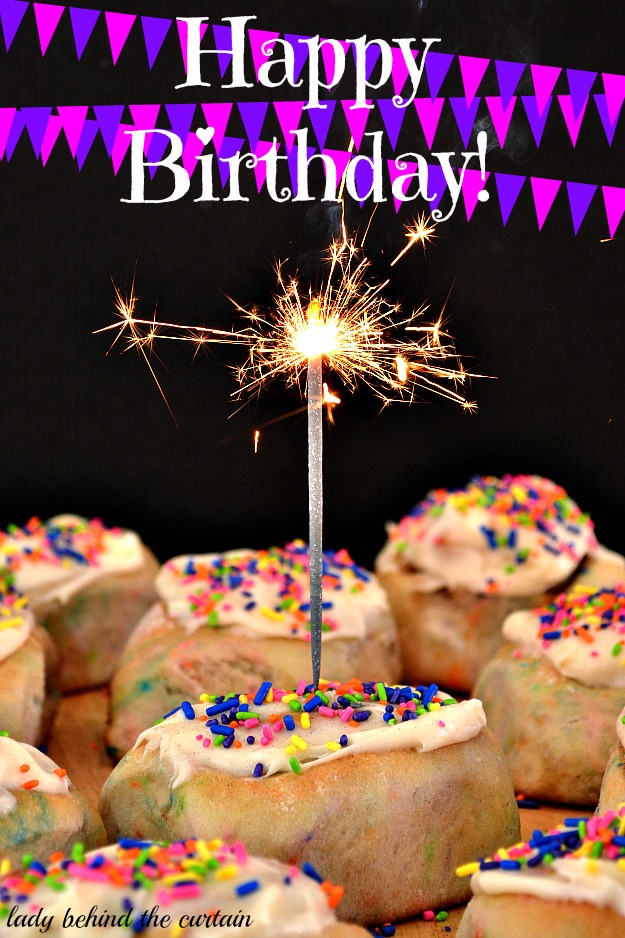 Thanks again for visiting Lady Behind The Curtain!
LET'S PARTY!