Cast Party Wednesday #124
YOU ARE AWESOME!
My heart is overflowing with joy from the response I got about becoming a food contributor and a part of the Lady Behind The Curtain team.  It will take me some time to go through all the applicants.  Please be patient.  If you are chosen to join the team I will send you an email.  Thanks Again!  🙂
It's time for Cast Party Wednesday!  You know what that means?  Time to celebrate our hard work and the wonderful creations that have come from it.  PLEASE feel free to add as many posts as you like.  I love it when creative minds come together!  Forget about the rules lets just HAVE FUN!
THANK YOU FOR VISITING LADY BEHIND THE CURTAIN AND CAST PARTY WEDNESDAY!
Don't miss a thing from Lady Behind The Curtain.  Follow me on Facebook, Google Plus, Twitter and Instagram  OR  subscribe to my email and never miss a post.
Valentine's Day is quickly approaching.  Have you decided what your party favor will be?  Here is an easy and cute idea that can be customized for a boy or a girl.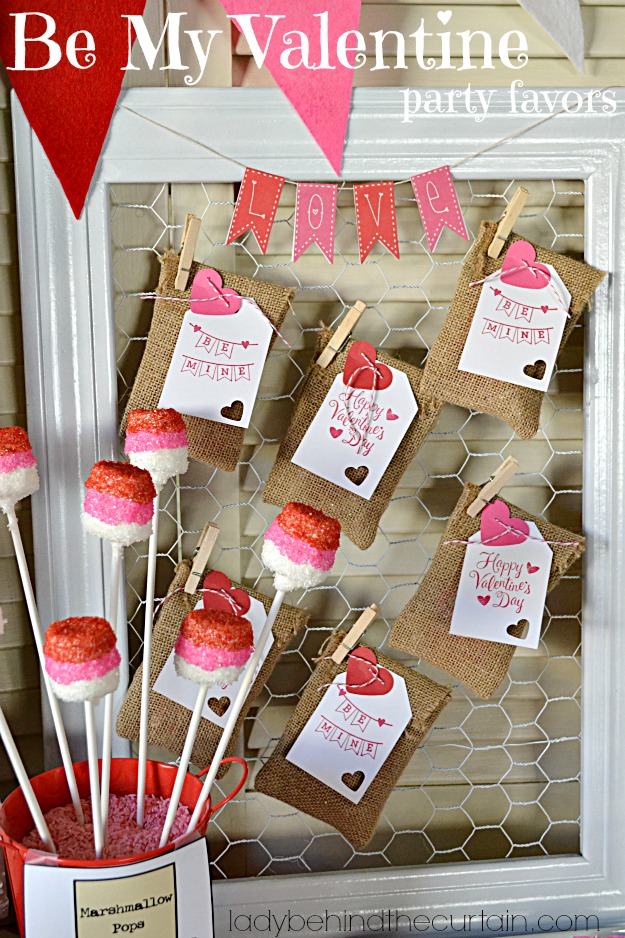 Thanks again for visiting Lady Behind The Curtain!
LET'S PARTY!