Cast Party Wednesday #137
Hi Everyone!
Still trying to figure stuff out.  I made a Cast Party Wednesday Pinterest Board where I can pin my favorites!
I hope you all had a WONDERFUL Easter.  Mine was VERY busy with our Churches Easter Brunch (served over 200).  Call me crazy but I LOVE doing it!
14 dozen cookies, 200 parfaits, 40 dozen mini muffins and 120 boiled eggs to mention a few.  HA!  I couldn't do it without the help of my WONDERFUL husband.  He is my partner in crime.  🙂
It's time for Cast Party Wednesday!  You know what that means?  Time to celebrate our hard work and the wonderful creations that have come from it.  PLEASE feel free to add as many posts as you like.  I love it when creative minds come together!  Forget about the rules lets just HAVE FUN!
THANK YOU FOR VISITING LADY BEHIND THE CURTAIN AND CAST PARTY WEDNESDAY!
Don't miss a thing from Lady Behind The Curtain.  Follow me on Facebook, Google Plus, Twitter and Instagram  OR  subscribe to my email and never miss a post.  NEW! StumbleUpon!
Are you planning a Fiesta Party?  Make sure you add this ROASTED SALSA to your menu.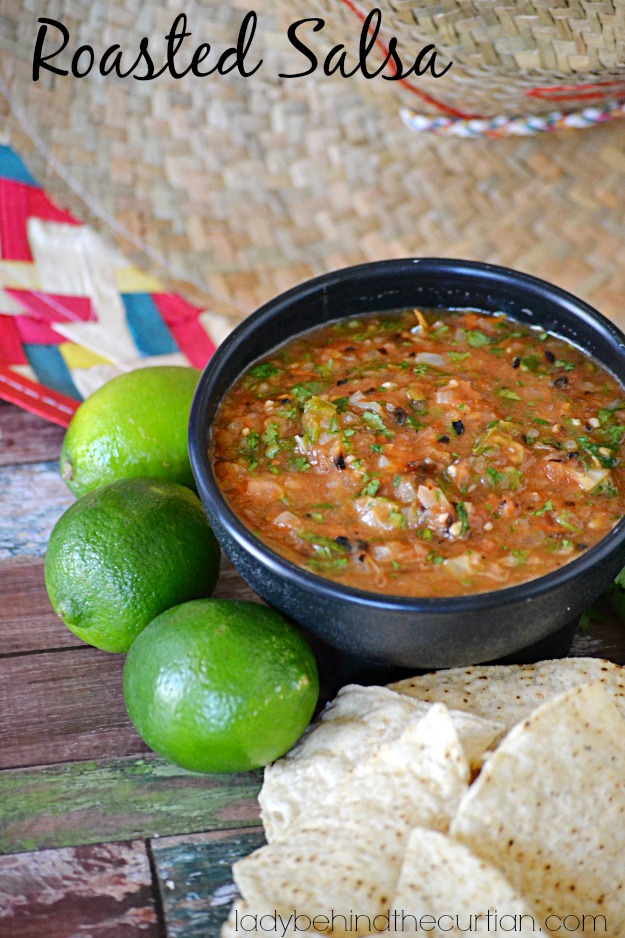 LET'S PARTY!