Cast Party Wednesday #140
CAST PARTY WEDNESDAY PINTEREST BOARD STILL OPEN FOR ALL PARTICIPANTS!
I have decided to open up my Cast Party Wednesday Pinterest board to ALL participants of Cast Party Wednesday.  If you have already been added ignore this announcement. 🙂
For those of you who have NOT received an invitation.
1.  Follow me on Pinterest (I can't invite you unless you are following me).
2.  Send me an email (sheryl@ladybehindthecurtain.com) letting me know you have followed me with the email address you use for Pinterest (I need that to invite you).
NOW MORE PEOPLE WILL SEE YOUR POSTS!!!
It's time for Cast Party Wednesday!  You know what that means?  Time to celebrate our hard work and the wonderful creations that have come from it.  PLEASE feel free to add as many posts as you like.  I love it when creative minds come together!  Forget about the rules lets just HAVE FUN!
THANK YOU FOR VISITING LADY BEHIND THE CURTAIN AND CAST PARTY WEDNESDAY!
Don't miss a thing from Lady Behind The Curtain.  Follow me on Facebook, Google Plus, Twitter and Instagram  OR  subscribe to my email and never miss a post.  NEW! StumbleUpon!
With tons of festive sprinkles and fun red, white and blue frosting.  These Mini Cake Mix Sandwich Cookie Bites are sure to be a hit at your Memorial Day celebration.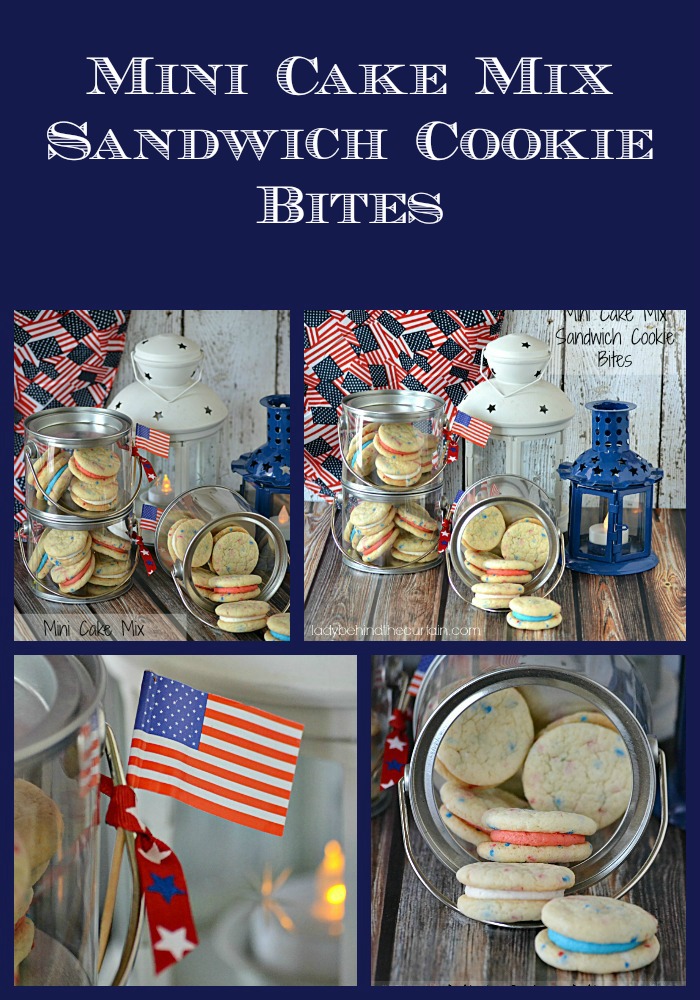 LET'S PARTY!