Cast Party Wednesday: Link Party #3
Woo Hoo! Did you see that?  I had 110 link ups last week!  What an awesome collection of recipes too.  I hope you took some time to visit a few of them.
Now here's what you've been waiting for:
#1 Mexican Tortilla Lasagna by Fresh Plate!  I LOVED this recipe!  It's easy to make, kid friendly and you can dress it up for adults by adding sour cream, chopped lettuce, avocado and hot chilies.
Make sure you visit Liz's website (Fresh Plate).  It's full of great recipes like her recipe for monkey bread using canned biscuits!
#2 Boston Cream Cupcakes by Will Cook for Smiles – Boston Cream filled donuts are my favorite so you know these beauties are going to be outstanding!
Please go check out Lyuba's website (Will Cook for Smiles).  It is full of tasty recipes.  One recipe that caught my eye was the Buffalo Chicken salad.  Easy to make and FULL of flavor!
#3  Nutella Macaroons By Cooking with Chopin – I love the idea of the "instant gratification" version of macaroons and whoopie pies!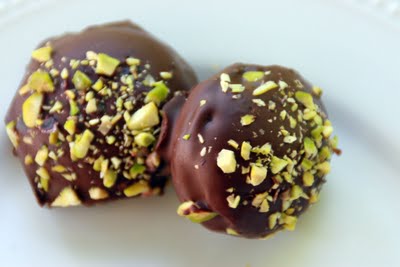 Please go check out Ginny's website (Cooking with Chopin).  She has a ton of recipes, advice and helpful hints.
MAKE SURE YOU PICK UP YOUR FEATURED BUTTON!
CONGRATULATIONS!!!
I HAVE A FEW RULES I WOULD LIKE YOU TO FOLLOW
1.  RECIPES ONLY PLEASE (Must be made by you)
2. You may post as many recipes as you like after all this is a party!  Right?
3. Link up to your specific post not to your main blog.
4. A link back to this website must appear somewhere on your post.  A Link Back qualifies you to be a featured blog for the following week.
5. Visit some of the other posts and leave a nice comment.  Everyone loves a comment.
That's It.  NOW LET'S PARTY!!!!!