Cast Party Wednesday: Link Party #4
I had such a GREAT party last week! Thanks to all that posted their fabulous recipes. Whenever I click to view what new recipes have been entered I feel like I'm shopping! Except I can be in my pajamas and I'm NOT spending money! HA!
Okay, on with the news!
#1 Homemade Pop Tarts by Sweet Baby Mason James!  What a treat for the kids!  Who am I fooling it was a treat for the adults (me) too!  We love to snack on pop tarts but this recipe takes it to a whole other level.  I used Blueberry preserves for mine.  It was like a blueberry pie treat!  LOVED IT!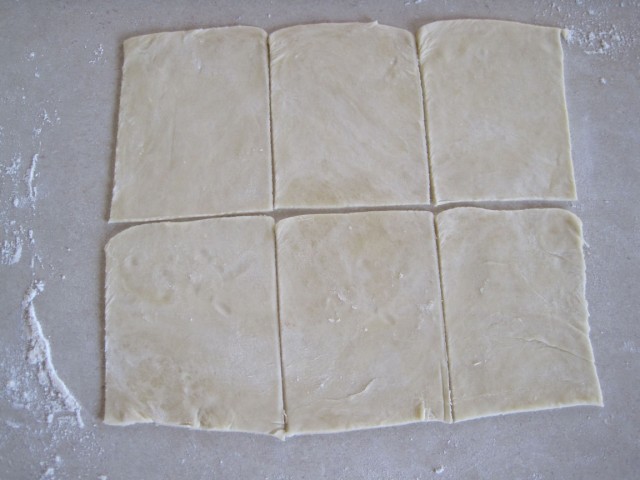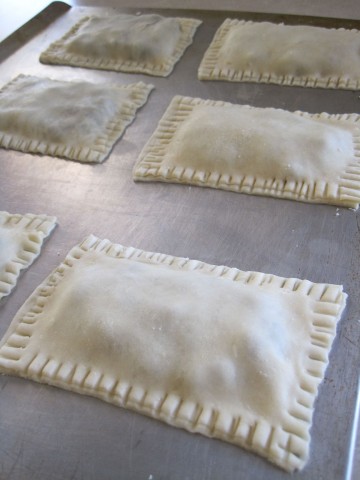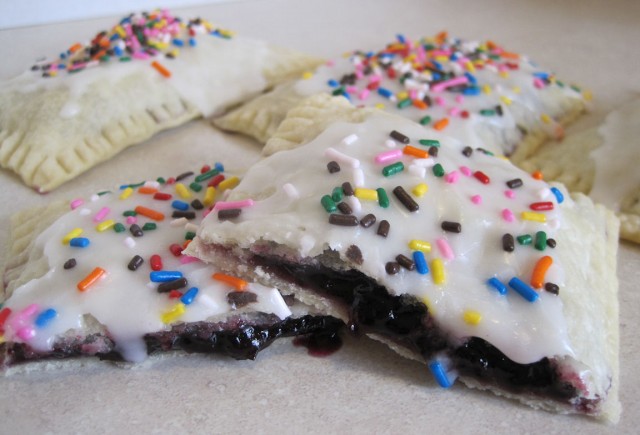 Please go Visit Jade, her website Sweet Baby Mason Jamesalso has an amazing Esty store where she sales custom cakes and cupcakes.  Her store is on vacation now but will re open in time for all your back to school orders!
#2 4th of July Cookies by Mimi's Kitchen.  Aren't these cookies AMAZING?  These would make a beautiful addition to any celebration table.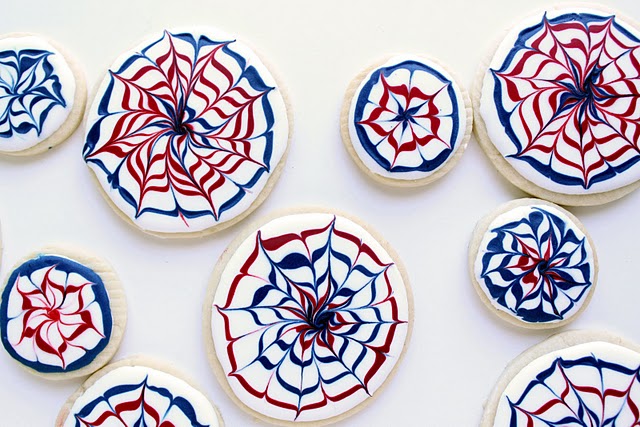 Make sure you go visit Mimi at her website Mimi's Kitchen.  She has tons of fun ideas including her Hocus Pocus pumpkin cupcakes. That movie happens to be my favorite Halloween Movie!
#3 Chocolate Chip Brownies with Chocolate Marshmallow Frosting by The World According To Jiggle! How can you go wrong with a recipe that has the words chocolate, brownie and marshmallow in the title?  The Answer:  YOU CAN'T!
Please go visit The World According To Jiggle.  There is a great recipe selection including how to make Pretzel Dogs!
Wasn't there a GREAT selection of recipes?  I can't wait to see what you bring me this time.
Don't forget to grab an "I was Featured" button
I HAVE A FEW RULES I WOULD LIKE YOU TO FOLLOW
1.  RECIPES ONLY PLEASE (Must be made by you)
2. You may post as many recipes as you like after all this is a party!  Right?
3. Link up to your specific post not to your main blog.
4. A link back to this website must appear somewhere on your post.  A Link Back qualifies you to be a featured blog for the following week.
5. Visit some of the other posts and leave a nice comment.  Everyone loves a comment.
That's It.  NOW GRAB A BUTTON and LET'S PARTY!!!!!