Cast Party Wednesday: Link Party #5
Summer is definitely here.  Our Monsoon Season has started.  It's my favorite time of year! 
It's already party # 5 and I have had such a great time visiting  all of your websites, looking at your tasty recipes, and making some of them too.
The top 3 most viewed links were:
#1 Maple Glazed Salmon by Jane Deere!  I was excited when I saw this recipe was in the number one spot.  Jennifer's recipe has Hoisin Sauce; which happens to be my favorite sauce when I'm cooking a stir fry.  So I knew I would love this recipe and I was right!  The sweetness of the syrup with the savory taste of the hoisin sauce made for a perfect balance.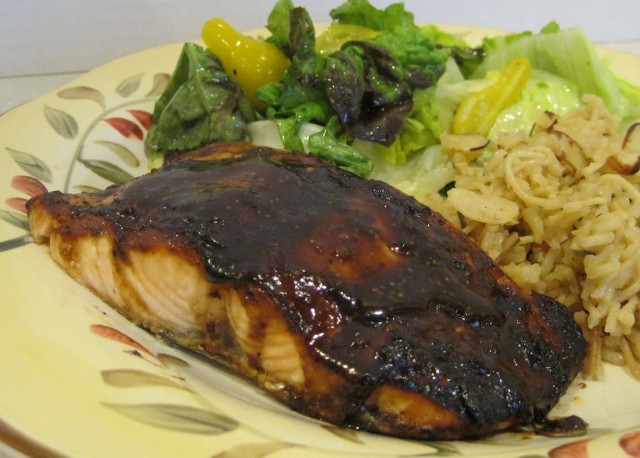 Visit Jennifer at Jane Deere for her many yummy recipes!  One recipe that caught my eye was her Pumpkin Doughnut Muffins.  I haven't met a doughnut I didn't like even in muffin form. 🙂
I had a tie for second place!
#2 Chick Cupcake Topper  by Belle Cake Topper and Mould!  Isn't this the cutest cupcake topper ever?  This would be perfect to have at a baby shower!

Take time to visit Marda at Belle Cake Topper and Mould.  She has some very creative ideas.  The one that caught my eye was a king frog cake pop.  So creative and cute!
#2 Chocolate Cake with Marshmallow Frosting by Crazy For Crust!  Mmmm a chocolate cake with coffee added topped with a marshmallow frosting!  GET OUT!!!  This cake is on my list to try.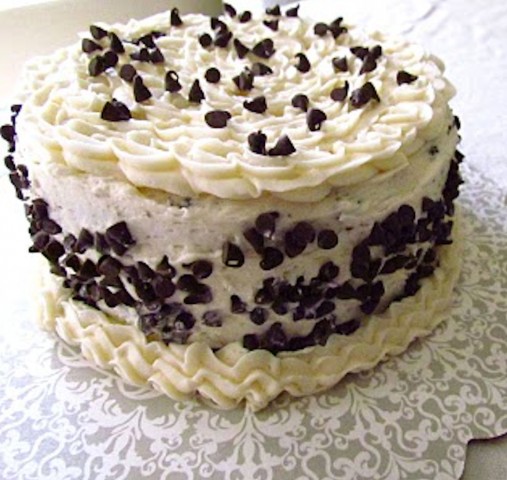 Yes!  Go Visit Dorothy at Crazy for Crust.  I found a recipe for Cake Batter Ice Cream.  I am a BIG fan of anything with cake batter.  YAY!  For Dorothy!
#3 Sour Cream Enchilada Casserole by Greene Acres Hobby Farm!  With layers of cheese, chicken, and green chilies this makes for an easy and delicious summer dinner.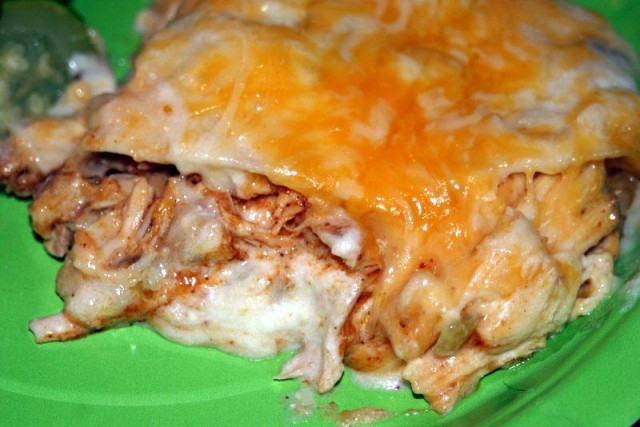 Visit Michelle at Greene Acres Hobby Farm  for not only recipes but all kinds of other helpful ideas.
Wasn't there a GREAT selection of recipes?  I can't wait to see what you bring me this week.
Don't forget to grab an "I was Featured" button
I HAVE A FEW RULES I WOULD LIKE YOU TO FOLLOW
1. RECIPES ONLY PLEASE (Must be made by you)
2. You may post as many recipes as you like after all this is a party! Right?
3. Link up to your specific post not to your main blog.
4. A link back to this website must appear somewhere on your post.  A Link Back qualifies you to be a featured blog for the following week.
5. Visit some of the other posts and leave a nice comment. Everyone loves a comment.
That's It.  NOW  GRAB A BUTTON  and  LET'S  PARTY!!!!!