WELCOME TO ANOTHER CAST PARTY WEDNESDAY!
I'm was so happy to see some NEW bloggers joining us last week and the return of my faithful bloggers.  I really appreciate you taking the time to share your creations here at Cast Party Wednesday!
I hope everyone is having an AWESOME week!  I can't believe we're already into July!  Where has the time gone?
I appreciate each and EVERY one of you!  THANK YOU!
I'd like to introduce you to my newest sponsor:
Where you can find a great collection of baby shower themes.  Complete with banners, invitations, games and a whole array of other items.  Please remember PRINT MY BABY SHOWER for your next party.
———————————————————————————————————————————————
RULES
ALL POSTS ARE WELCOME!
THE POST YOU ENTER MUST BE MADE BY YOU.
PLEASE NO GIVE AWAYS OR PARTIES.
By submitting your post you give me permission to promote your post through pinterest and facebook.
A link back to this website MUST appear somewhere on your post. A TEXT LINK, BUTTON, SIDEBAR. OR A LIST .
———————————————————————————————————————————————
Today I am sharing maybe one of the easiest cakes I've ever made.  This cake is not only easy to make but VERY addictive.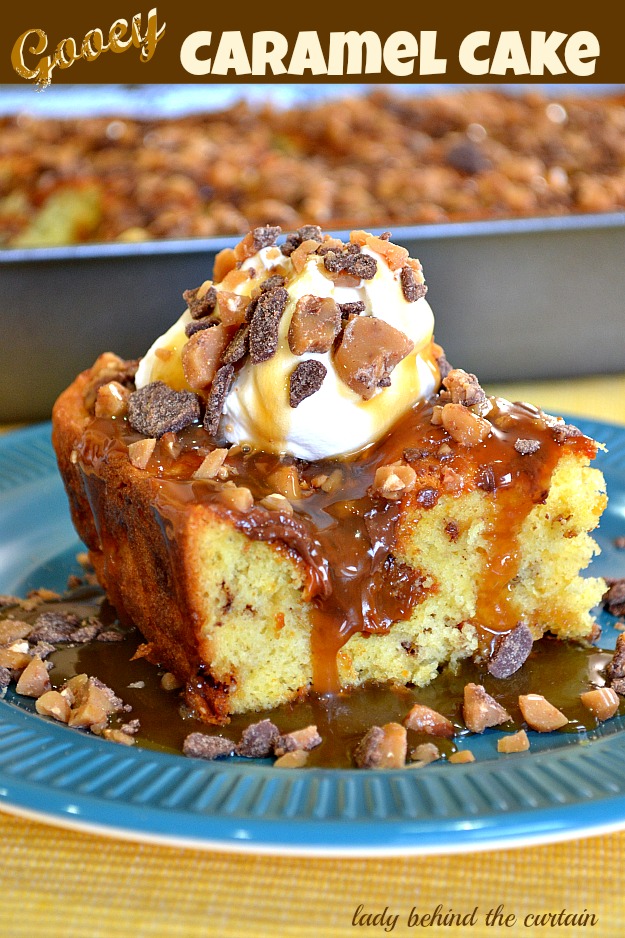 Thanks again for visiting Lady Behind The Curtain!
LET'S PARTY!