Cast Party Wednesday: Link Party #14
Thanks everyone for participating in my party last week and for all the nice wishes for a fun vacation.  It was really nice to get out of the kitchen for a few days and spend the time with just me and my husband.
Today I am sharing my Caramel Banana Cake Roll!  This a lighter version.  I love this dessert because it looks like it's so hard to make but shhh don't tell anyone it's really easy.  🙂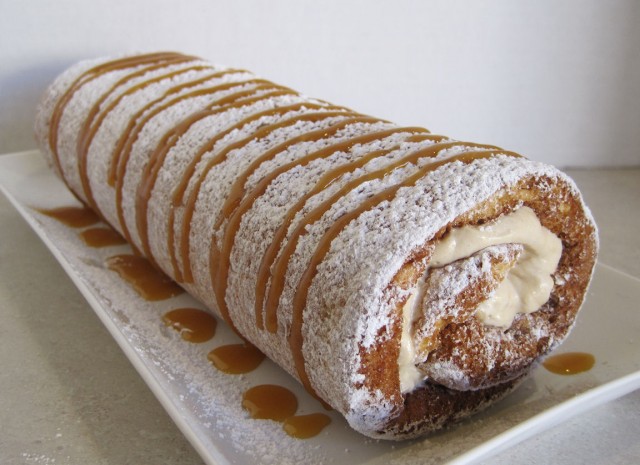 The top 3 most viewed recipes last week were:
#1  Chiles Rellenos Casserole by Passionate Perseverance!
#2  Cinnamon Roll Cupcakes by Sugar Beams and Other Half Baked Adventures!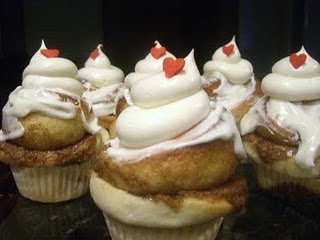 #3  Sweet Baked Quinoa by This Chick Cooks!
CONGRATULATIONS TO THE FEATURED RECIPES!!!
Don't forget to grab an "I was Featured" button



Wasn't there a GREAT selection of recipes? I can't wait to see what you bring me this week.
I HAVE A FEW RULES I WOULD LIKE YOU TO FOLLOW
1. RECIPES ONLY PLEASE (Must be made by you)
2. You may post as many recipes as you like after all this is a party! Right?
3. Link up to your specific post not to your main blog.
4. A link back to this website must appear somewhere on your post or side bar. A Link Back qualifies you to be a featured blog for the following week.
5. Visit some of the other posts and leave a nice comment. Everyone loves a comment.
That's It!
NOW GRAB A BUTTON and LET'S PARTY!!!!!