Cast Party Wednesday: Link Party #33
Hi Everyone and WELCOME to another CAST PARTY WEDNESDAY!!! THANK YOU for visiting LADY BEHIND THE CURTAIN.  I LOVE looking at all the creative and tasty recipes you bring to the party!
If you missed this week's MENU ROUND UPS here is a reminder.   If you like it put a pin on it!  🙂
MENU #1
BREAKFAST:  Best Buttermilk Pancakes by Sugar Beams
LUNCH:  Spring Rolls by Dwell on Joy
DINNER:  Quinoa Black Bean Patties by Meg's Everyday Indulgence
DESSERT:  Cinnabon-Cinnamon Roll Cake by Lady with The Red Rocker
MENU #2
BREAKFAST:  Western Omelet by Fantastical Sharing of Recipes
LUNCH:  Chipotle Taco Salad by Hezzi D's
DINNER:  Dijon Wine Steak Kabobs by Crystal & Co.
DESSERT:  Carrot Halwa by Simply Sweet'n Savory
MENU #3
BREAKFAST:  Ham & Cheese Breakfast Casserole by Life's Simple Measures
LUNCH:  Baked Parmesan Tomatoes by This Southern Mom Cooks
DINNER:  Beef, Cheese and Potato Pie by Hobbies Make Me Happy
DESSERT:  Peanut Sesame Balls by Dulce Fresa's Keys
I HOPE YOU ENJOY THESE SELECTIONS and CONGRATULATIONS TO THE FEATURED RECIPES FROM LAST WEEKS CAST PARTY WEDNESDAY #32!!!
Today I have two posts I'd like to share!
RODEO FEST 2012!  This was my first year of directing our church's Rodeo Fest.  It was so much fun coming up with ways to dress up the place.  I already have some fun ideas for next year.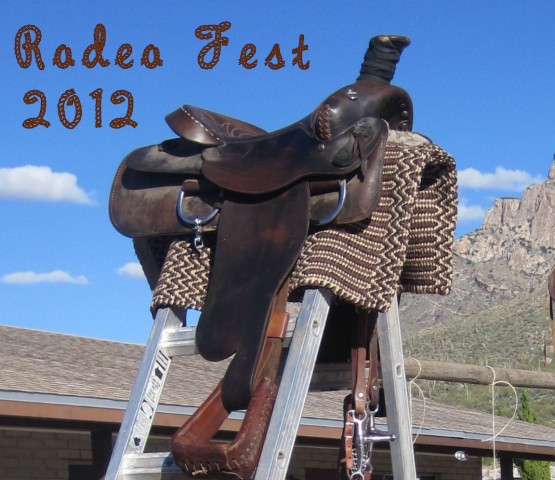 LEMON BARS ON THE GO!  With an oatmeal cookie for the crust these are as tasty as they look!
Wasn't there a GREAT selection of recipes last week? I can't wait to see what you bring me this week.
I HAVE A FEW RULES I WOULD LIKE YOU TO FOLLOW
1. RECIPES ONLY PLEASE (Must be made by you)
2. You may post as many recipes as you like after all this is a party! Right?
3. Link up to your specific post not to your main blog.
4. A link back to this website must appear somewhere on your post or side bar. A Link Back qualifies you to be a featured blog for the following week.
5. Visit some of the other posts and leave a nice comment. Everyone loves a comment.
THAT'S IT!
NOW GRAB A BUTTON and LET'S PARTY!!!!!