Cast Party Wednesday: Link Party #35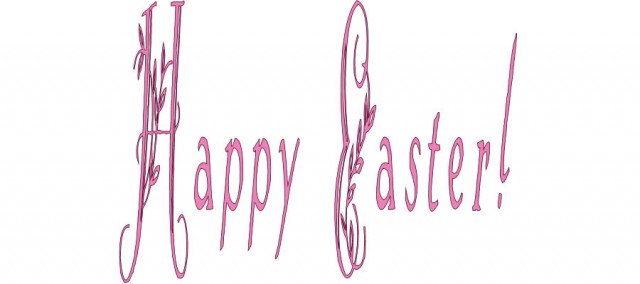 Hi Everyone and WELCOME to another CAST PARTY WEDNESDAY!!!   THANK YOU for visiting LADY BEHIND THE CURTAIN.  I LOVED looking at all the creative party ideas and tasty recipes you brought to the party last week.  I am so EXCITED about  the changes to our party!!!  It just keeps getting better and better!
THREE REMINDERS!!!
1.  CAST PARTY WEDNESDAY IS NOW A RECIPE AND PARTY IDEA PARTY.
2.  FOLLOW ME ON FACEBOOK FOR DAILY UPDATES.
3.  FOLLOW ME ON PINTEREST FOR MORE FUN AND YUMMY IDEAS.
If you missed last weeks MENU & PARTY IDEA ROUND UPS the links are listed below.
MENU & PARTY IDEA #1
PARTY IDEA :
Origami Newspaper Hats (with video) by A Crafty Cook
MENU:
Maple Bacon Sticky Buns by Adventures in Dinner; Zesty Tuna Patties by Happy Hodgepodge Home; Vegetable Orzo Stuffed Peppers by Flavors by Four; Dark Chocolate, White Chocolate, Mocha Baileys 6 Layer Cake by Trilogy Edibles
MENU & PARTY IDEA #2
PARTY:
Rainbow Party by Racks and Mooby
MENU:
Cinnamon Raisin Bread by Curly Eats; Chicken Curry & Fruit Salad by A Pinch of Joy; Pork Chops with Bacon & Bourbon Molasses Glaze by Hezzi D's; German Chocolate Cake by Newlyweds
MENU & PARTY IDEA #3
PARTY:
Cupcake & Polka Dots Birthday by Tickled Peach Studio
MENU:
Spinach Artichoke Quiche by Carolina Heart Strings; BBQ Chicken Salad by Meg's Everyday Indulgence; Healthy Stir Fry by Naked Moxie;White Chocolate Creme Brulle by That Skinny Chick Can Bake
Today I am sharing my Easter/Spring Centerpiece.  I know I have had it up on the website for a couple of days but I am so excited about this versatile centerpiece I wanted to share it personally with YOU!
I am also sharing my Neapolitan Fudge.  This recipe looks complicated but is really easy and tasty too!  ENJOY!  🙂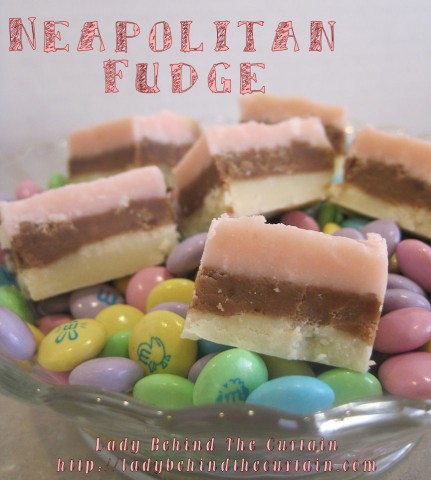 LET'S HAVE SOME FUN! PLEASE SHARE YOUR AWESOME RECIPES AND YOUR PARTY IDEAS!!! 🙂
I HAVE A FEW RULES I WOULD LIKE YOU TO FOLLOW
1. THIS PARTY IS FOR RECIPES AND PARTY IDEAS ONLY (Must be made by you)
2. You may post as many recipes or party ideas as you like after all this is a party! Right? But PLEASE if you have already posted a recipe or party idea from past weeks DO NOT post it again. Your post MUST be a NEW post to this party. 🙂
3. Link up to your specific post not to your main blog.
4. A link back to this website MUST appear somewhere on your post.  A TEXT LINK, BUTTON, SIDEBAR. OR A LIST is fine with me.
5. Visit some of the other posts and leave a nice comment. Everyone loves a comment.
THAT'S IT!
NOW GRAB A BUTTON and LET'S PARTY!!!!!