Cast Party Wednesday: Link Party #48
WELCOME to a day of CELEBRATION and CAST PARTY WEDNESDAY!  I'm so glad you decided to join us!
HERE ARE THE FEATURES FROM LAST WEEK CAST PARTY WEDNESDAY!
Feature #1  BAG FREE BRISKET BY TASTE BUDS
Feature #2  LEMONHEAD COOKIES BY LIFE MADE SIMPLE
Feature #3  FRESH CHERRY FRITTERS BY MOM ON TIME OUT
Feature #4  NUTELLA BRAID BY HEATHER'S FRENCH PRESS
Feature #5  RED, WHITE AND BLUE GUM DROPS BY HUNGRY HAPPENINGS
Feature #6  CONSTRUCTION BIRTHDAY PARTY BY IMPRINTALISH
Feature #7  PEANUT BUTTER MOUSSE TORTE BY SUSANNAH'S KITCHEN 
CONGRATULATIONS FOR BEING SELECTED AS TODAY'S FEATURE!   
THANK YOU FOR SHARING WITH US AT CAST PARTY WEDNESDAY!
Today I am sharing these cute little mini cinnamon rolls baked in ketchup cups!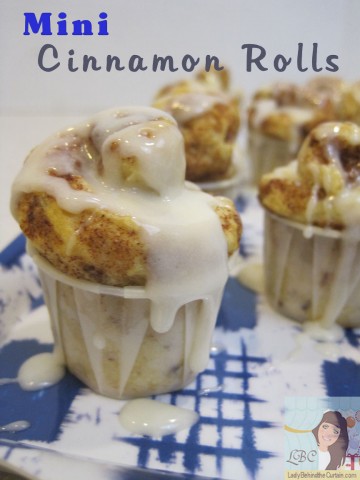 LET'S HAVE SOME FUN!
PLEASE SHARE YOUR AWESOME FOOD RECIPES AND PARTY IDEAS!!! 🙂
I HAVE A FEW RULES I WOULD LIKE YOU TO FOLLOW
1. THIS PARTY IS FOR FOOD RECIPES AND PARTY IDEAS ONLY (Must be made by you)
2. You may post as many recipes or party ideas as you like after all this is a party! Right? But PLEASE if you have already posted a recipe or party idea from past weeks DO NOT post it again. Your post MUST be a NEW post to this party. 🙂
3. Link up to your specific post not to your main blog.
4. A link back to this website MUST appear somewhere on your post. A TEXT LINK, BUTTON, SIDEBAR. OR A LIST is fine with me.
5. Visit some of the other posts and leave a nice comment. Everyone loves a comment.
THAT'S IT!
NOW GRAB A BUTTON and LET'S PARTY!!!!