Cast Party Wednesday: Link Party #59

WELCOME to another CAST PARTY WEDNESDAY!
I'm so glad you decided to join us!  Every week I look forward to you visiting and sharing your creations with me.
HERE are the features from last weeks Cast Party Wednesday!  CONGRATULATIONS to you who were chosen and THANK YOU for sharing your recipes and fun party ideas with us!
~Sheryl~
HALLOWEEN  is quickly approaching.  Today I'm sharing the first of many creations for this HALLOWEEN season!
I like to call this one~
KRISPY TREAT COSTUME!
Is that a caramel apple?
NO!  That's a rice krsipy treat in a caramel apple costume!
Use this idea as a trick or a treat!  FUN addition to a Halloween dessert table, party favor or something fun for your trick or treaters!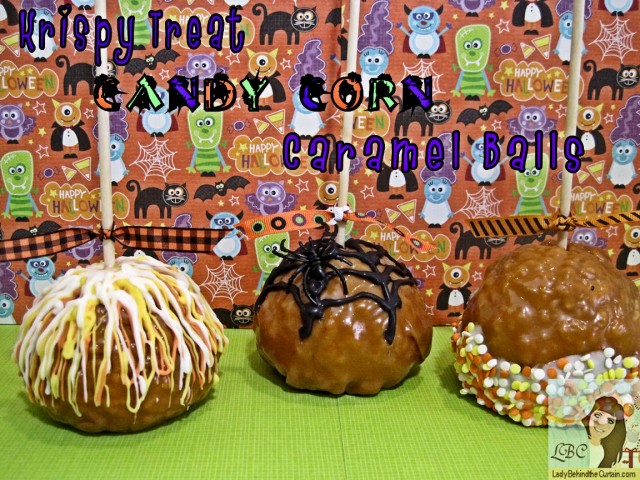 THANKS AGAIN FOR COMING!
~SHERYL~
LET'S HAVE SOME FUN!
PLEASE SHARE YOUR AWESOME FOOD RECIPES AND PARTY IDEAS!!! 🙂
I HAVE A FEW RULES I WOULD LIKE YOU TO FOLLOW
1. THIS PARTY IS FOR FOOD RECIPES AND PARTY IDEAS ONLY (Must be made by you)
2. You may post as many recipes or party ideas as you like after all this is a party! Right? But PLEASE if you have already posted a recipe or party idea from past weeks DO NOT post it again. Your post MUST be a NEW post to this party. 🙂
3. Link up to your specific post not to your main blog. By submitting your post you give me permission to promote your post through pinterest and facebook.
4. A link back to this website MUST appear somewhere on your post. A TEXT LINK, BUTTON, SIDEBAR. OR A LIST is fine with me.
PLEASE GRAB A BUTTON and LET'S PARTY!!!!