Cast Party Wednesday: Link Party #6
All of you put together made for an AMAZING party last week!  Thank you ALL for participating.  It's so much fun looking through all the different recipes!
The top 3 most viewed links were…….
#1  Harry Potter Butterbeer Cupcakes by Mrs. Fox's Sweets!  I guess I'm not the only Harry Potter fan!  I was thrilled to see these in the number 1 spot!  I had a lot of fun making these delicious buttery cupcakes.
Mrs. Fox's cupcakes were topped with cute chocolate frogs made from a  mold.  I didn't have frog molds so I found a picture I liked of a frog, printed it out, taped it to a cookie sheet, taped wax paper over that, melted dark chocolate candy melts, put the melted candy into a squeeze bottle, drew around the outside of the frog, filled the inside with chocolate and put it into the freezer.  It was fun figuring out how I would get a chocolate frog on the top of my cupcakes.  I even went around town looking for Harry Potter chocolate frogs.  But none were to be found.  I did this for free anyway since I already had the candy melts.  It took less then half a bag to make 6.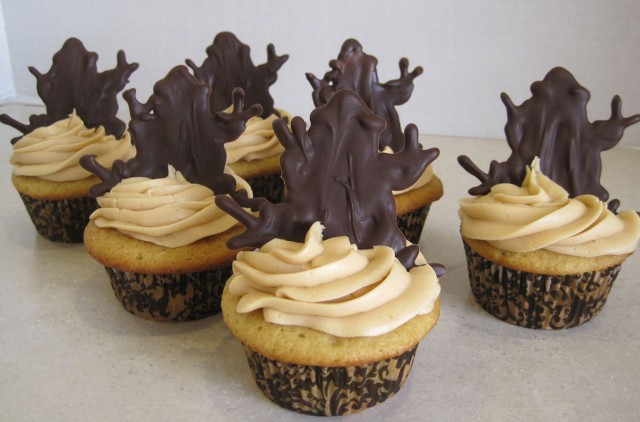 Please go visit Mrs. Fox's Sweets for tons of cupcake and cakepop ideas and tutorial!
#2  Cupcake Animal Print by Belle Cake Topper And Mould!  What a cute and easy idea.  Animal print things are so popular!
Make sure you visit Marda at Belle Cake Topper and Mould.  I saw her newest addition, it was a ballet costume cupcake topper that is the cutest things EVER!
#3 Cream Cheese Cheddar Rolls by Trailer Gypsy.  Don't these look amazing with the cheese oozing out?  YUM!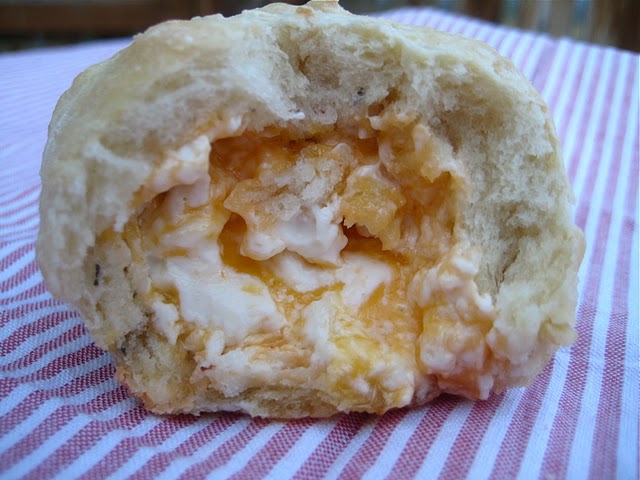 Visit Jordan's website Trailer Gypsy for not only recipe ideas but also craft idea!
CONGRATULATIONS TO THE FEATURED RECIPES!!!
Don't forget to grab an "I was Featured" button
Wasn't there a GREAT selection of recipes? I can't wait to see what you bring me this week.
I HAVE A FEW RULES I WOULD LIKE YOU TO FOLLOW
1. RECIPES ONLY PLEASE (Must be made by you)
2. You may post as many recipes as you like after all this is a party! Right?
3. Link up to your specific post not to your main blog.
4. A link back to this website must appear somewhere on your post. A Link Back qualifies you to be a featured blog for the following week.
5. Visit some of the other posts and leave a nice comment. Everyone loves a comment.
That's It. NOW GRAB A BUTTON and LET'S PARTY!!!!!