Cast Party Wednesday: Link Party #61

MORE CHANGES!
For the last few weeks CAST PARTY WEDNESDAY has been receiving many posts that are not food or party related.  With agony I have had to delete these posts.  So I have decided in order to make myself feel better that I am opening up this party to ALL POSTS!
WELCOME to another

CAST PARTY WEDNESDAY!
I'm so glad you decided to join us!  Every week I look forward to you visiting and sharing your creations with me.
HERE are the features from last weeks Cast Party Wednesday!  CONGRATULATIONS to you who were chosen and THANK YOU for sharing your recipes and fun party ideas with us!
~Sheryl~
Today I am sharing a creepy but fun idea!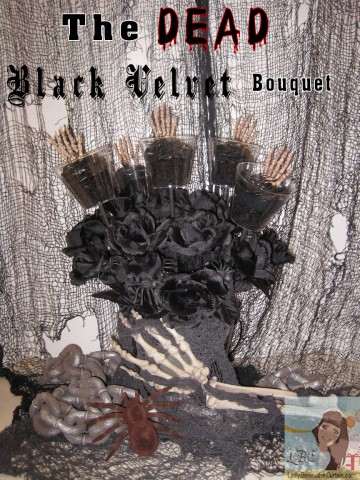 LET'S PARTY AND DON'T HOLD BACK!  GIVE ME EVERYTHING YOU'VE GOT!  🙂
LET'S HAVE SOME FUN!
PLEASE SHARE ANYTHING MADE BY YOU!!!  🙂
I HAVE A FEW RULES I WOULD LIKE YOU TO FOLLOW
1. THE POST YOU ENTER

MUST

BE MADE BY YOU!
2. You may post as many ideas as you like after all this is a party! Right? But PLEASE if you have already added a post from past weeks DO NOT post it again. Your post MUST be a NEW post to this party. 🙂
3. Link up to your specific post not to your main blog. By submitting your post you give me permission to promote your post through pinterest and facebook.
4. A link back to this website MUST appear somewhere on your post. A TEXT LINK, BUTTON, SIDEBAR. OR A LIST is fine with me. Why you ask?  This helps get the word out about CAST PARTY WEDNESDAY which in return will help the party grow and get you more views to your post.  🙂
PLEASE GRAB A BUTTON and LET'S PARTY!!!!