Cast Party Wednesday: Link Party #68


WELCOME to another CAST PARTY WEDNESDAY!
I'm so glad you decided to join us!  I really appreciate you taking the time to share your creations here at Cast Party Wednesday!
IF YOU MISSED THEM HERE ARE LAST WEEKS POSTS.

From left to right: 1.  STUFFED PUMPKIN SPICE MINI CAKES  2.  PERSIMMON CHEESECAKE  3.  DEEP DISH TACO PIZZA  4.  HAWAIIAN BUBBLE PIZZA

From left to right:  5.  PECAN PRALINE BREAD PUDDING  6.  EASY PAY DAY CANDY BARS  7.  25 CROWD-PLEASING CASSEROLES
—————————————————————————————————————————————————–
RULES
ALL POSTS ARE WELCOME!
THE POST YOU ENTER MUST BE MADE BY YOU!
By submitting your post you give me permission to promote your post through pinterest and facebook.
A link back to this website MUST appear somewhere on your post. A TEXT LINK,

BUTTON

,

SIDEBAR. OR A LIST

.
—————————————————————————————————————————————————–
SHARING WITH YOU TODAY!
I love when a cake mix is a big part of a recipe!  This bar totally reminds of a cheese danish!  It's SO GOOD and EASY to make.  A great dessert to take for the holidays.  It's a wonderful thing when only a few ingredients your can create such a tasty dessert!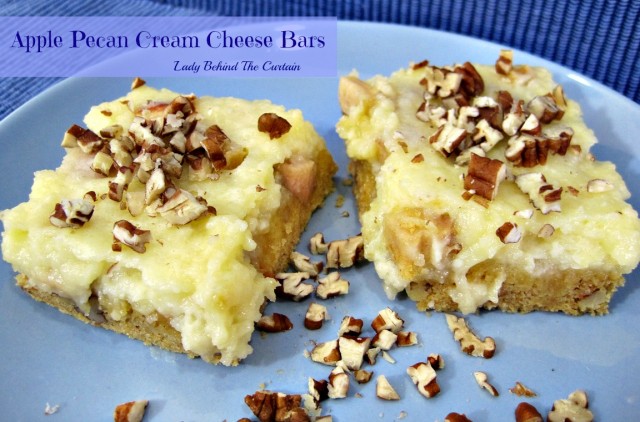 Thanks again for visiting Lady Behind The Curtain!
LET'S PARTY!