Cast Party Wednesday: Link Party #75

WELCOME TO ANOTHER CAST PARTY WEDNESDAY!
To get all my posts you can follow me on Facebook, Pinterest, Google Plus and NOW by email!
I'm so glad you decided to join us!  I really appreciate you taking the time to share your creations here at Cast Party Wednesday!
DON'T FORGET ABOUT OUR FUN CHALLENGE COMING FEBRUARY!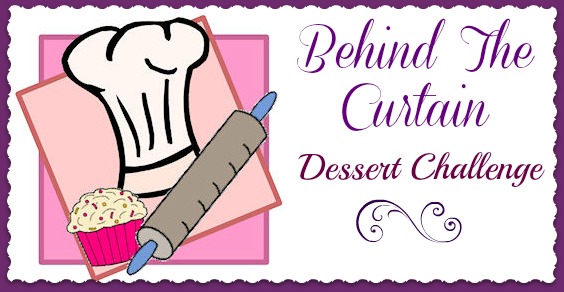 Starting February 14th I will be starting a NEW party called BEHIND THE CURTAIN DESSERT CHALLENGE.  Every month you will be assigned two ingredients.  With those ingredients you will either create or find a recipe, make it, photograph it, write a post and share it with everyone.  There is NO OBLIGATION to participate every month.  You decide when you can and when you can't.  Although I would LOVE for everyone to be able to join us every month I know that is impossible.  This party is a blog hop which means you get to host too!  Go HERE for all the fun details!  DON'T FORGET YOU CAN ONLY PARTICIPATE IF YOU SIGN UP!
IF YOU MISSED THEM HERE ARE LAST WEEKS POSTS.
What Happened Last Week At Lady Behind The Curtain #12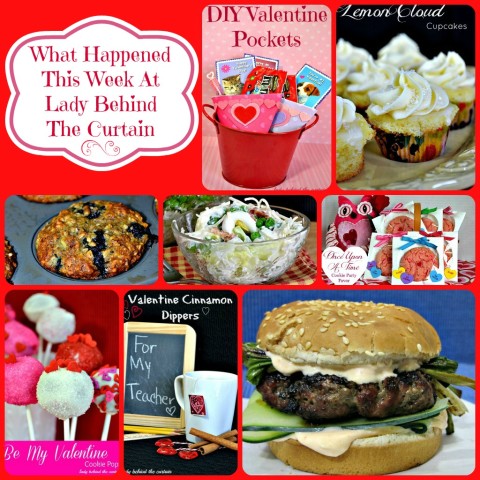 —————————————————————————————————————————————————–
RULES
ALL POSTS ARE WELCOME!
THE POST YOU ENTER MUST BE MADE BY YOU!
By submitting your post you give me permission to promote your post through pinterest and facebook.
A link back to this website MUST appear somewhere on your post. A TEXT LINK, BUTTON, SIDEBAR. OR A LIST .
—————————————————————————————————————————————————–
TODAY I AM SHARING A DELICIOUS SOUP RECIPE!
CHICKEN VERDE SOUP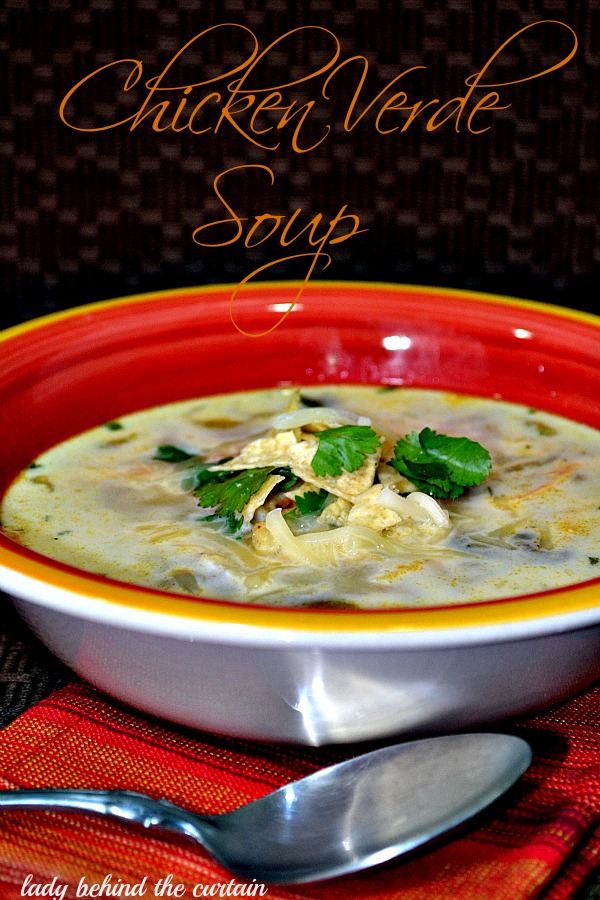 Thanks again for visiting Lady Behind The Curtain!
LET'S PARTY!