Cast Party Wednesday: Link Party #85

WELCOME TO ANOTHER CAST PARTY WEDNESDAY!
GET CONNECTED:  Follow me on Facebook, Pinterest, Google Plus and email!
I'm so glad you decided to join us! I really appreciate you taking the time to share your creations here at Cast Party Wednesday!
CHECK OUT MY NEW CHALLENGE!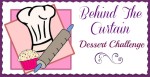 I hope everyone is having an AWESOME week! 
All

of your ideas, projects, printables and recipes were so amazing!
I appreciate each and
EVERY

one of you! 

THANK YOU!

—————————————————————————————————————————————————–
RULES
ALL POSTS ARE WELCOME!
THE POST YOU ENTER MUST BE
MADE BY YOU

.
PLEASE NO GIVE AWAYS.
By submitting your post you give me permission to promote your post through pinterest and facebook.
A link back to this website MUST appear somewhere on your post. A TEXT LINK,

BUTTON

, SIDEBAR. OR A LIST .
—————————————————————————————————————————————————–
Today I am sharing the perfect dessert for a Spring Brunch or Mother's Day.
A wonderful tart with a almond and macaroon crust filled with a almond flavored cream and topped with fruit.  This dessert makes you feel like Spring is in the air.
Thanks again for visiting Lady Behind The Curtain!
LET'S PARTY!