Cast Party Wednesday: Link Party #9
Here we are again!  The week goes so fast.  I can't believe the kids are already back in school.
I LOVE all the great recipes you shared with us last week.  It's so much fun looking through all of them.  Just like a good book!  (to me anyway) 🙂
I'm Sharing My Caramel-Nut Bars with you today!  ENJOY!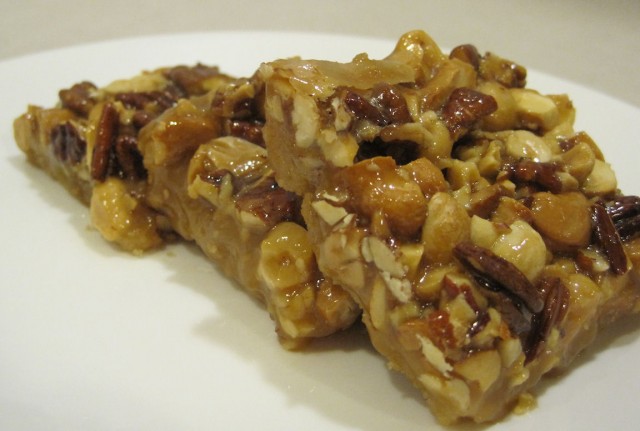 The Top 3 Most Viewed Links Were:
#1  Pit Crew Candy Cookie Bars by From Apples To Zucchini!  Pam says these little morsels taste just like a Snickers bar!  Which happens to be my favorite candy bar.  YAY ME!  I can't wait to try this recipe.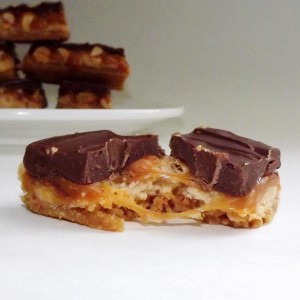 #2 S'mores With A Twist by Heart And Soul Cooking!  This recipe also has 6 other variations.  Make sure you visit to get them all!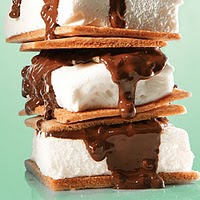 #3 S'more Cupsby Texas Cottage!  Sallie has given us an easy way to make our favorite dessert!
Kind of looks like we had a theme going on…chocolate, marshmallow, and cookies OH MY! 😉
CONGRATULATIONS TO THE FEATURED RECIPES!!!
Don't forget to grab an "I was Featured" button
Wasn't there a GREAT selection of recipes? I can't wait to see what you bring me this week.
I HAVE A FEW RULES I WOULD LIKE YOU TO FOLLOW
1. RECIPES ONLY PLEASE (Must be made by you)
2. You may post as many recipes as you like after all this is a party! Right?
3. Link up to your specific post not to your main blog.
4. A link back to this website must appear somewhere on your post or side bar. A Link Back qualifies you to be a featured blog for the following week.
5. Visit some of the other posts and leave a nice comment. Everyone loves a comment.
That's It!
NOW GRAB A BUTTON and LET'S PARTY!!!!!