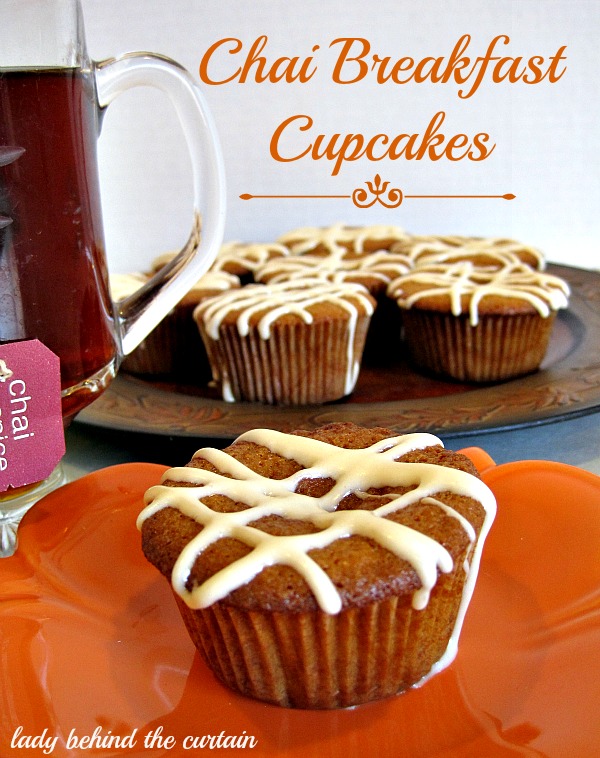 WAKE UP and smell the tea with chai breakfast cupcakes!  Because I am not a coffee drinker I LOVE tea and I LOVE the chai tea from Starbucks.  So here's a treat for all you tea drinkers.  For an on-the-go breakfast, brunch, Christmas morning, Thanksgiving morning, New Year's Day morning or a bake sale these chai breakfast cupcakes would be PERFECT! 
BAKE THEM NOW AND FREEZE FOR LATER!
These cupcakes freeze beautifully so you can make them before the chaos of the holidays get here.