Bring some spice into your life with this Chai Spice Cheesecake!  This tall spicy cheesecake is just what you'd expect from a Chai Spice Cheesecake.  For my son's birthday I combined his favorite drink and his favorite dessert to create this cheesecake.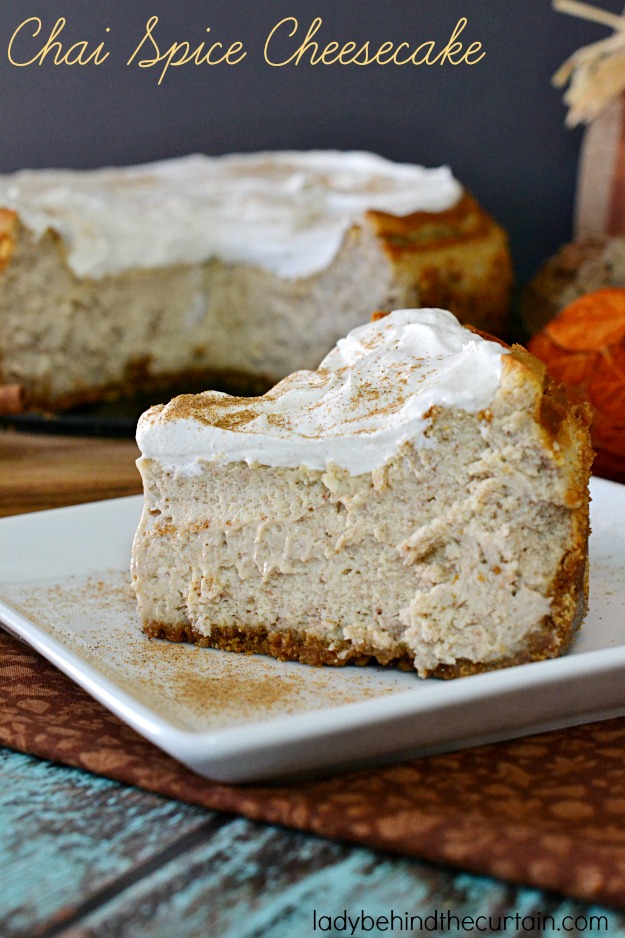 Starting with another one of his favorites.  Gingerbread!  Fist you place gingersnap cookies into a food processor.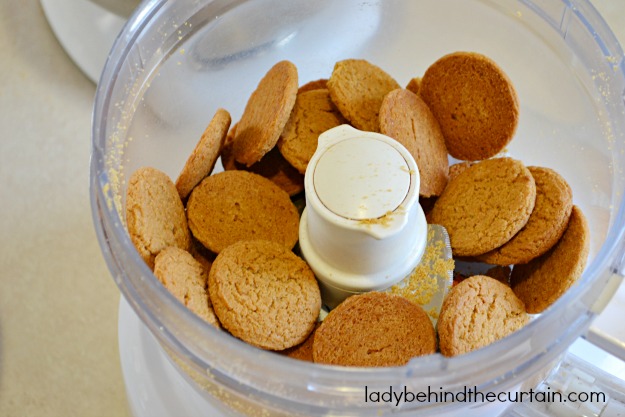 Process the cookies until they reach a cookie crumb consistency.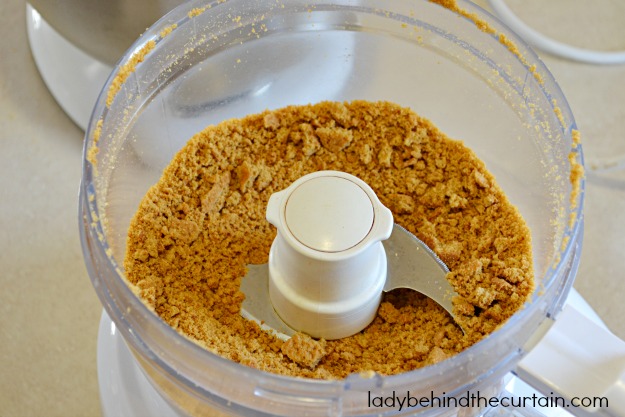 Add the melted butter and sugar to the cookie crumbs and press into the bottom and up the side of a 9-inch spring form pan. Bake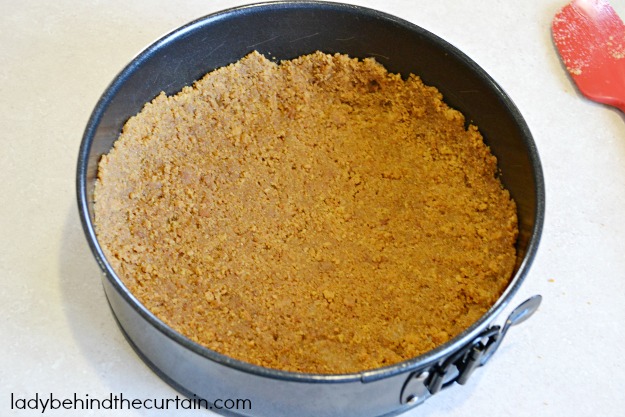 Add the spicy creamy filling and bake.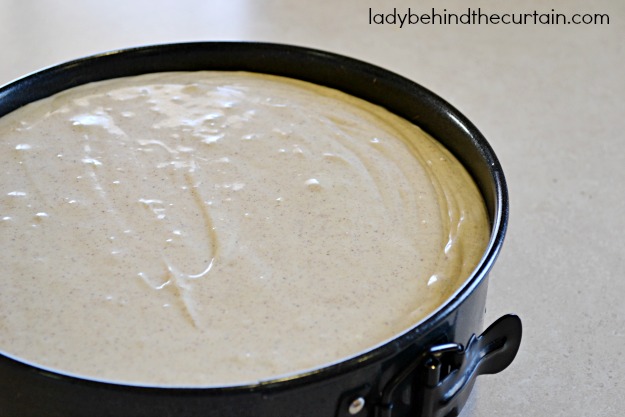 What do you get?  A delicious cheesecake that only you can make!  Or….a Chai Frappuccino (cheesecake) complete with whip cream and a dash of spice on top!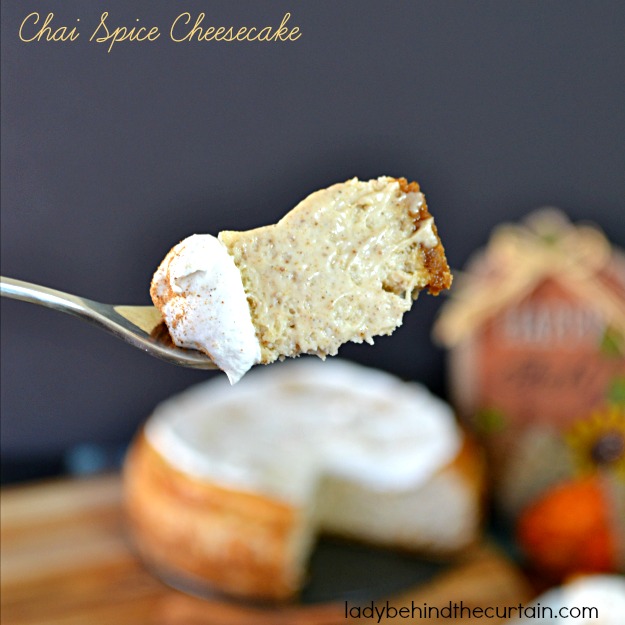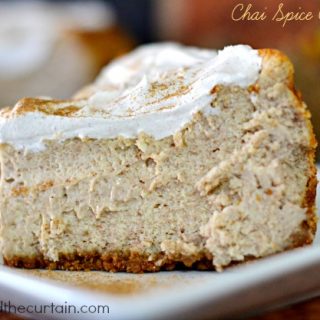 Chai Spice Cheesecake
Total Time:
1 hour
30 minutes
Transform your favorite drink into a delicious cheesecake!
Ingredients
For the Crust:
1½ cups ground ginger snap cookies (about 1-(16 ounce) bag)
½ cup butter, melted
¼ cup granulated sugar
For the Chai Spice Blend:
2 tablespoons ground cardamom
1 tablespoon ground cinnamon
1½ teaspoons ground ginger
1½ teaspoons ground cloves
For the Filling:
5 (8 ounce) packages cream cheese, softened
1¾ cup granulated sugar
3 tablespoons all-purpose flour
3 tablespoons chai spice blend
1/4 teaspoon salt
5 large eggs
2 large egg yolks
For the Topping:
1 (8 ounce) tub frozen whipped topping
1 teaspoon reserved chai spice blend
Instructions
For the Crust:
Preheat oven to 350 degrees.
Place cookies in a food processor.
Process until the cookies are fine crumbs.
Pour cookie crumbs into a medium bowl.
Stir together the cookie crumbs, melted butter and sugar.
Press in the bottom and 1-inch up the side of a spring form pan.
Bake 6 to 8 minutes.
For the Filling:
In a large mixing bowl, beat cream cheese until soft and creamy; add the sugar, flour, chai spice blend, salt and eggs.
Beat until all ingredients are combined and silky.
Pour into baked crust.
TIP: For protection - I always place my cheesecake on a cookie sheet.
Bake 55 to 60 minutes.
Let rest on counter to cool 1 hour.
Cover and place in refrigerator to cool completely (usually overnight).
For the Topping:
Add 1 teaspoon of chai spice blend to the whipped topping.
Spread evenly on cooled cheesecake.
Optional: sprinkle more of the chai spice blend on top of the spiced whipped topping.
MORE CHAI RECIPES

1. VANILLA CHAI TEA CUPCAKES  2. CHAI SUGAR  3. CHAI BREAKFAST CUPCAKES